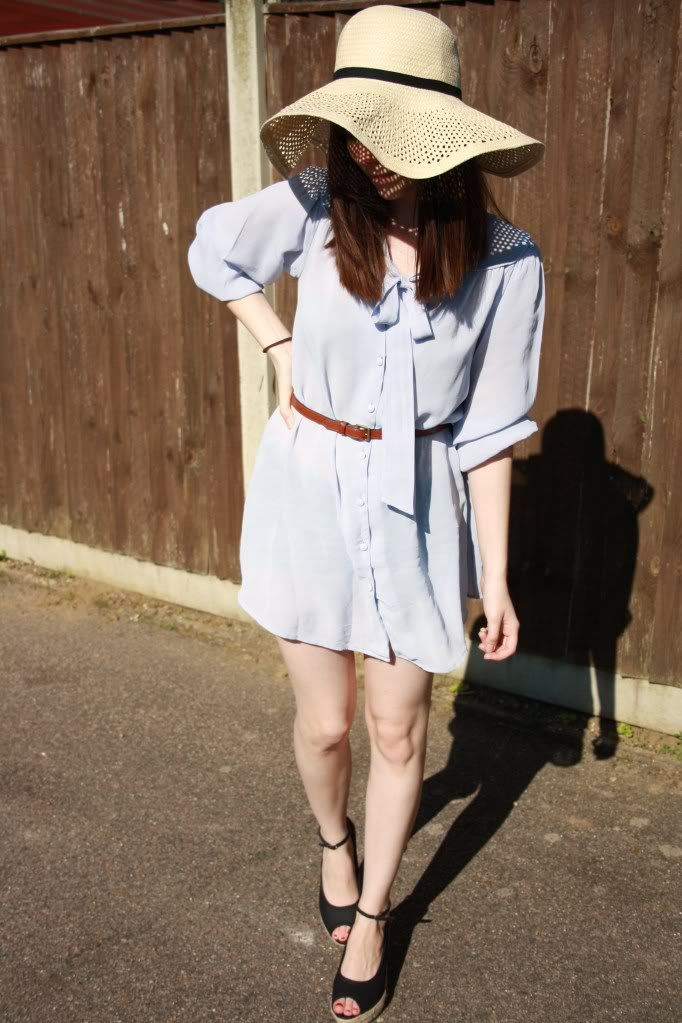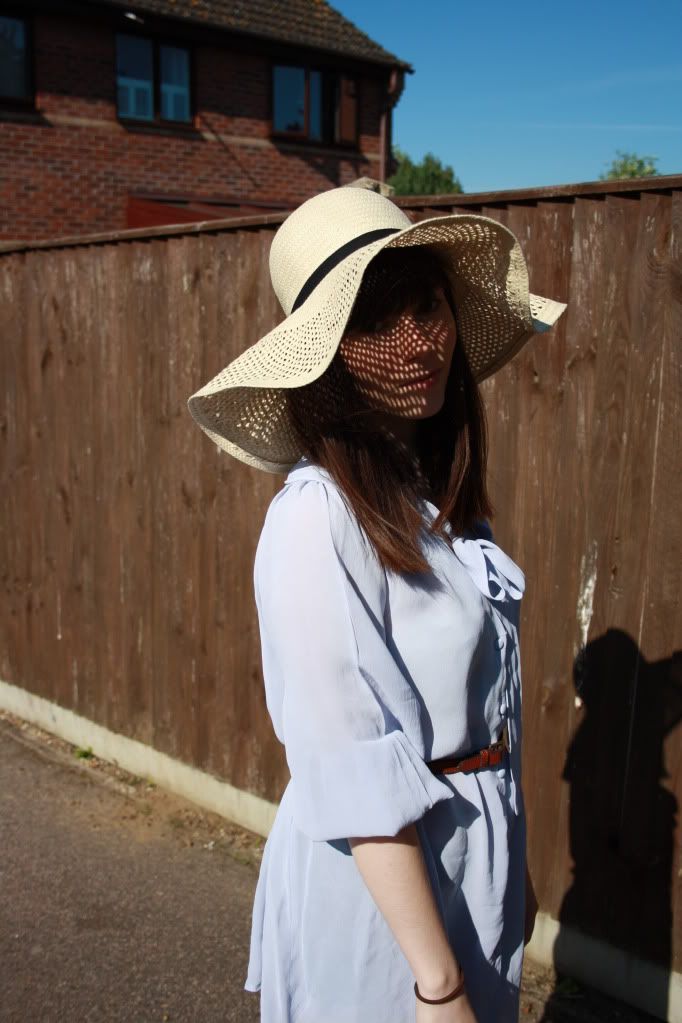 blouse - topshop, hat - h&m, wedges - office
quick outfit post, these photos are from last weekend when the weather was nicer! i didn't actually go out like this, i have to admit. the dress/blouse is far too short/sheer to wear out like this. it would have to be paired with tights and some kind of layer.
i watched the finale of lost this week! it's my favourite tv show ever, ever, ever. i have to say it's confused me no end though. does anyone else watch it? what did you think of the finale?