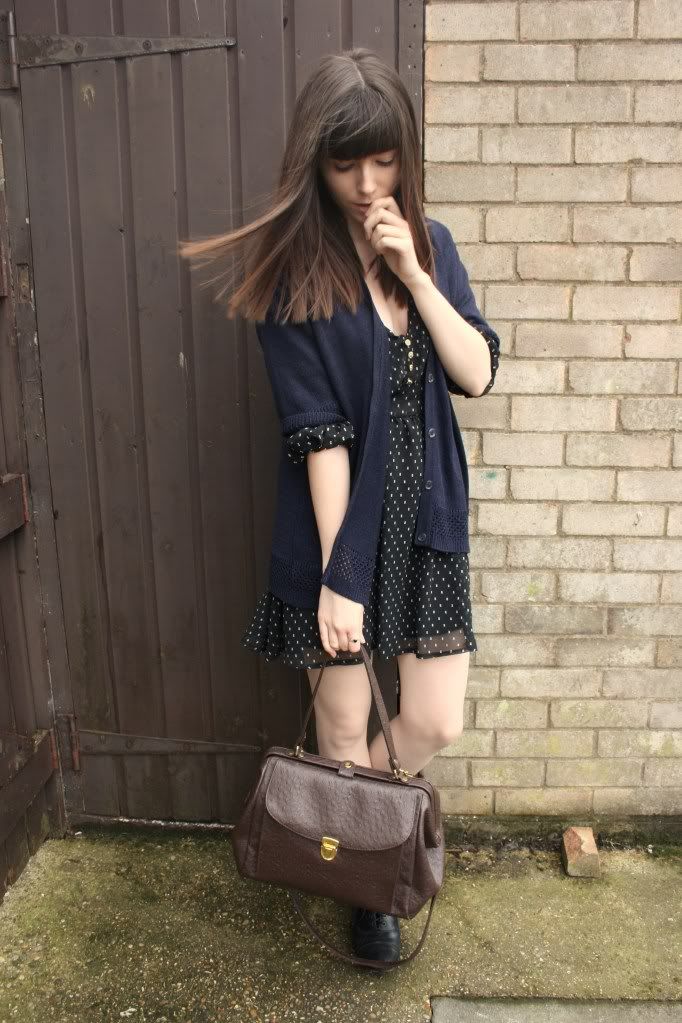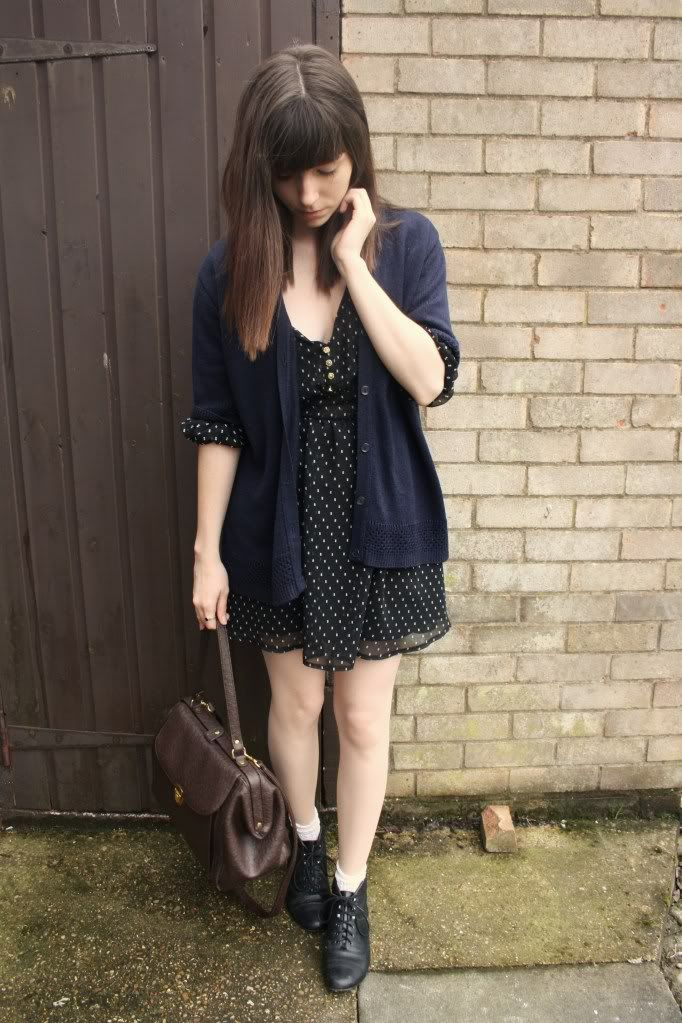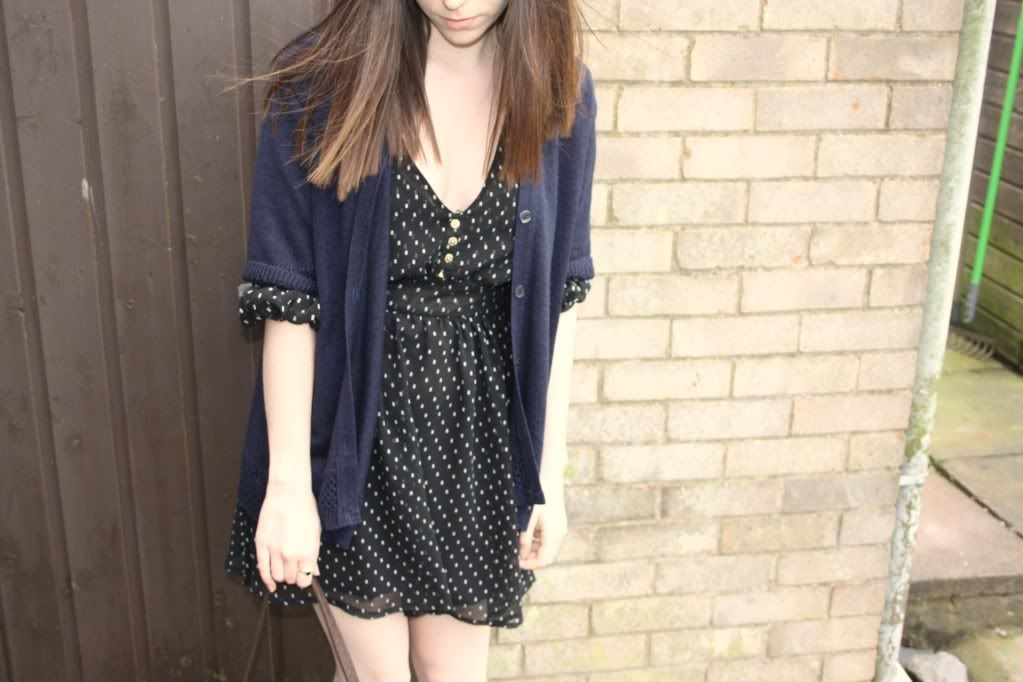 cardigan - thrifted, dress - primark, boots - vintage (i think), bag - urban outfitters
very cold in this outfit. slung a leather jacket on over it just after these photos. stupid english weather! i was pleased to find this dress, it looks better in person, too - from far away it looks like polka dots but infact the white bits are actually tiny little rectangles. and these boots are THE most comfortable.
i managed to find the second hand store i mentioned in my last post, and it was wonderful! full of old furniture and knick-knacks, and some great vintage clothes - though sadly i didn't find anything i liked enough to buy. i did find a lovely ring though which i will show you in my next post.
i would like to point out that the ends of my hair aren't dyed, the sun just changes the colour of my hair! but only the ends, never the roots - does this happen to anyone else?