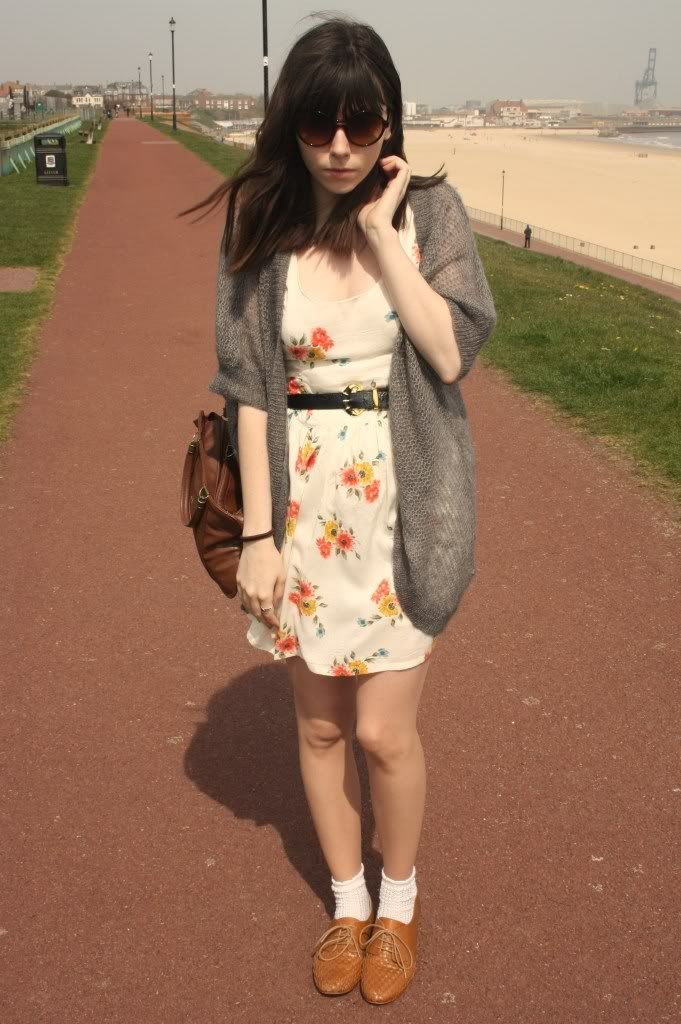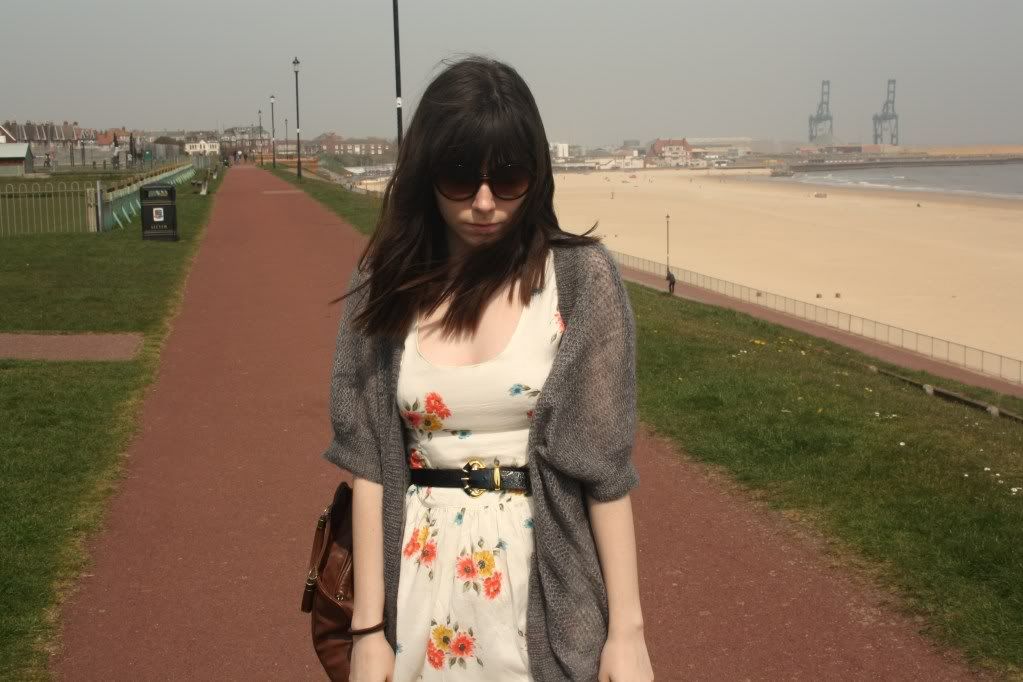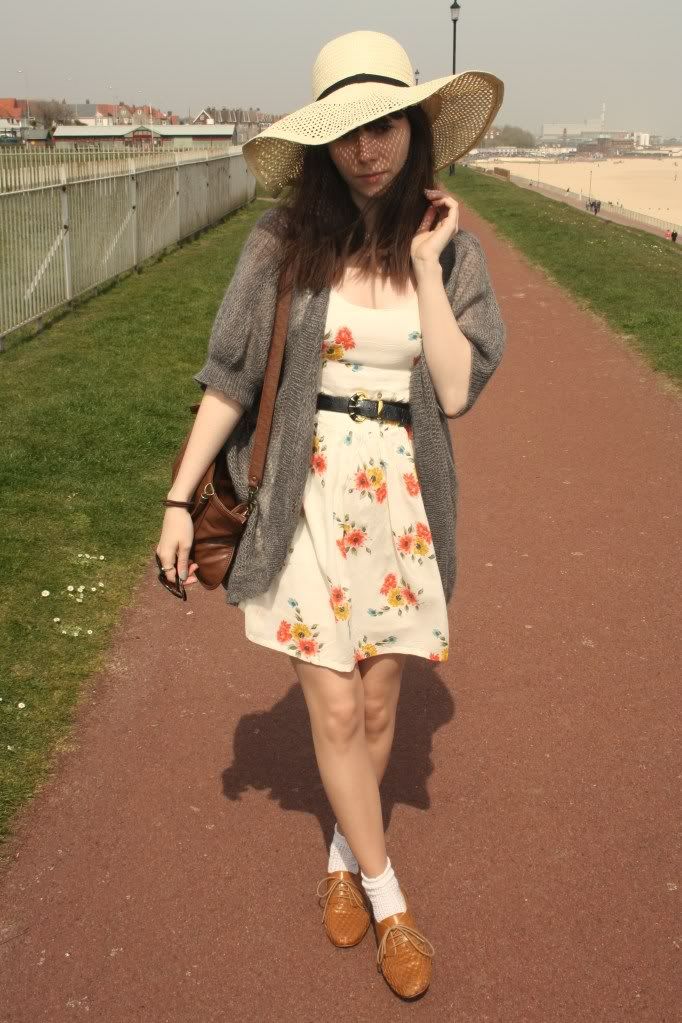 dress, shoes - topshop, hat, bag - h&m, cardigan - h&m via ebay
i managed to visit the beach again this weekend, although it was preeetty windy and my hat kept blowing off. i really love the print of this dress (i seem to only buy dresses from topshop lately...), it reminds me a lot of luella. as soon as i bought it i knew it would be perfect with ankle socks and these shoes. and i am definitely over-wearing this cardigan, but it is so soft and comfortable.
thank you everyone for your sweet comments! it's really surprised me that people are responding so well to my blog!