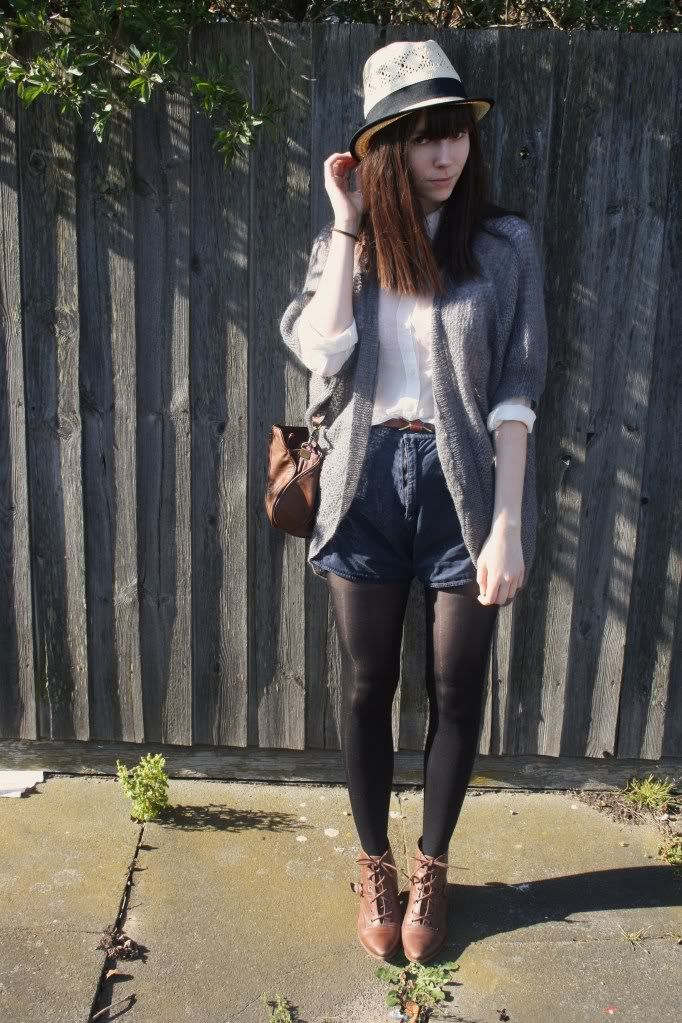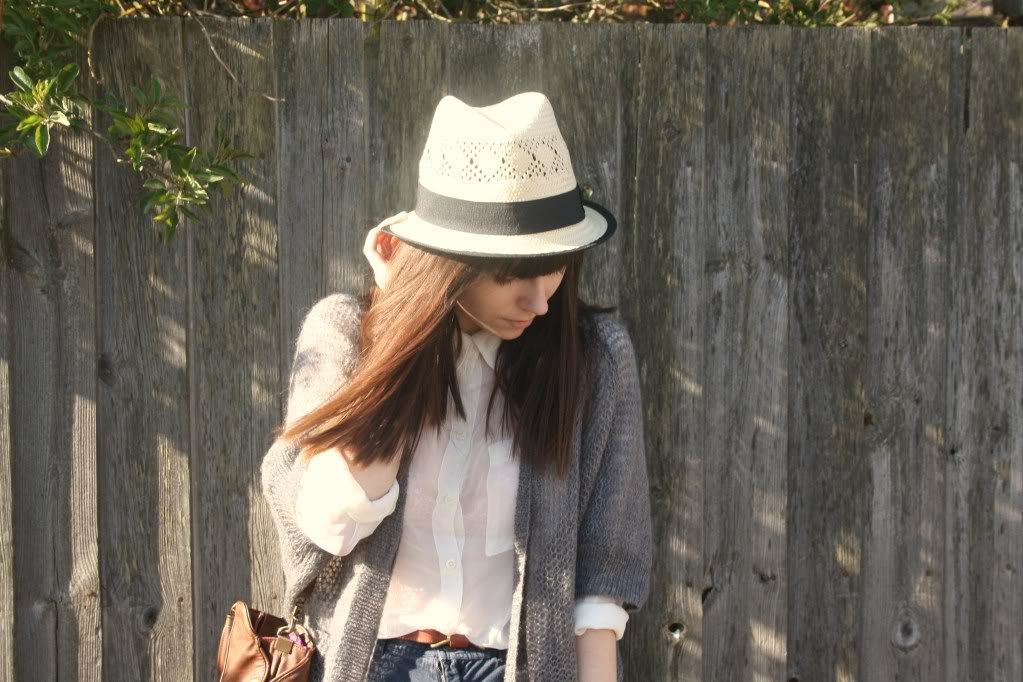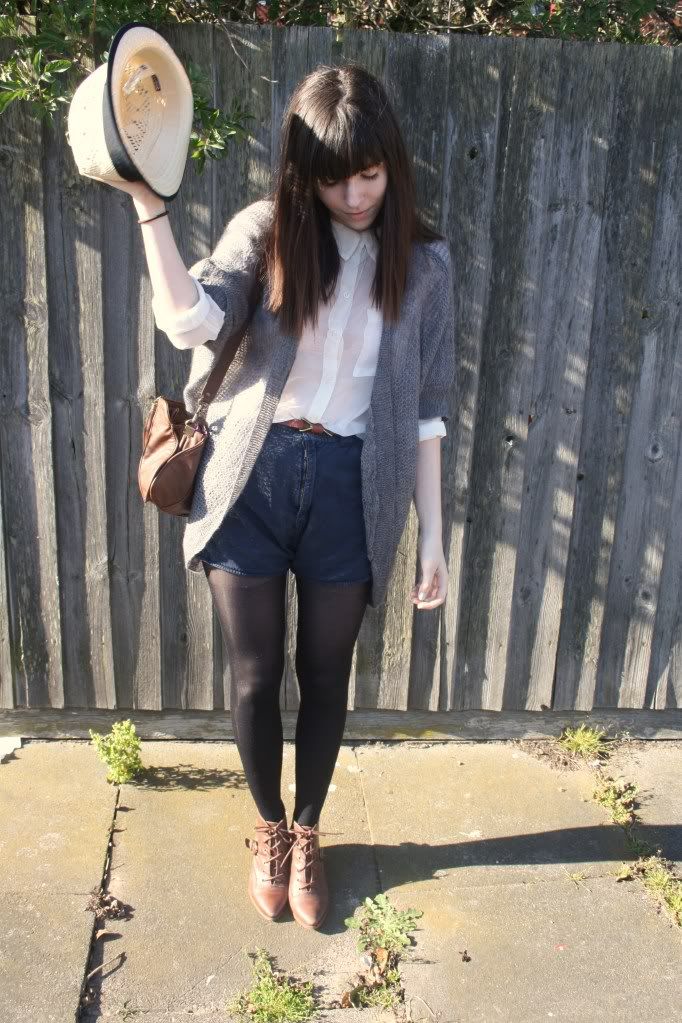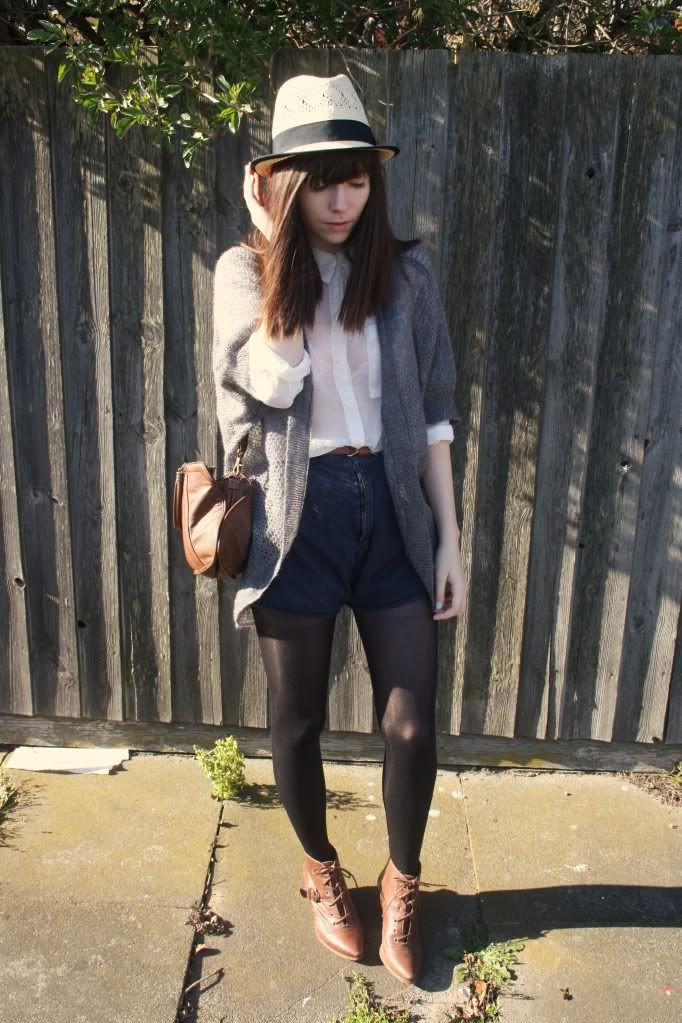 hat, sheer blouse, bag - h&m, boots - topshop, shorts, cardigan - ebay
i really am becoming obsessed with straw hats.. next on my woven headgear checklist is a boater hat. i think this would complete my straw hat trio nicely - floppy, boater and regular. i feel like a good hat can really add to an outfit. i had been looking for this cardigan for so long, it's originally from h&m and regretted not buying it when it was in shops, as it sold out. i managed to find it on ebay for £5 though and i love it, its super soft. the shorts are also an ebay find, 99p! they're pretty worn but i really needed some navy shorts.


i hope this warm weather continues for as long as possible! i'm hoping to go to the beach again this weekend.