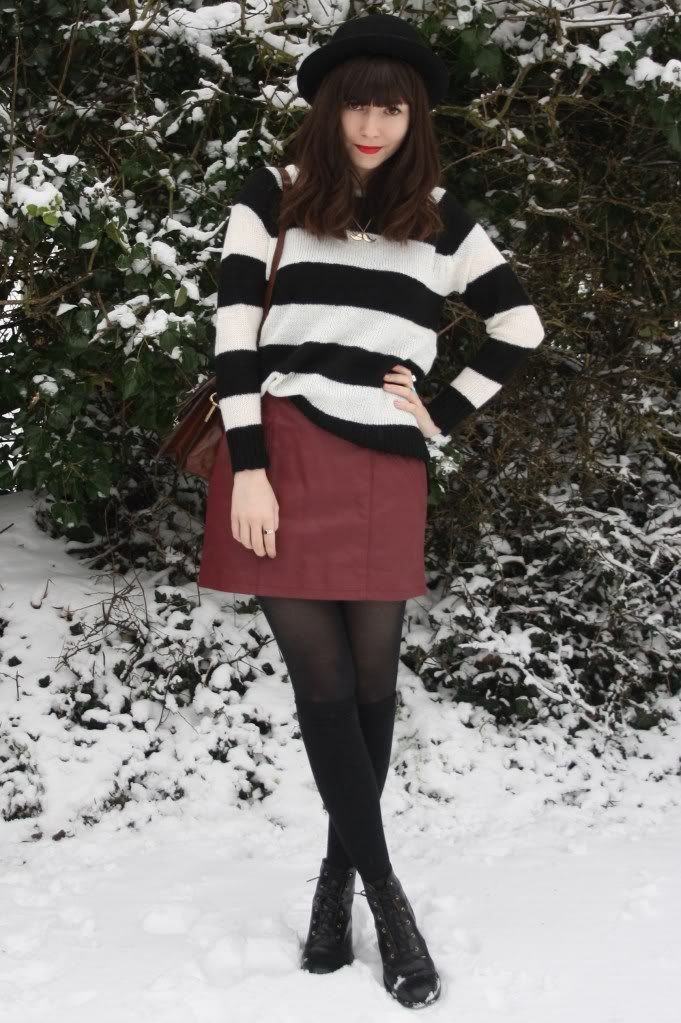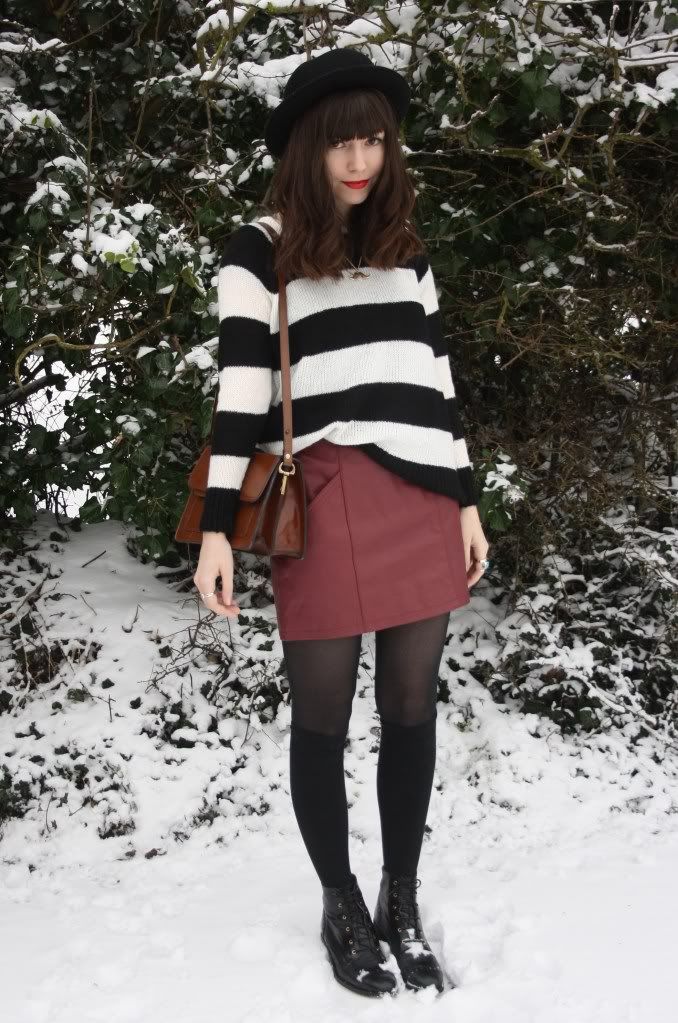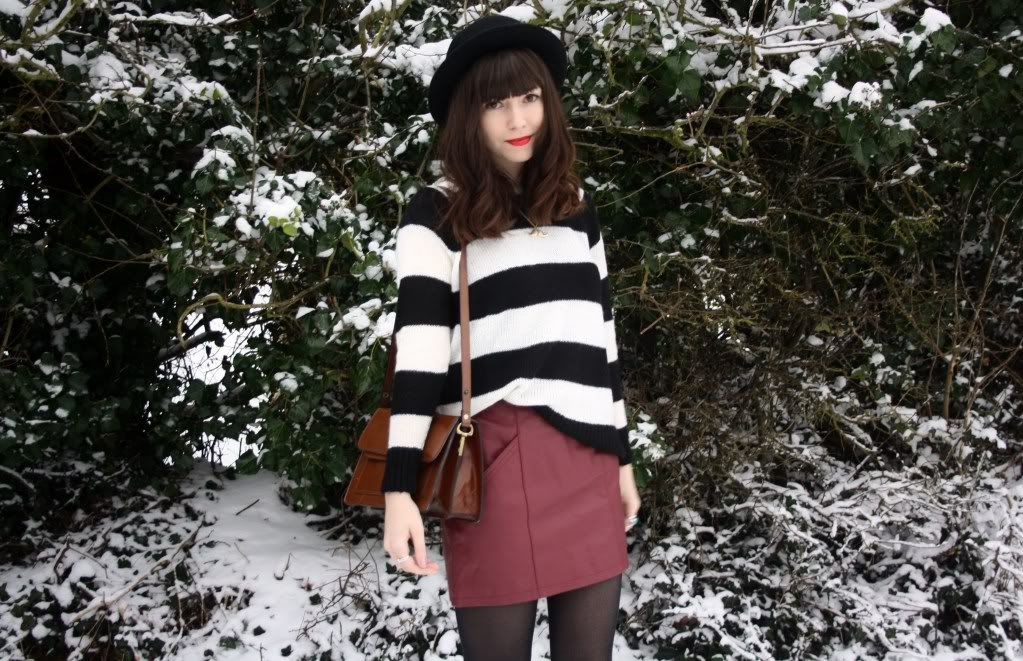 jumper - mango @ asos, skirt - asos, boots - dune
pretty simple outfit for a
snow day
! obviously a coat was worn over this, but i whipped it off for these photos. snow also means a pair of knee-highs over tights. and i'm convinced snow makes me look even more pale...
so, i was tempted by
another
leather item... but it was also burgundy, and you guys know i have a soft spot for burgundy. plus it was 50% off, i just couldn't say no. well, i could, but i didn't want to!