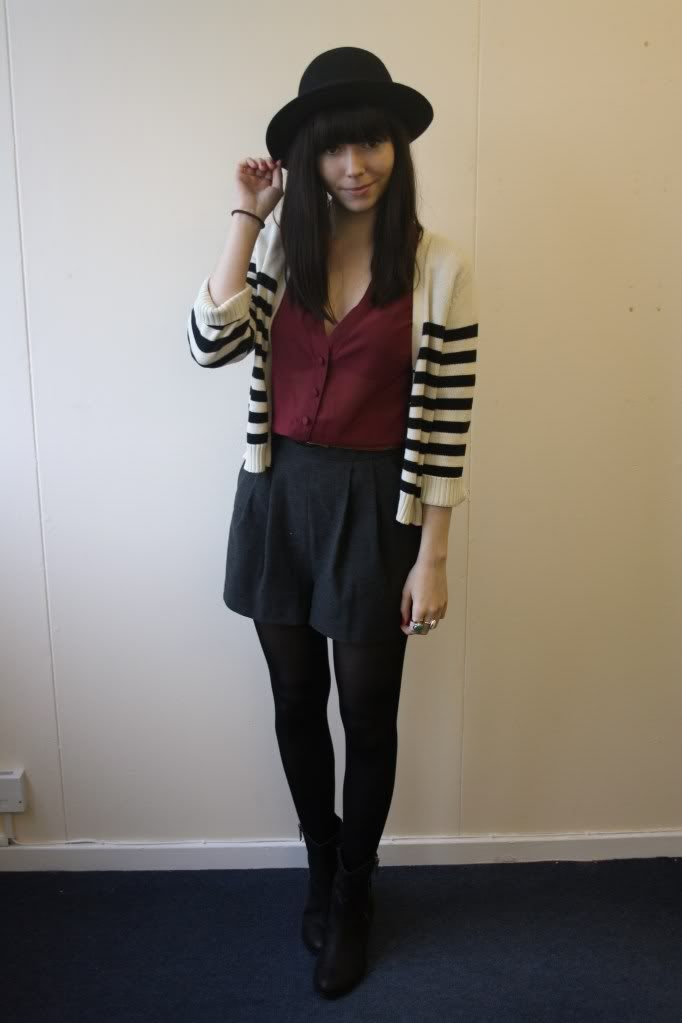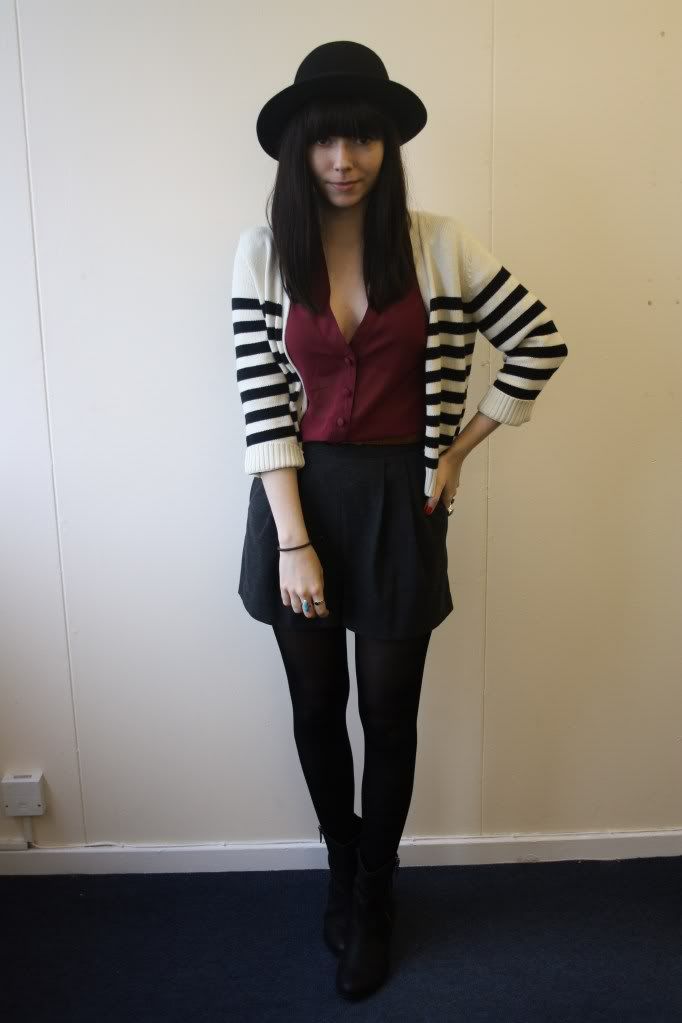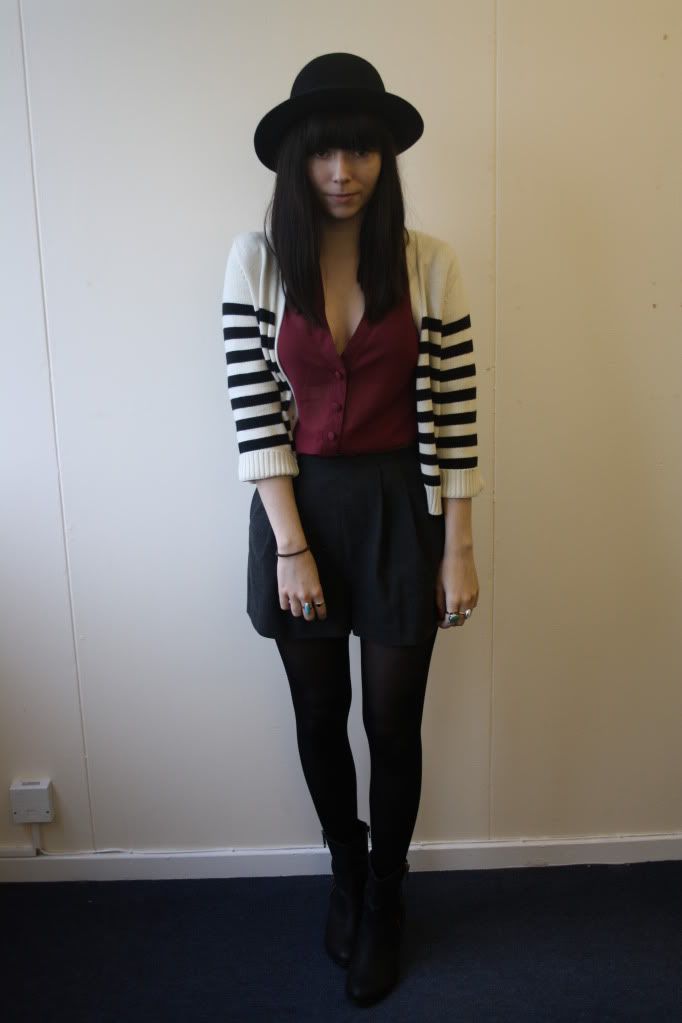 hat and cardigan - h&m, blouse and shorts - topshop, boots - asos
sorry for my blogging absence, but i just haven't been able to take any outfit photos.
this blouse is such a lovely colour, but it's pretty sheer and low cut, something i'm not used to! and i felt the need to wear this cardigan again, as i've been neglecting stripes lately. i used to wear stripes a lot but lately, as you know, they've been rejected in favour of lots and lots of polka dots. but i thought it was time to bring some stripes back into my life.
i'm having a bit of a shopping lull lately, i can't seem to find anything i like enough to buy. i'm hunting for a fairisle/christmas jumper and a great pair of wedges but i just can't find any!