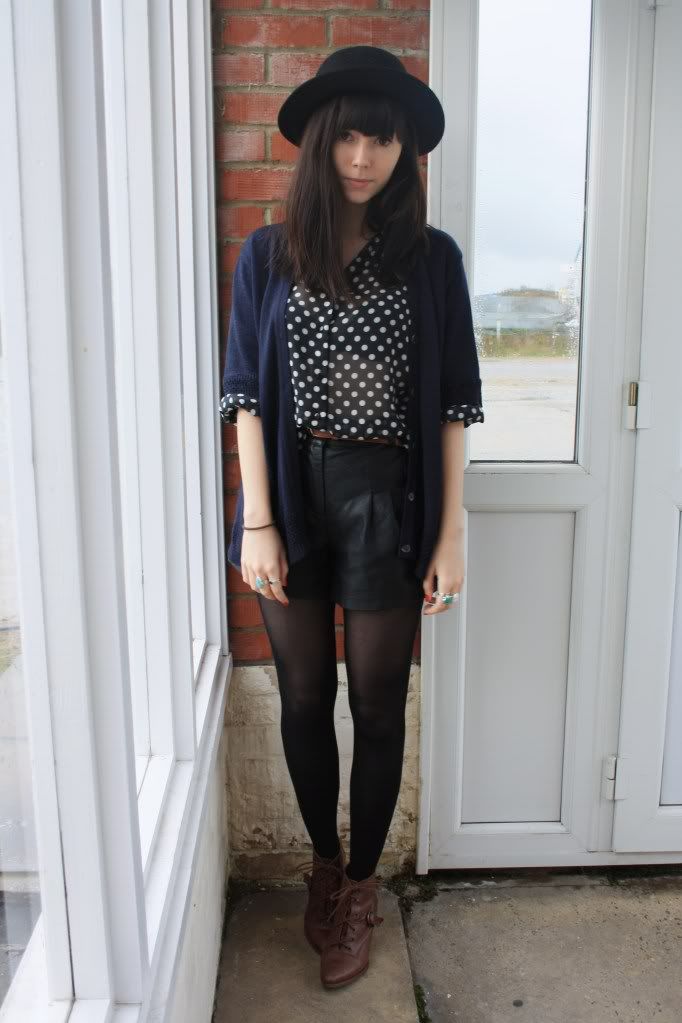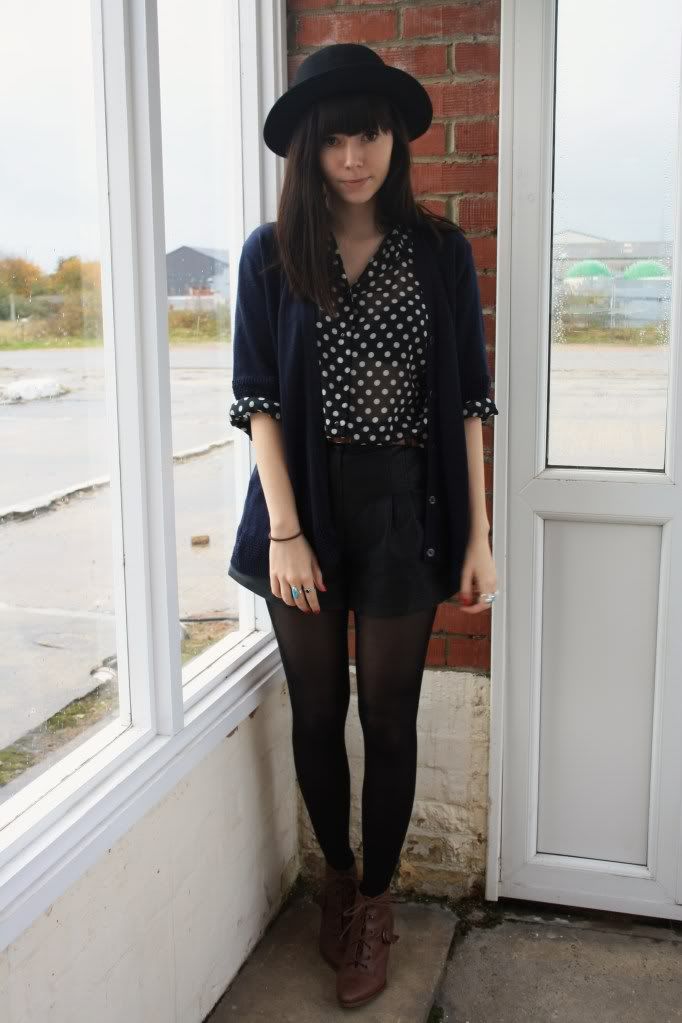 cardigan - thrifted, blouse & shorts & boots - topshop
polka dots again, but i will not apologise! they're too good not to wear in every single outfit. i don't have much to say about this outfit - there isn't really anything exciting about it at all!
i might have some pretty exciting news to tell you soon, that seems too good to be true. but if it isn't, i might need some help from you guys!