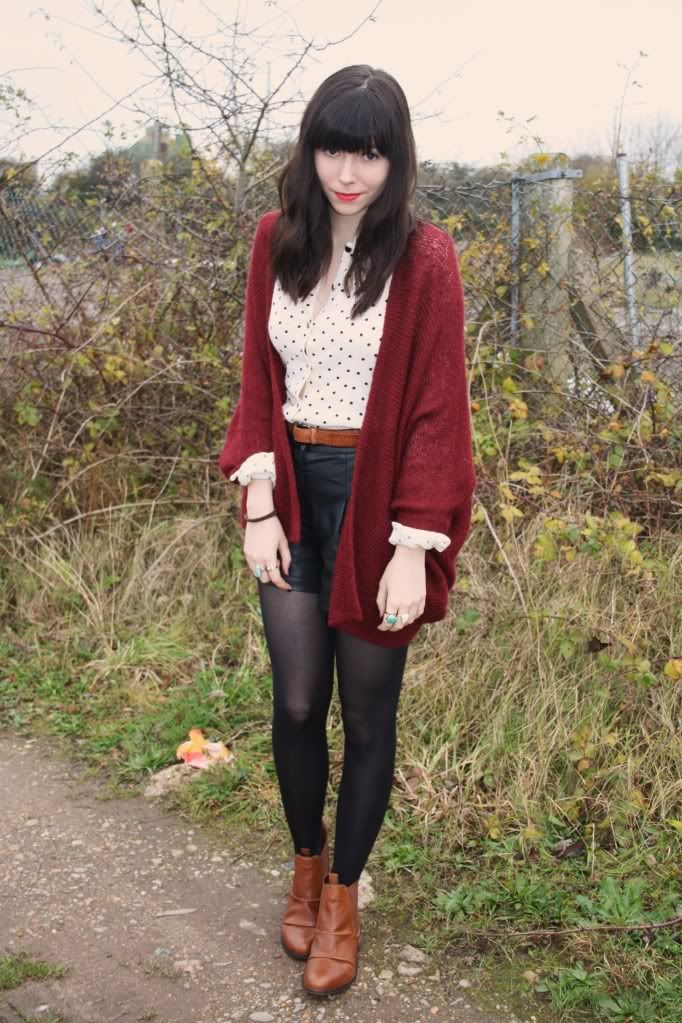 cardigan, dress worn as top, shorts - topshop, boots - asos

i'm wearing 3 of my very favourite things in this outfit, and you've seen them all before so i'm afraid it's nothing new. but sometimes, when i get stuck in a fashion rut, the easiest thing to do is just grab your favourite things and go.
also trying out red lipstick here, i'm not really one for overdoing it with make-up, particularly lipstick as i'm just not sure it suits me! i do think it goes quite well with this outfit though.