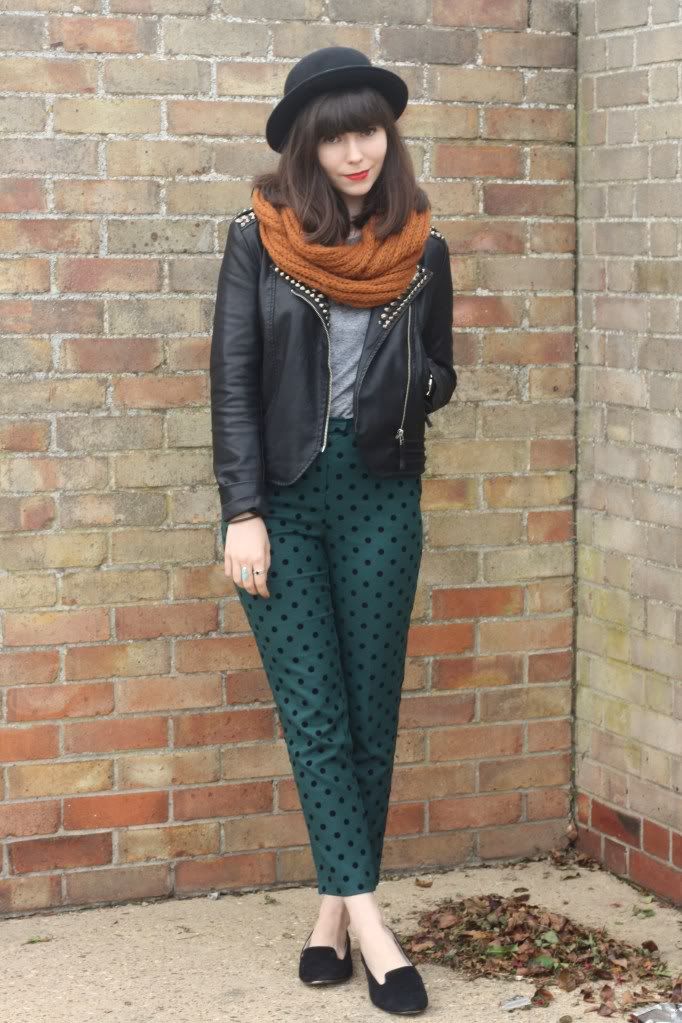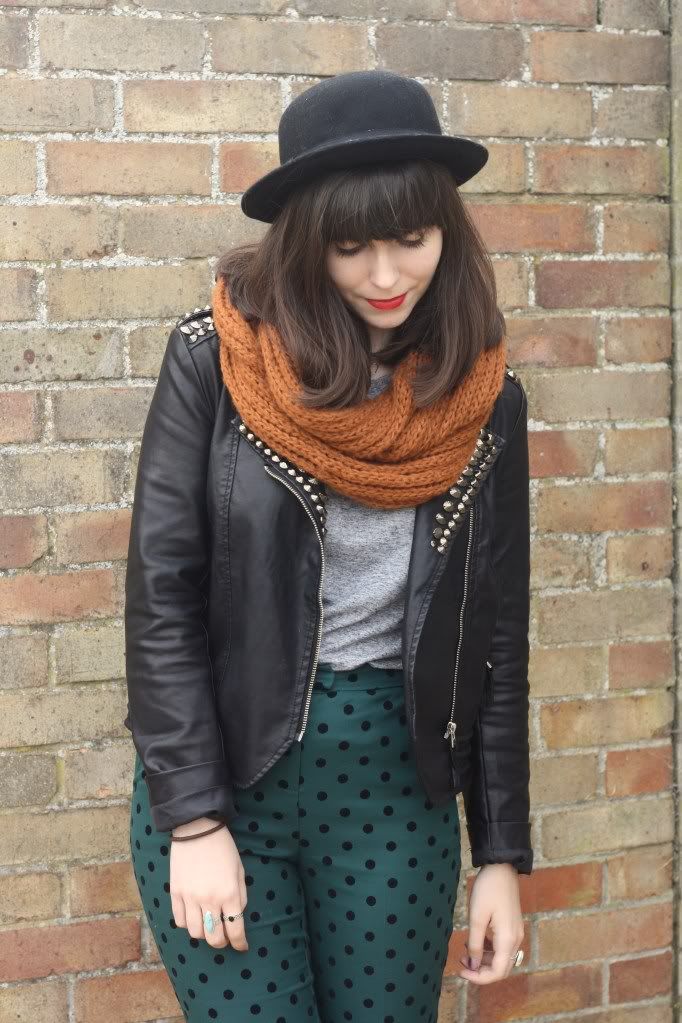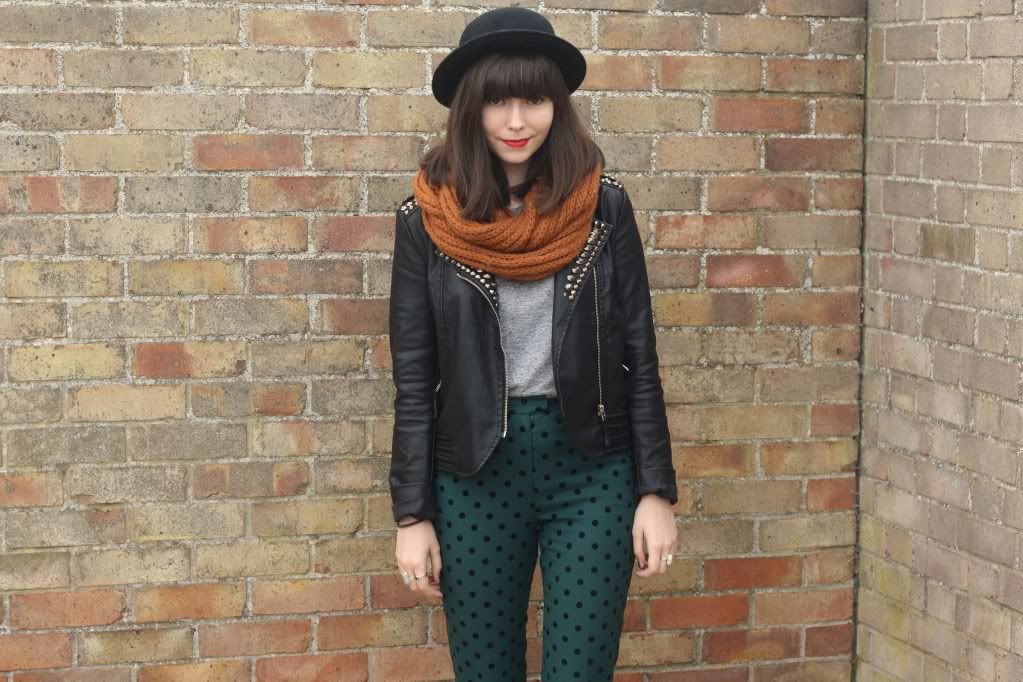 trousers & shoes - topshop, snood - asos, jacket - c/o goldie london
these trousers get more and more amazing with every wear. i'm actually a bit scared to wear them incase i rip/stretch/stain them... i love them too much. without doubt the best item of clothing i own. hopefully the lovely teal colour goes with the rusty coloured snood (love snoods, they're my hair saviour in winter) and it's not just my imagination.
trying to get as much wear out of this leather jacket before it gets too cold to wear it out properly! crazy to think that this time last week i was melting in a tee with bare legs.