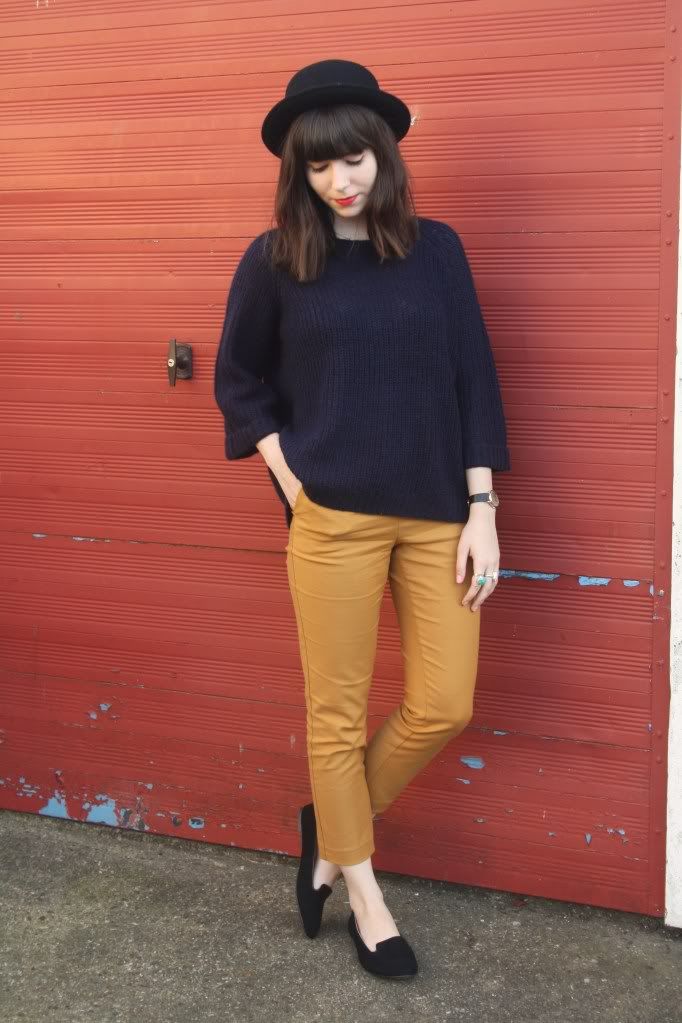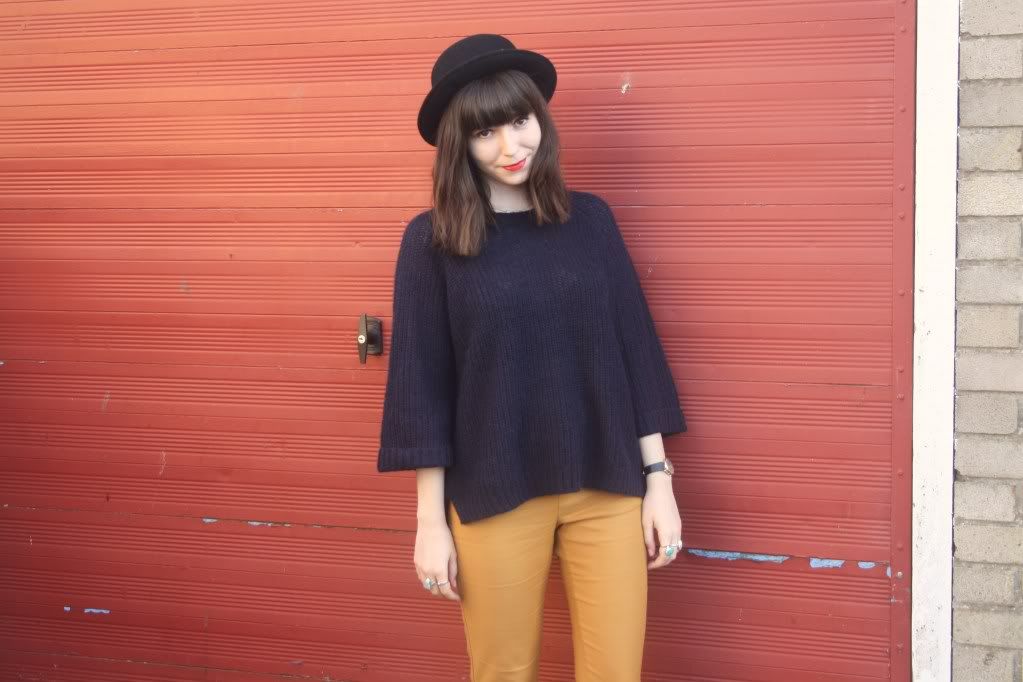 everything topshop except hat - h&m
another simple outfit, but a really comfortable one with the best colours. i've been wearing these kinds of outfits a lot lately; lovely colours, simple patterns, with black accessories.
i'm wearing slipper shoes. i disliked them at first, but they grew on me until i pretty much
had
to get a pair. they're so comfortable (um, like slippers..) and just a little bit different. although this purchase has comfirmed to me that i am becoming far too middle-aged.