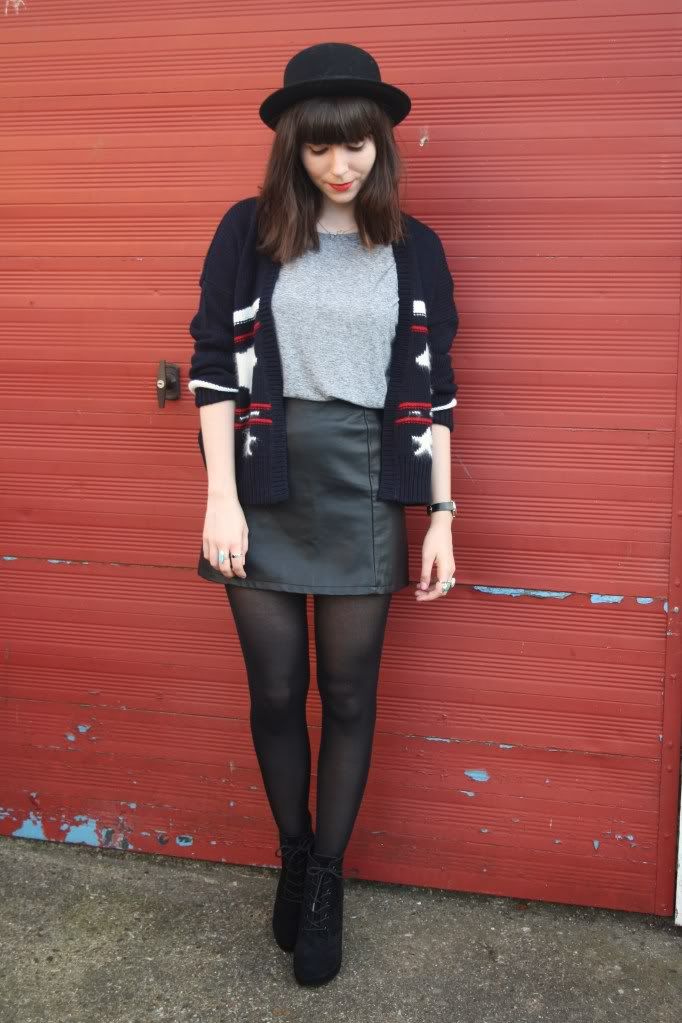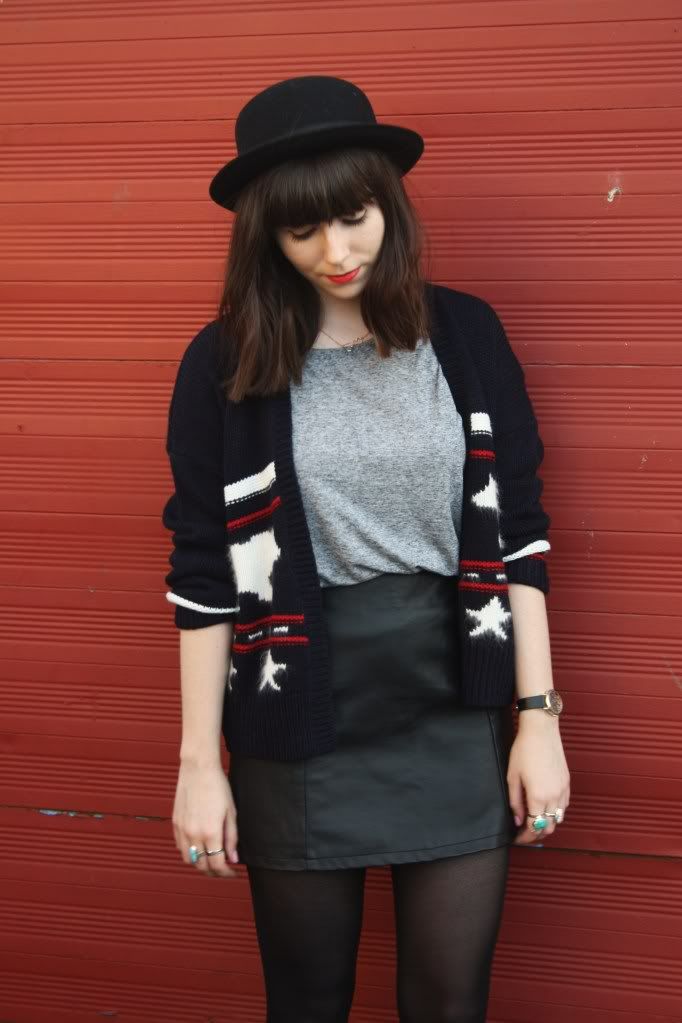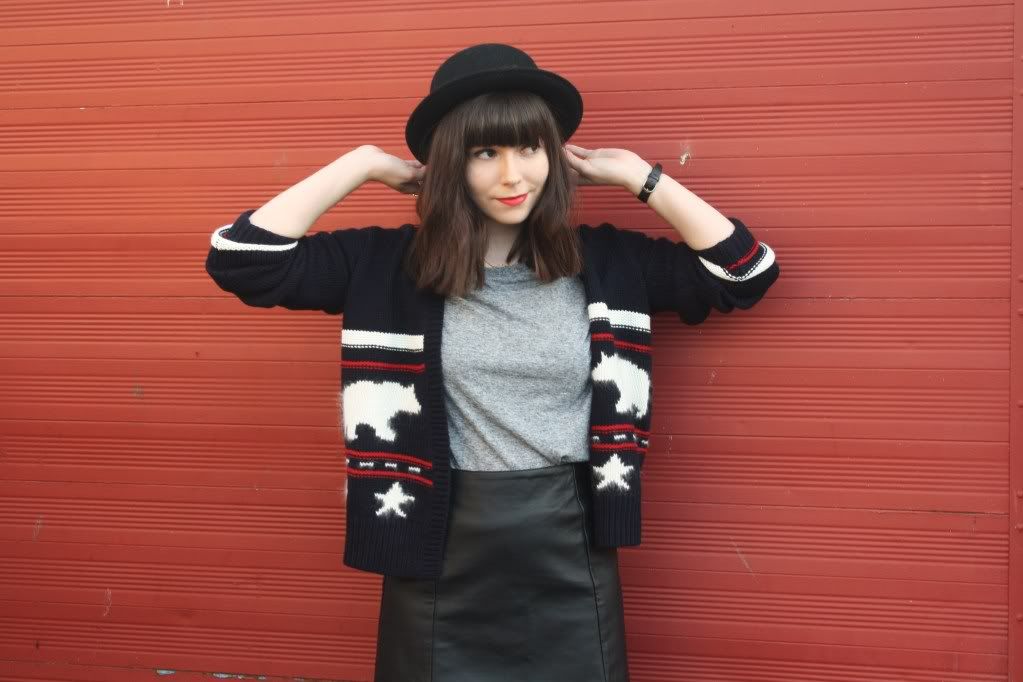 cardigan, tee & boots - topshop, skirt - new look, hat - h&m
this cardigan has polar bears on it. POLAR BEARS! so cute, and pretty damn seasonal. my current fashion goal is to buy more cardigans, because after a couple of months of stockpiling jumpers, i realised i don't own more than 2 cardigans (which is odd, because i used to be obsessed with them.). and as much as i love jumpers right now, i'm missing wearing my blouses, and as it's too cold to wear them solo now, i'm going to need a layer or two.
R.I.P steve jobs, what an amazing man.