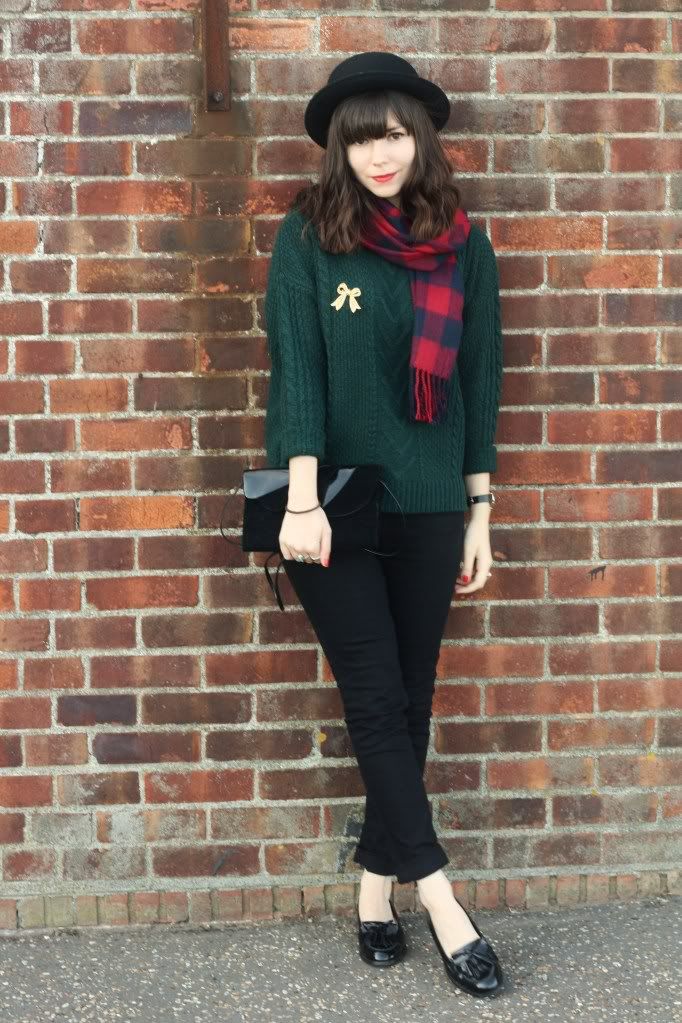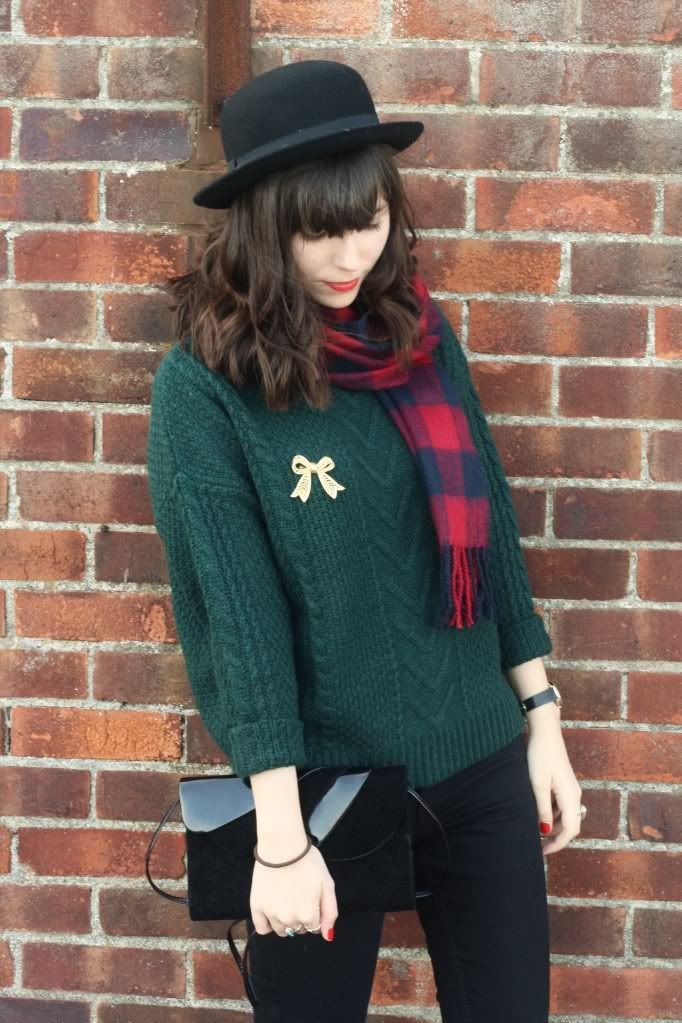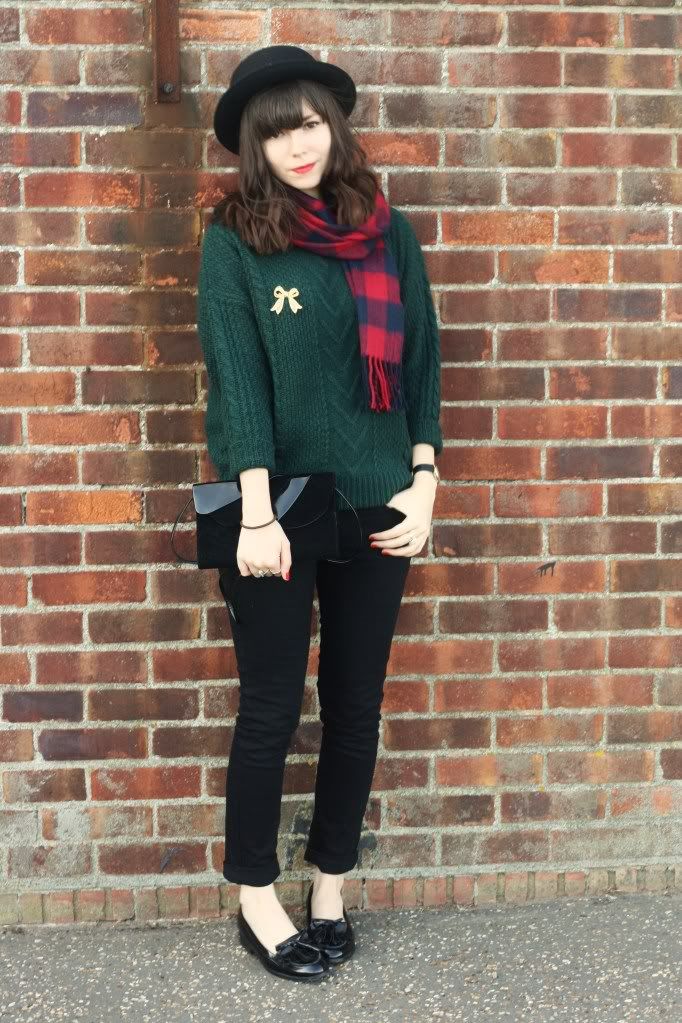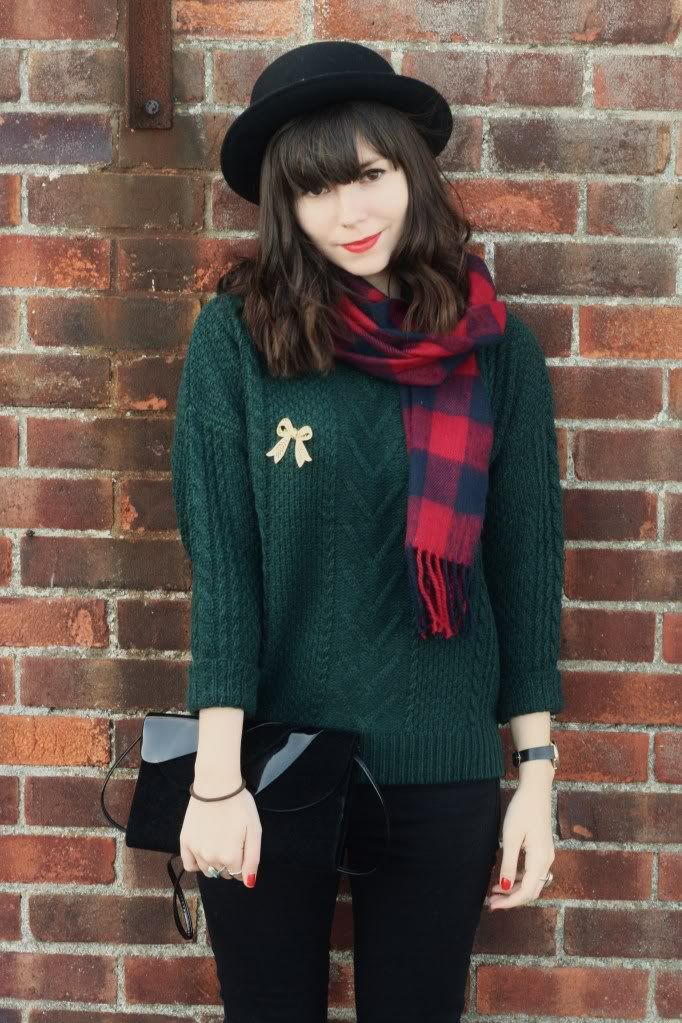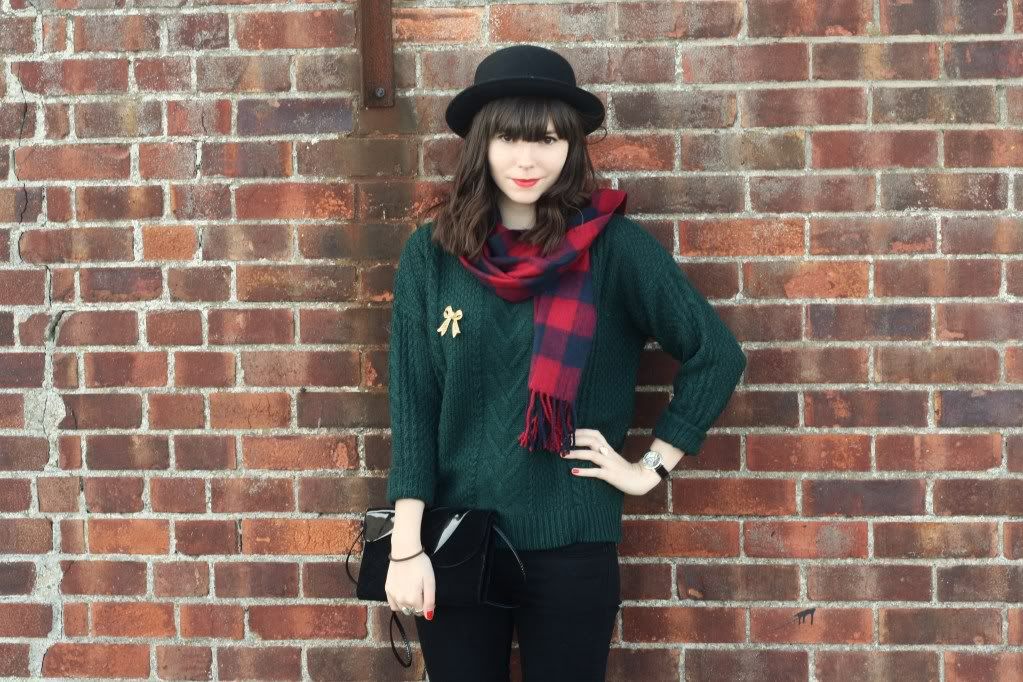 jumper - pull&bear, jeans & loafers - topshop, scarf - asos, bag - vintage
i'd been on the hunt for something perfect in forest green for the longest time. i love this colour so, so much, but there's sadly not that much of it around. it's the nicest jumper i own, i think.
i thought i'd wear jeans for a change, i used to wear jeans and only jeans, but i hadn't worn a pair (on the blog, at least) in ages. these are probably too small, but i only have these and a blue denim pair. i'm not sure why, but i always feel at least a foot shorter when i wear jeans.
it was the windiest day here, i really had trouble getting these photos, getting my fringe to stay put and not have my scarf blow away. i can sense this winter is going to be a real struggle for outfit photos.
also, i swear i'm not actually this pale...