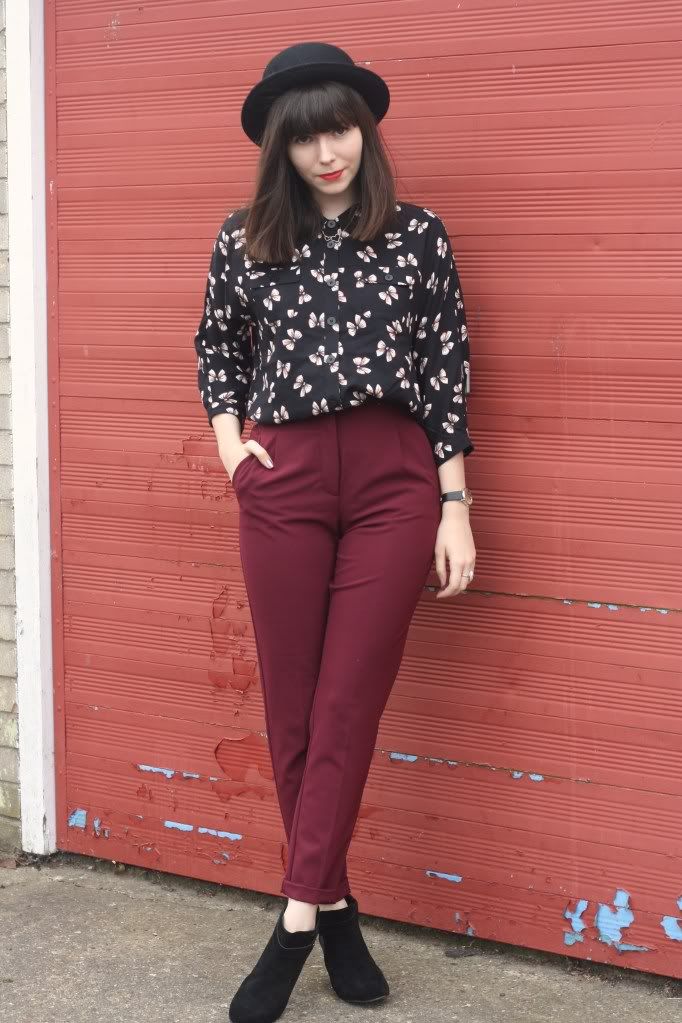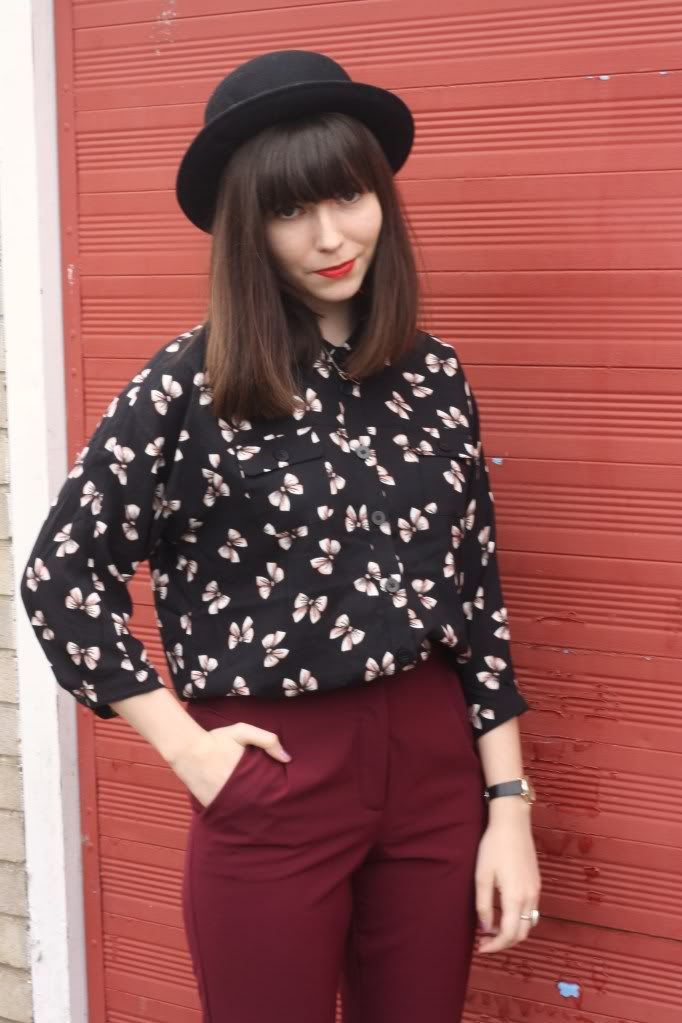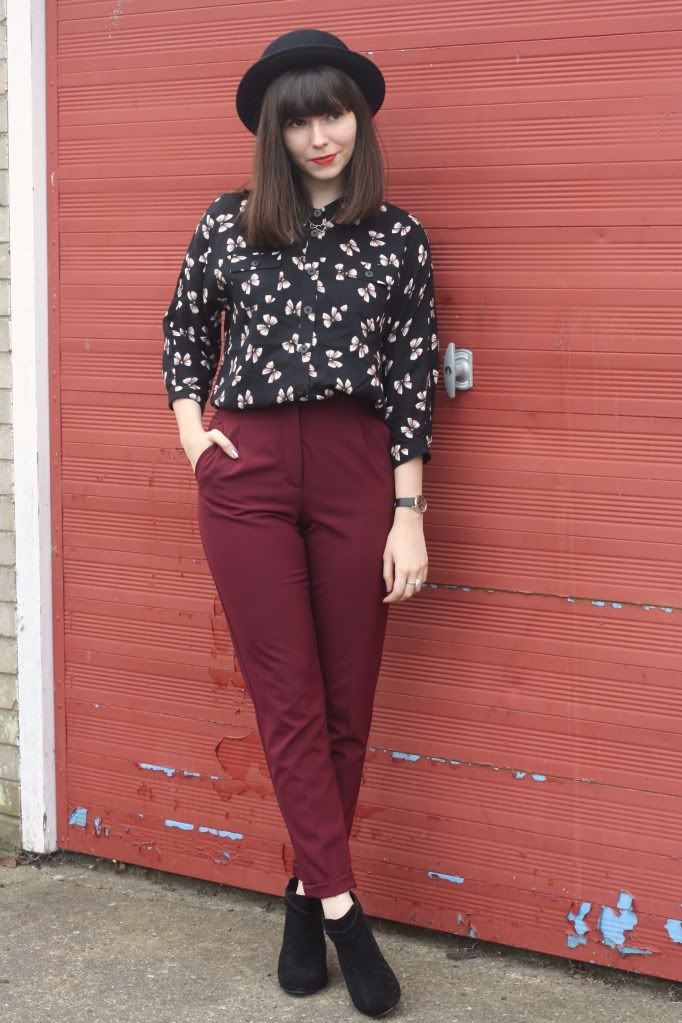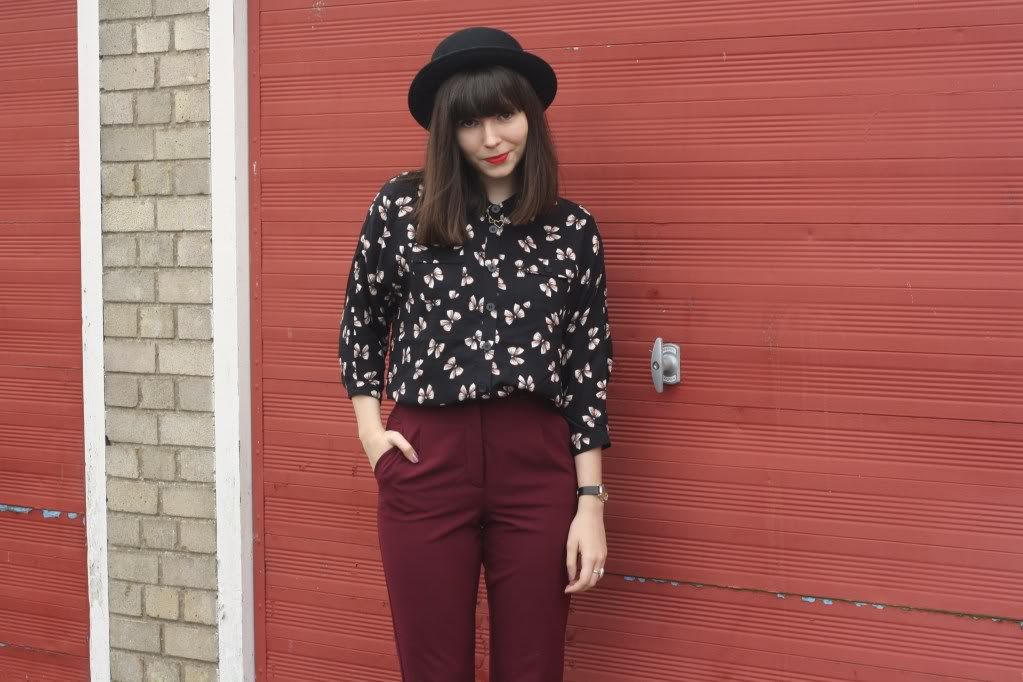 boots - asos, trousers - topshop, blouse - monki
i can't express how excited i was when monki opened their online store! i've already placed two orders in as many weeks. this shirt probably could have done with being ironed, but i did my usual 'wearing something straight out of the package because i love it so much'. the bow print is beyond cute.
these boots are new too, though i don't like them as much as i did on the website.. and by the time i realised this i'd worn them and couldn't send them back. i hate when this happens! oh the perils of online shopping.