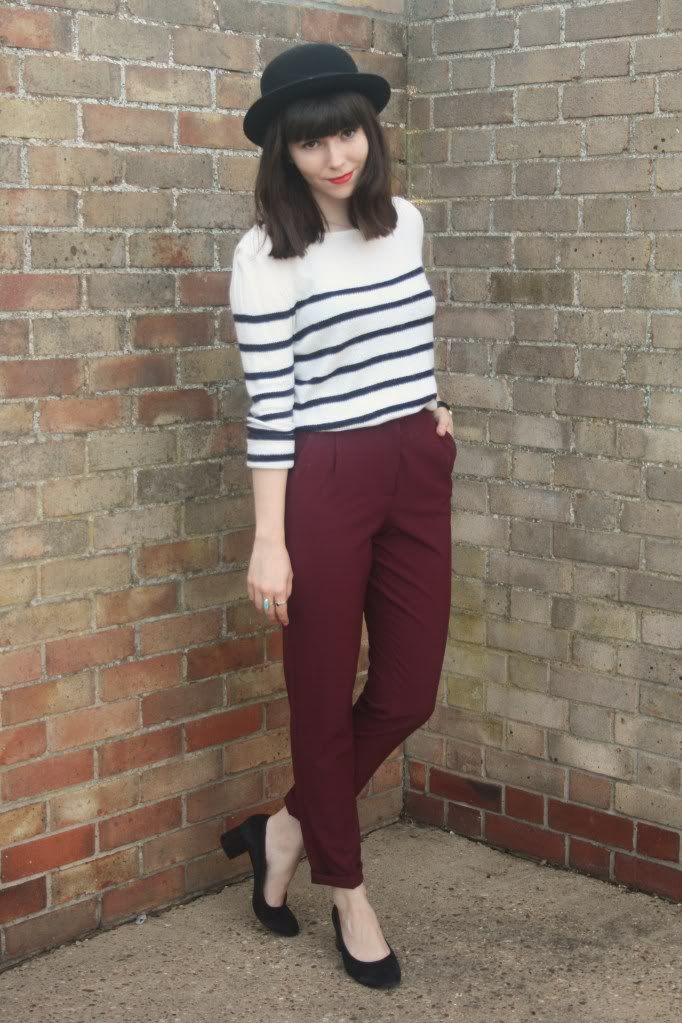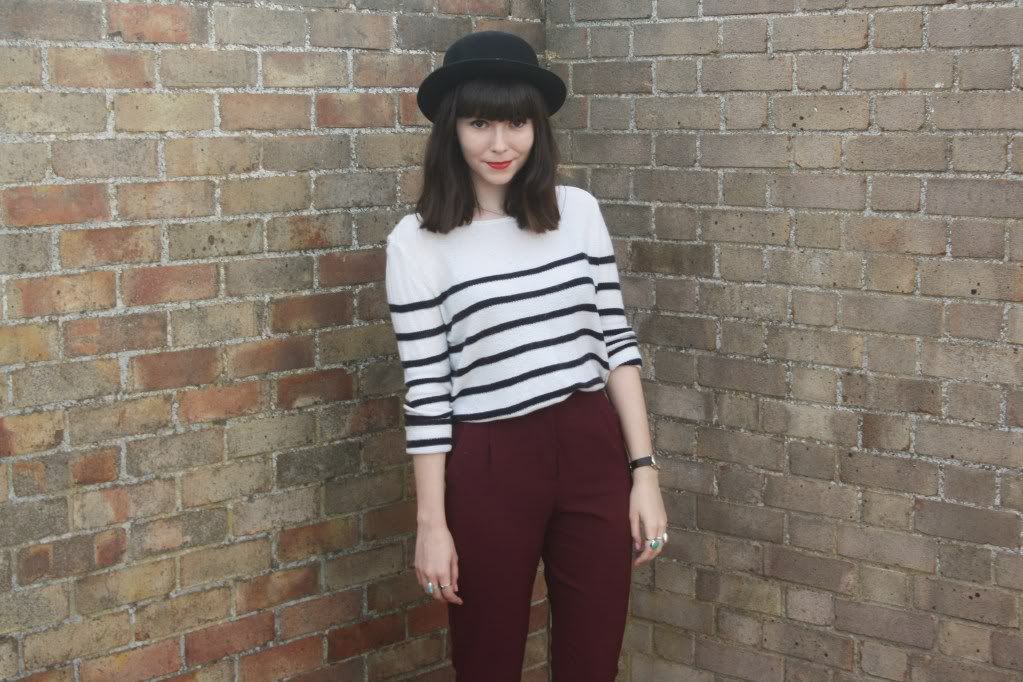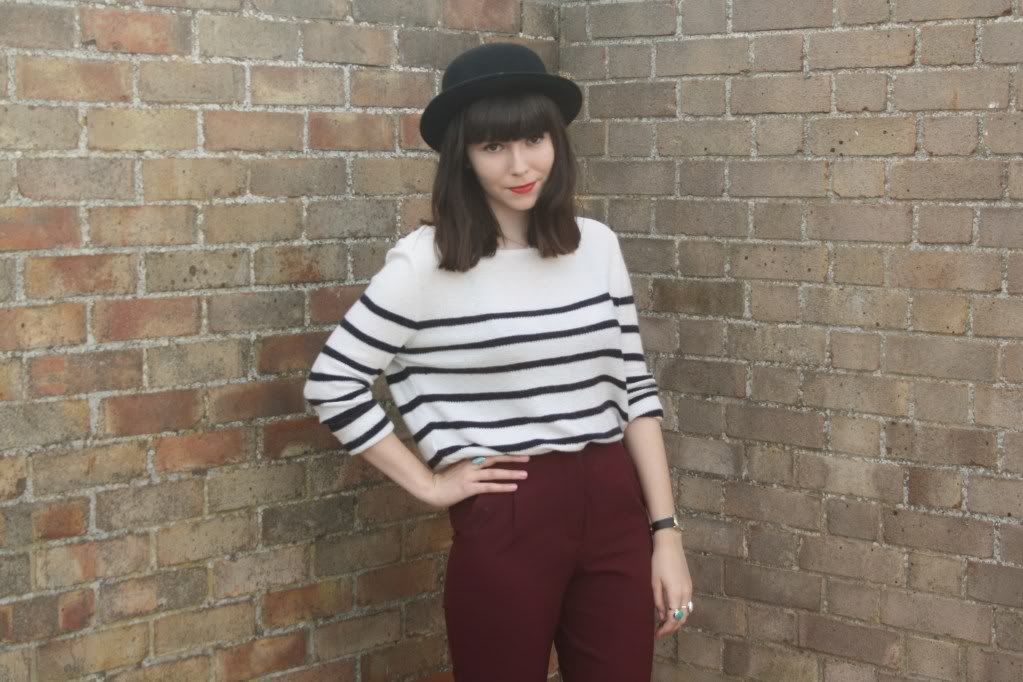 jumper, trousers & shoes - topshop, hat - h&m
oh, i am getting so obsessed with amazing trousers. these are actually a slightly longer length than my other pairs (i think ankle grazers suit my shape better), and i had to roll the bottoms up, but the colour is too good - not quite burgundy, not quite plum.
i know wearing a striped top is the obvious choice with these, but i love this jumper too much not to wear it with almost everything.