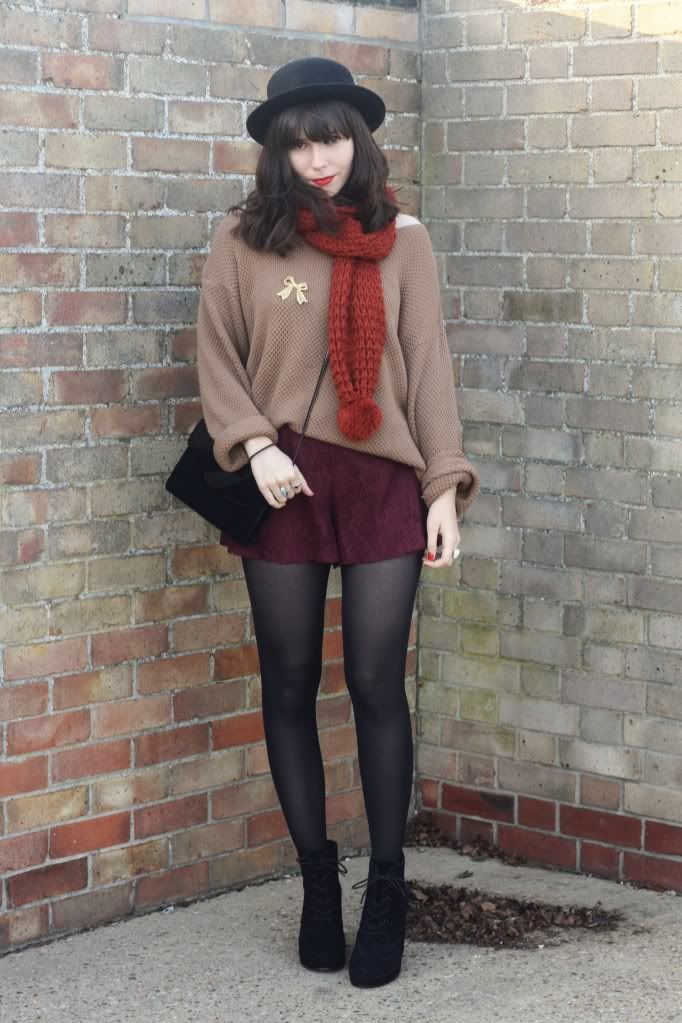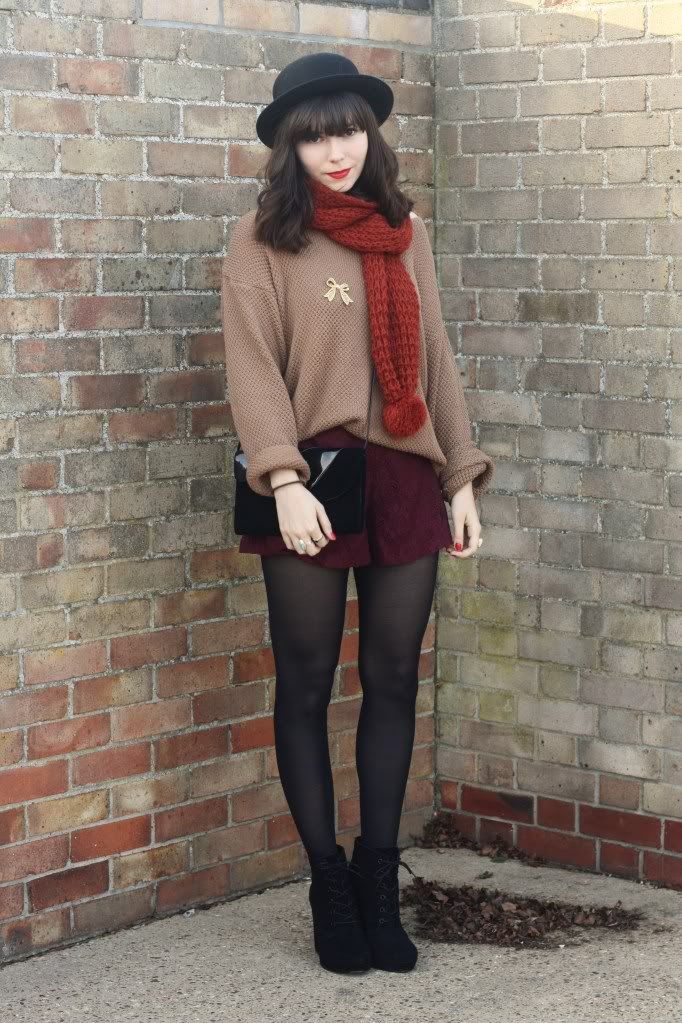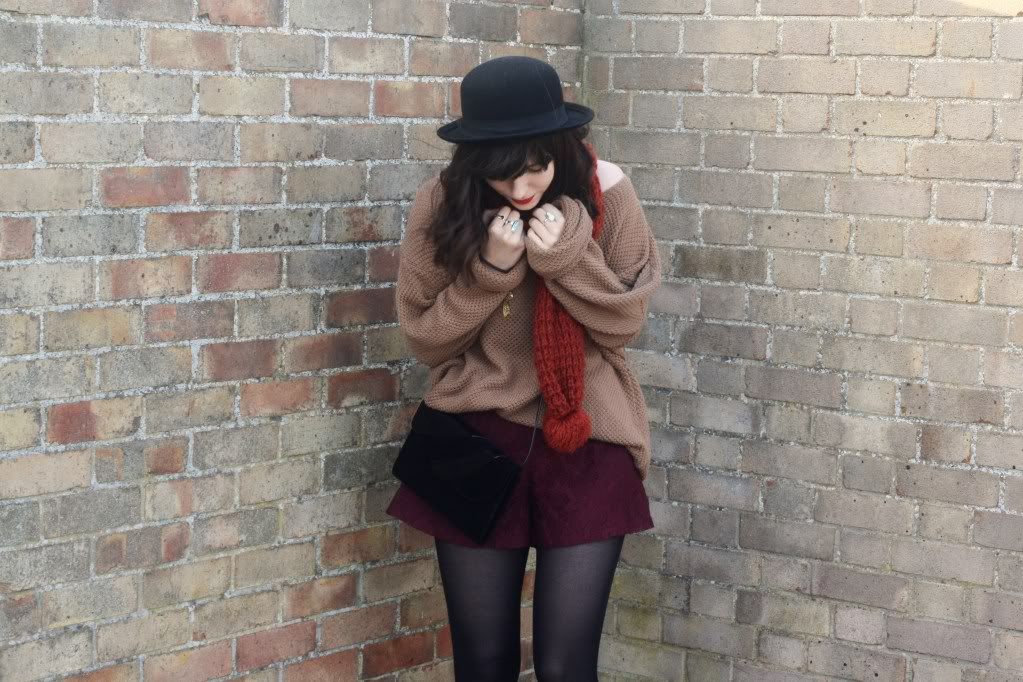 jumper - topshop, scarf - h&m, shorts - f21
lovely lovely lace shorts. these were only £16.75 i think, which is so good compared to topshops prices, and you're that little bit less likely to walk down the street and see 3 other people in your clothes. they're coming across as purpley in the photos but they're much more burgundy in person.
i've had this jumper for well over a year now, and i know i could never part with it. it's massive on, with nice long sleeves (i'm one of those people who holds their sleeves like a child) and a go-with-everything colour. i decided to wear very autumnal colours, anchored with lots of black. autumn, i love you.