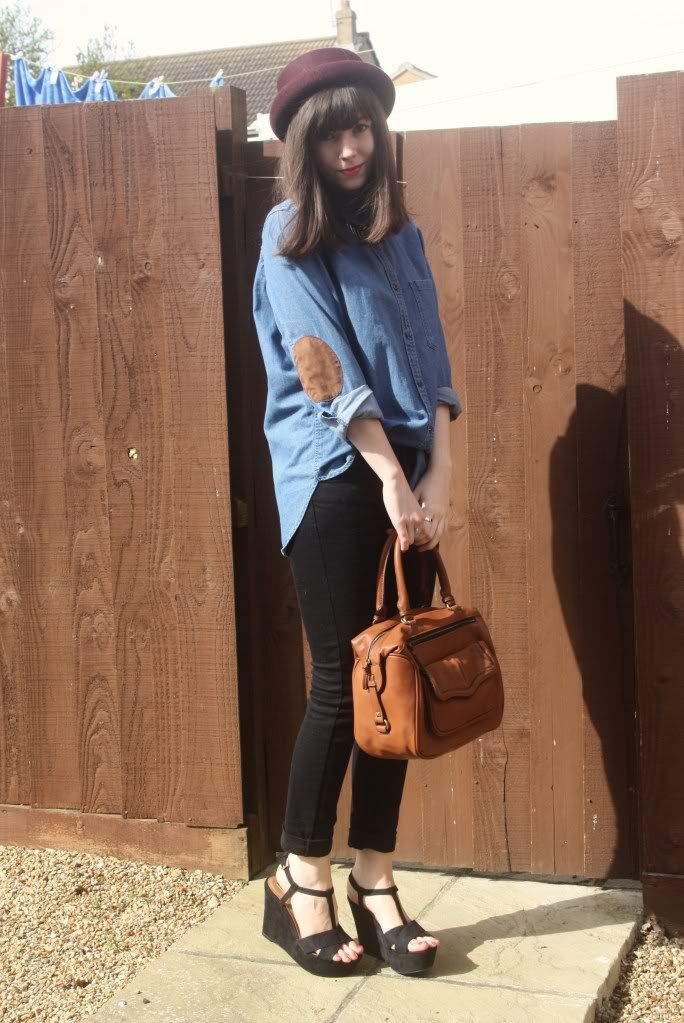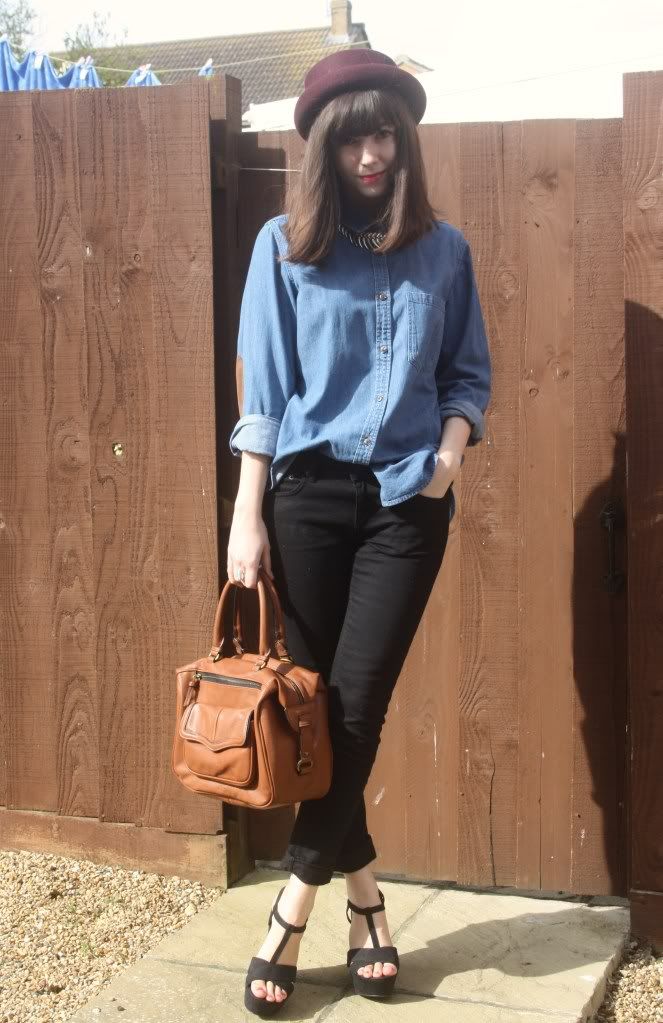 denim shirt - pull & bear, jeans - topshop (old), shoes & bag - zara
doing double denim, and some heels again.. what's happening to me?! but surely a good pair of t-bar wedges are like a wardrobe essential. no?
i've been really bored of skirts/shorts with tights lately and am finding myself wearing jeans with everything, and i'm actually enjoying it. i seem to have this obsession with rolling things up - i do it with shirts, jumpers, jeans... it just makes things look a bit less dressy. i'm sooo not dressy.