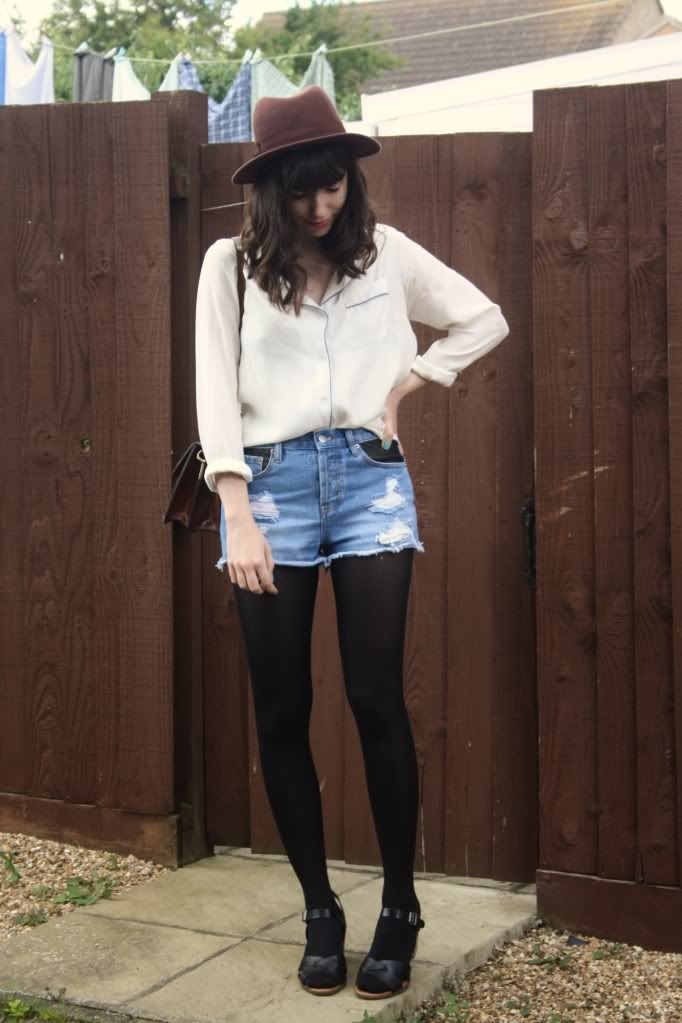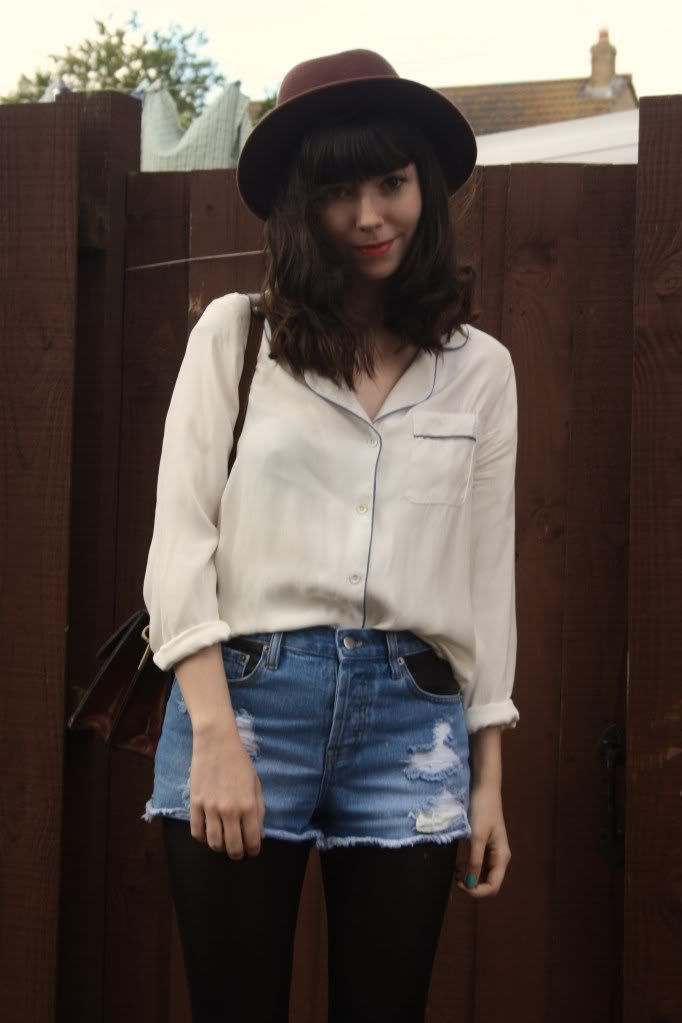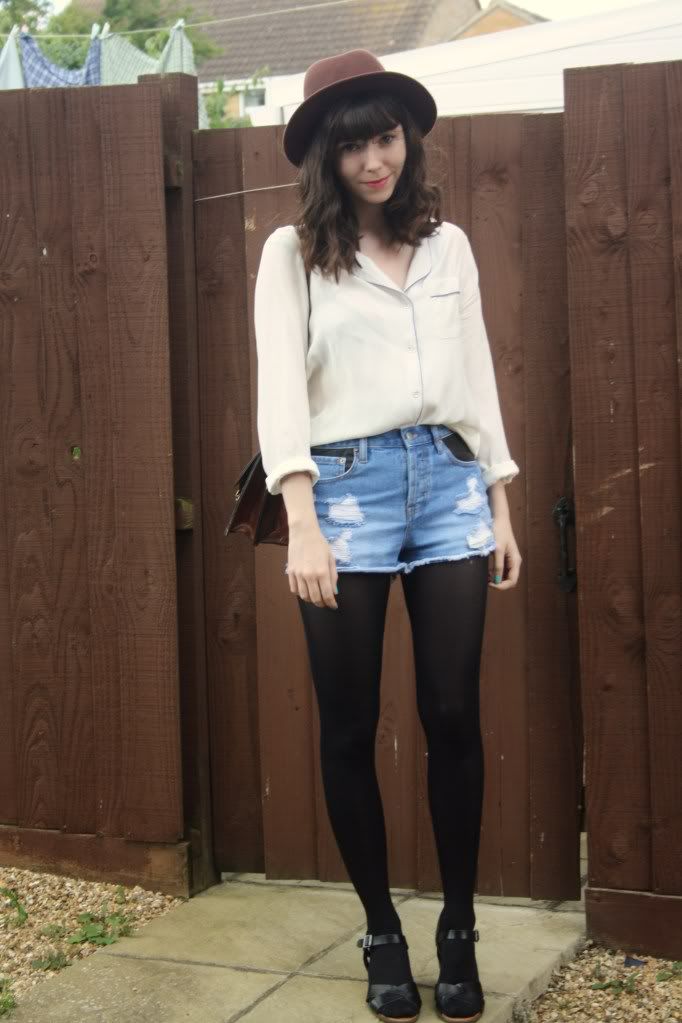 blouse & shoes - topshop, shorts - f21, hat - h&m
firstly, huge huge sorry for not having blogged in weeks, i've just not had the time (or the weather, for that matter) to take any photos! but finally i've got something to post, hurrah.
so here i am sporting what everyone takes great delight in pointing out is a pyjama top, which is totally fine by me - i love wearing pyjamas. this top is silk so as you can imagine it creases so easily and is quite a hassle to wear, but by jolly if i don't absolutely love it. oh, and these denim shorts have leather pockets. that is all.