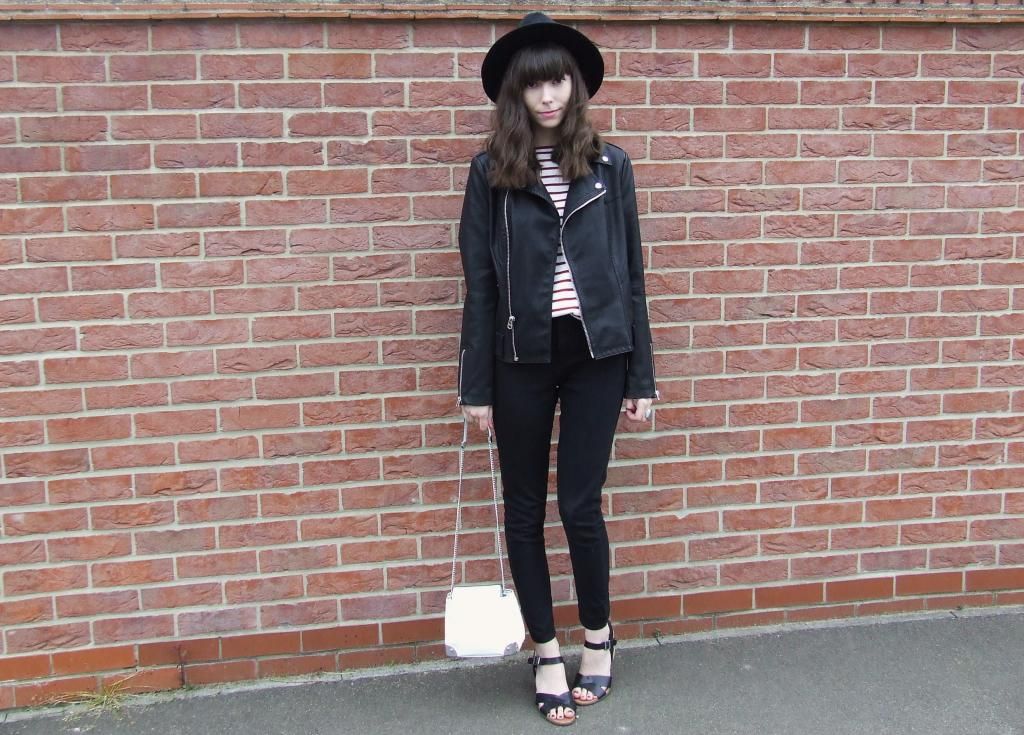 jacket, jeans, shoes - topshop, hat - h&m, bag & jumper - zara.
so, it's taken slightly longer than i'd hoped (10 months!), but i'm finally back to blogging. it feels crazy good to be writing a blog post again. the reason it's been so long is really just because my camera broke, and this coincided with a real disillusionment with blogging in general. i'm still not happy with my blog or the quality of my posts - but it's something i'm determined to work on.
but back to the important stuff - the clothes. i've accumulated a ridiculous amount of new clothes over the past few months, including everything you see above. i don't usually wear almost all black, but there's something about black jeans that calls for a black leather jacket, and of course, my usual black hat.