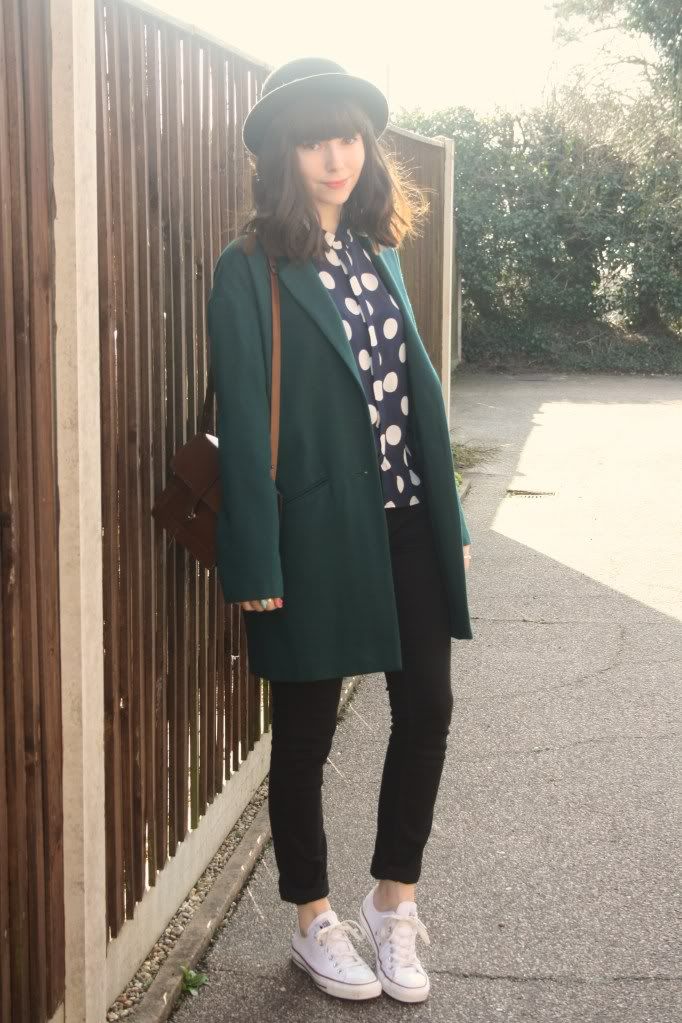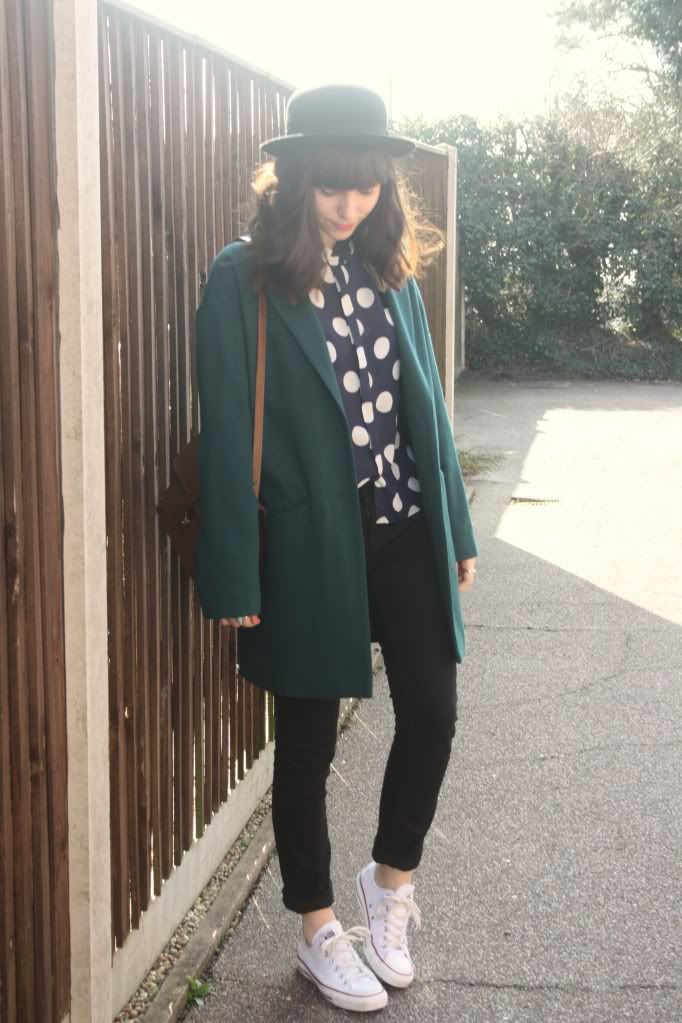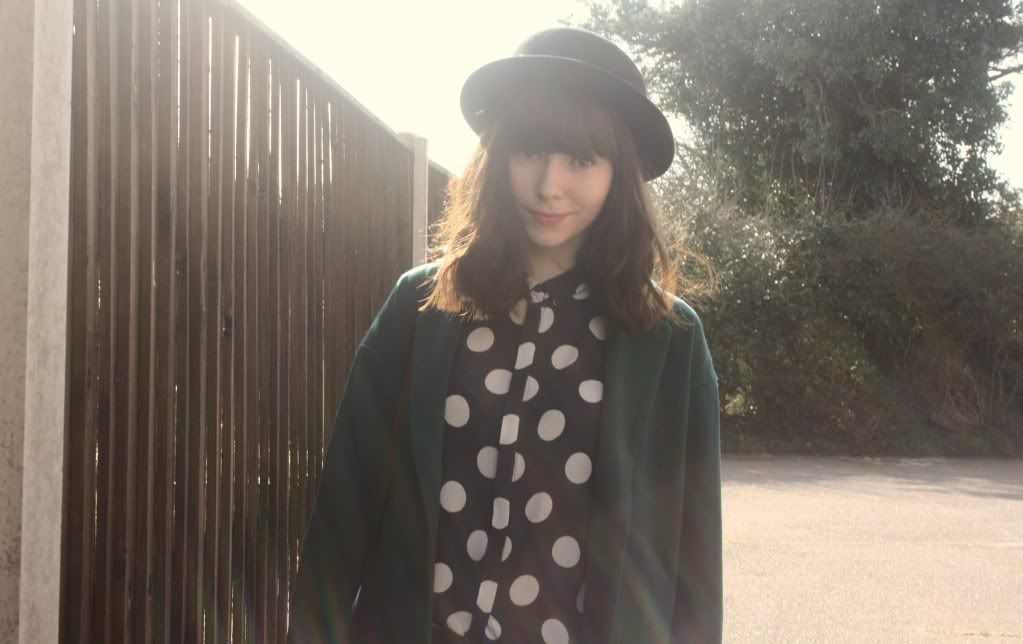 coat - warehouse, blouse - whistles, jeans - topshop (oooold), shoes - converse
whilst i don't consider myself a very 'dressy' person anyway, this is my version of dressing down a bit. really it's just a normal outfit but with jeans and my trusty converse instead of a skirt and slightly less comfy shoes. i'm always much more inclined to throw on my converse than any other kind of shoe - they're so flippin' comfortable and go with most things, and they're the perfect shoe for walking round the shops in, which i do a bit too often.
i don't understand people who only ever wear heels and say things like 'i don't own a flat pair of shoes'. seriously? i am so much a flat shoe girl, as i'm sure you've noticed!