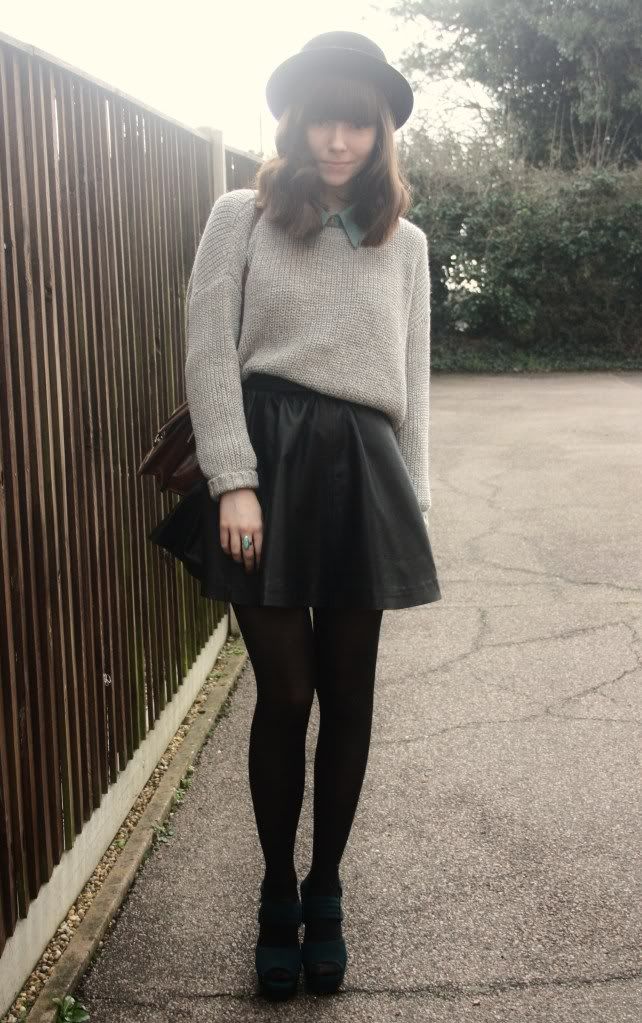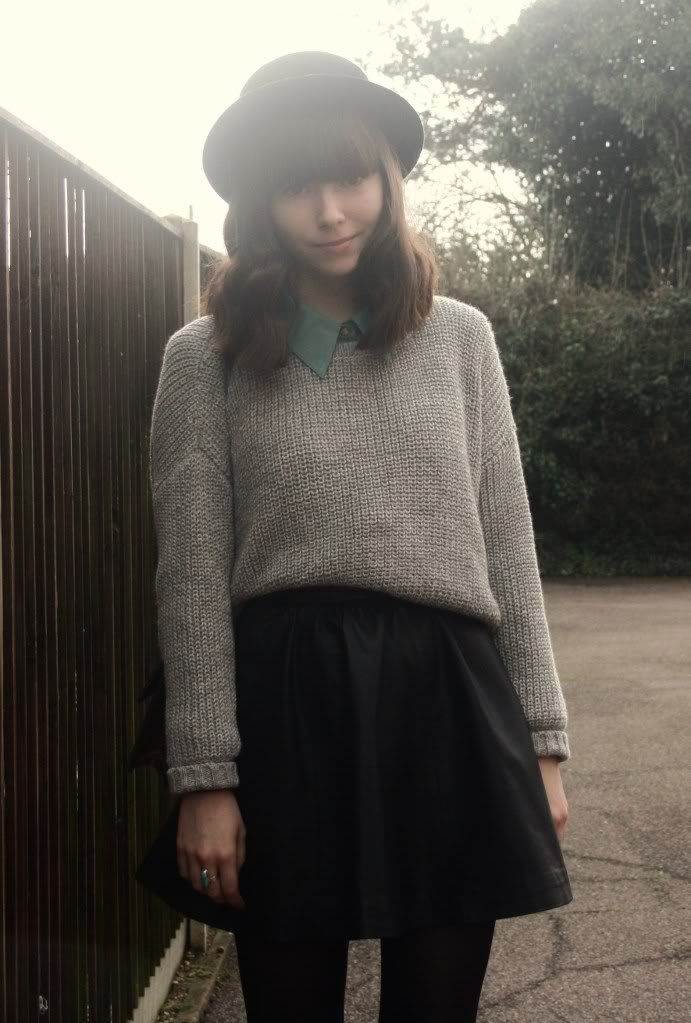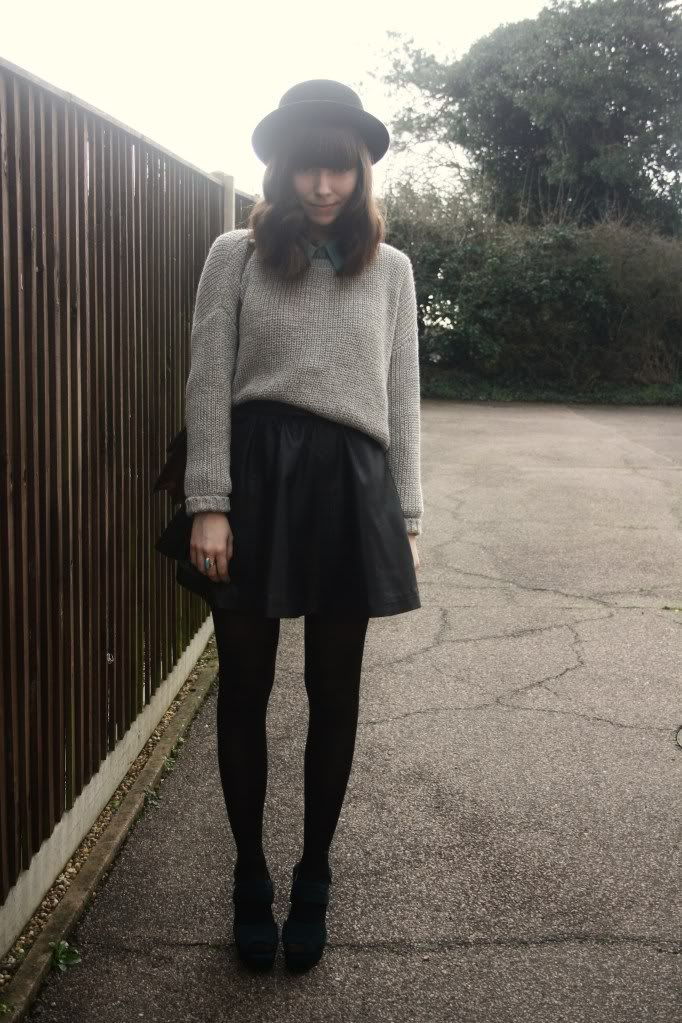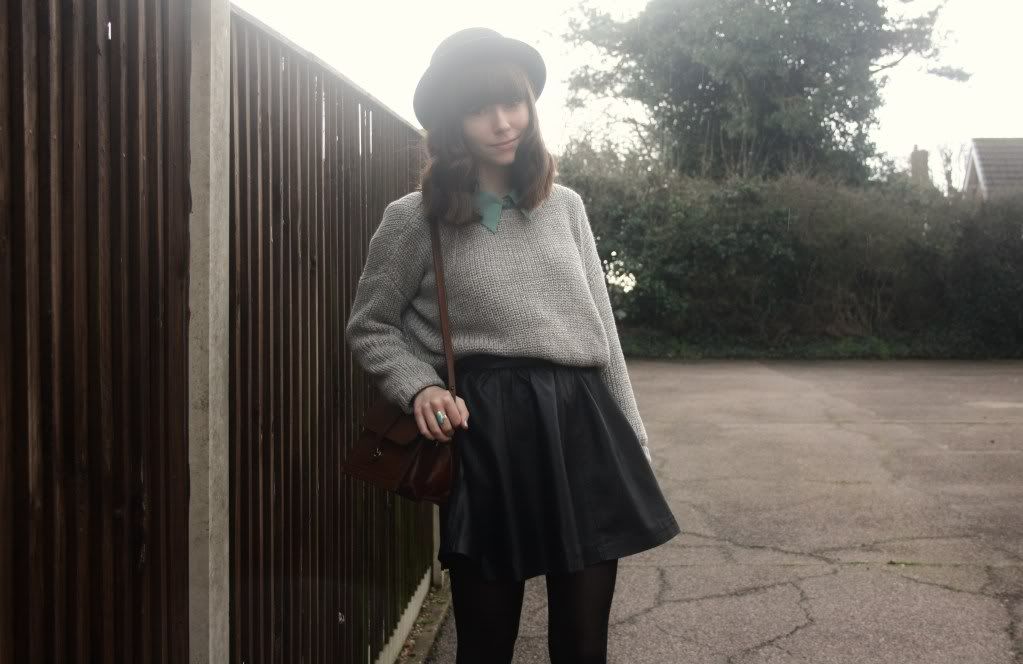 jumper & shoes - UO, skirt - h&m
a nice comfortable, simple outfit but with some actual heels! despite saying in my last post i'm a flats girl, it is nice to wear heels once in a while. i don't own many pairs, probably about 3 (i know, i know...) but these ones really jumped out at me, the colour is amazing, i usually go for black shoes but this colour is pretty versatile too.
i've been a really poor blogger lately. sadly i lost my usual photographer and now my mum takes all my photos, down the side of our house - she really tries, bless her, but they never come out well and the locations never change (i don't live in a beautiful city unfortunately....). this makes me quite unhappy with my photos and therefore i just don't want to post as much. i know it's supposed to be about the outfit, but we all know there's so much more to it than that. hopefully my posts will be of a better quality soon.