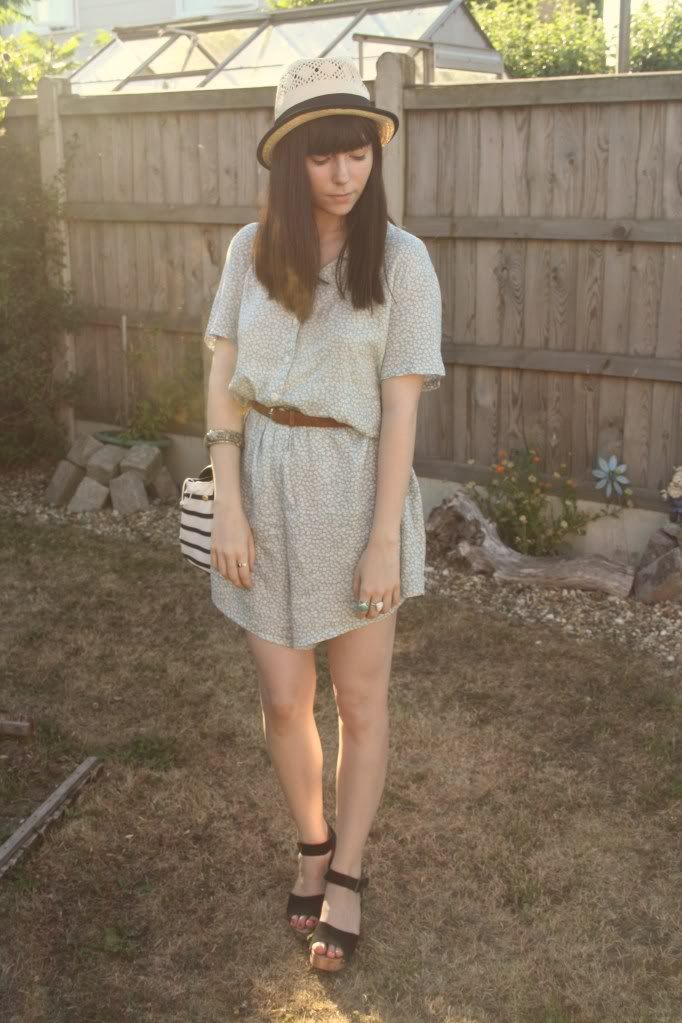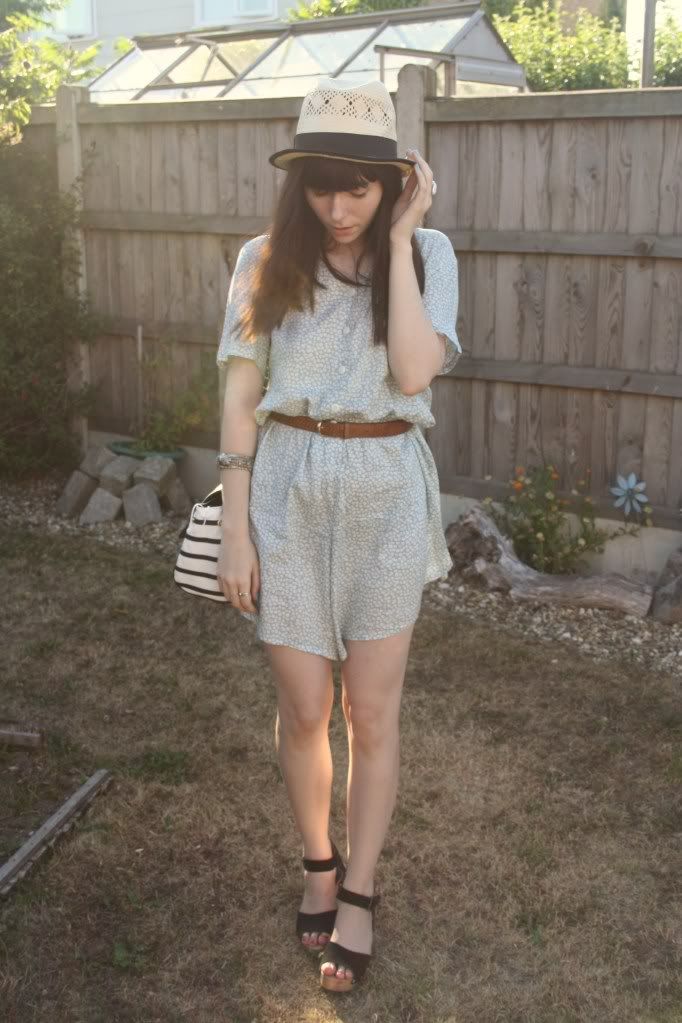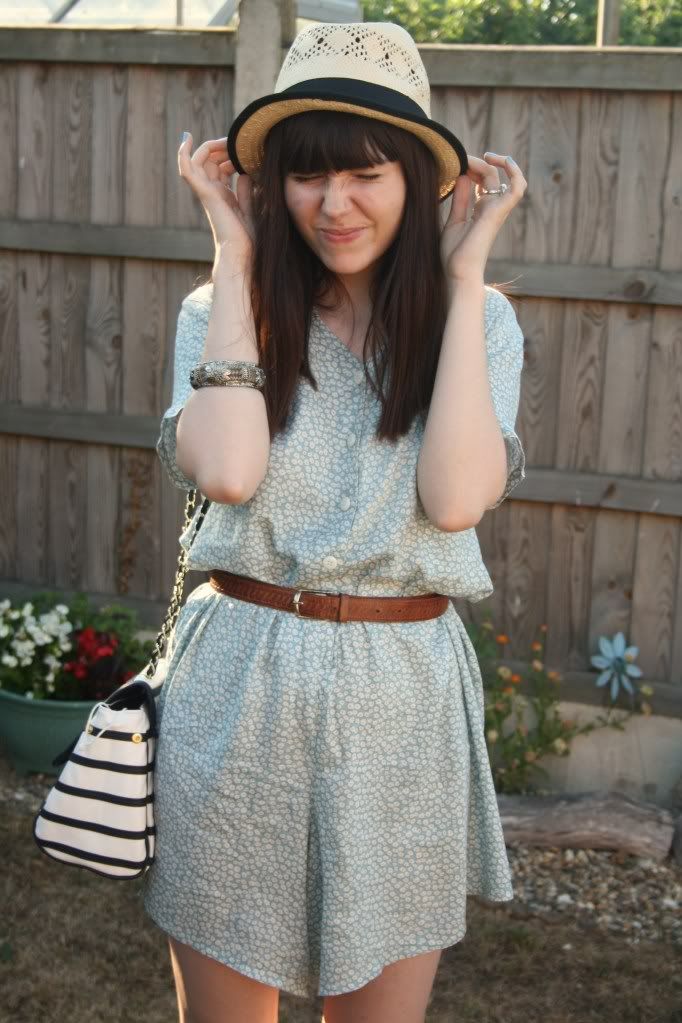 floral playsuit - vintage, hat - h&m, wedgeclogs - topshop
i love pulling hideous faces! this playsuit is one of the two playsuits i got on my trip to london last week for my birthday (i'm now 22. this scares me.). it's kinda big on me but luckily has a tie at the back so i can pull the waist in, and i worked out that putting a belt round the middle of things and pulling the item over the belt a bit, makes things shorter. genius. anyway, i don't think it looks too bad, and it is so damn comfortable.
have also decided i no longer like this hat. it makes my hair look odd.