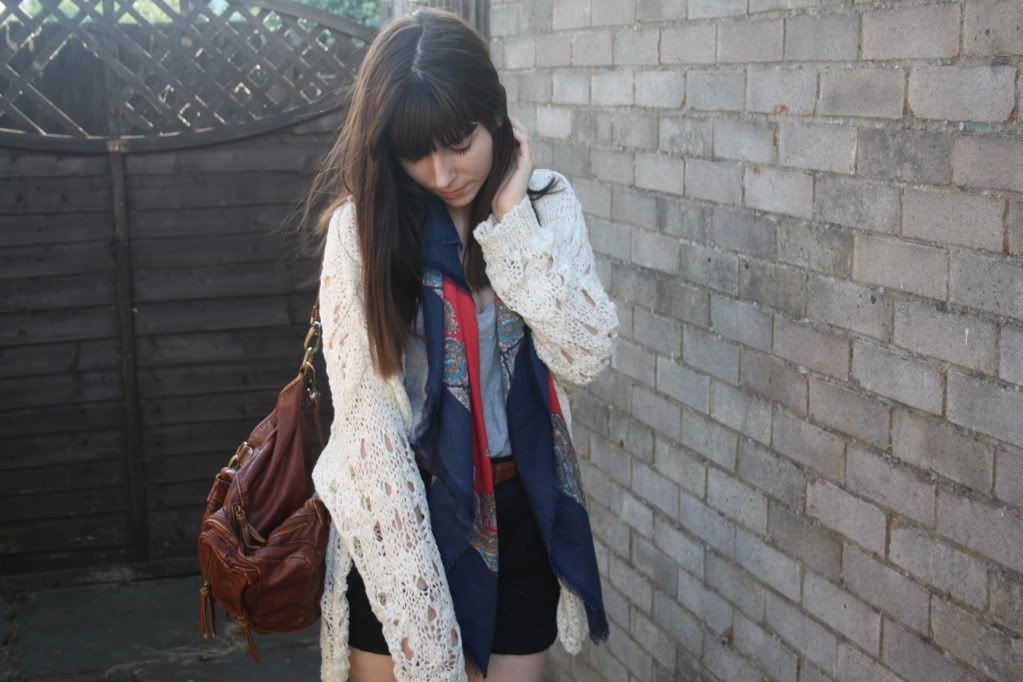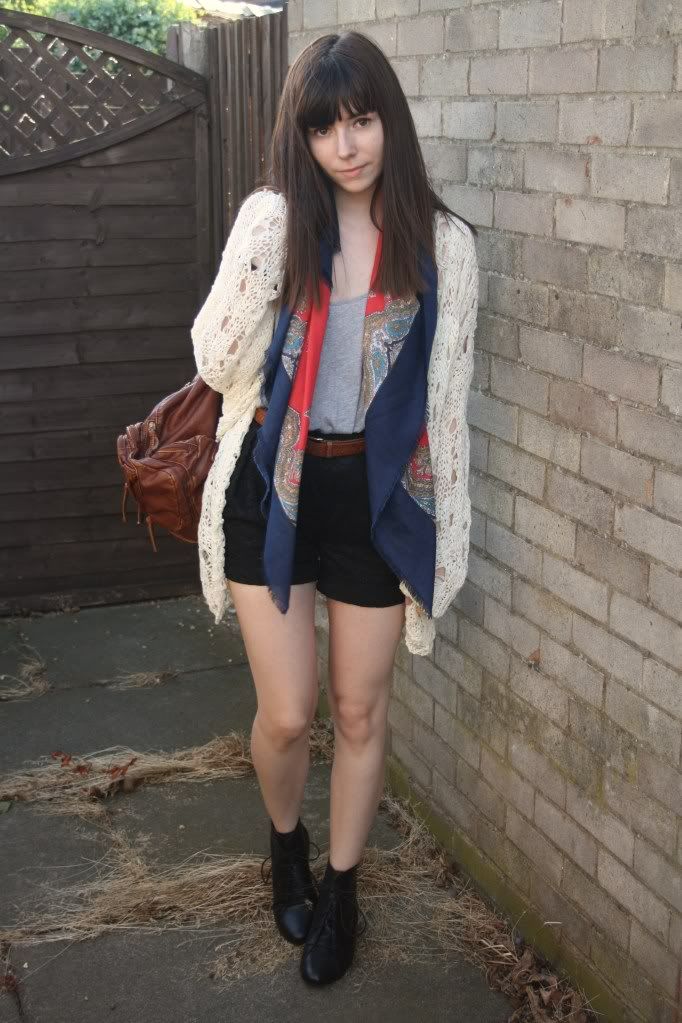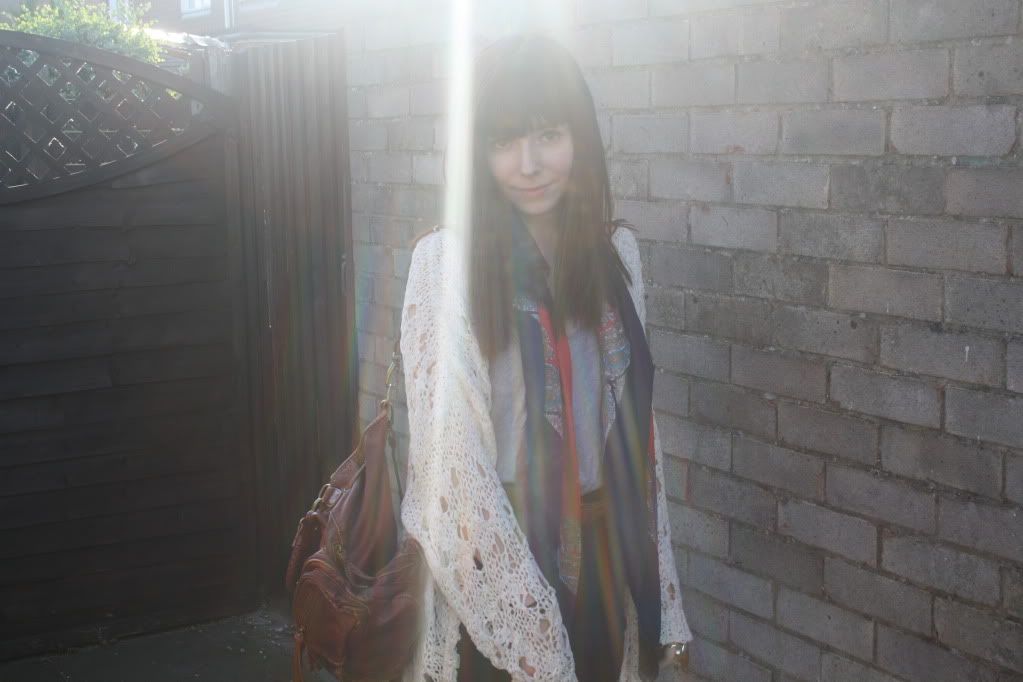 cardigan, black lace shorts & tan rucksack - topshop, boots - office (on sale), scarf - thrifted
my outfit from friday night. my first wear of my new boots and they are very comfortable. i already have some similar black boots but i liked these and they were cheap (note to self - must show more self-restraint). i really like this outfit, it's plain but the scarf jazzes things up and i have to say it's one of my favourite outfits i've worn in a long time. i always feel more 'stylish' when i'm wearing shorts and a top, sometimes when i'm wearing a dress, nomatter how great it is, i feel the outfit can be kind of dull sometimes. when there's more different pieces to the outfit it makes it more interesting somehow. just me?
i went to see inception today, has anyone else seen it? i have never felt more confused in a movie before.