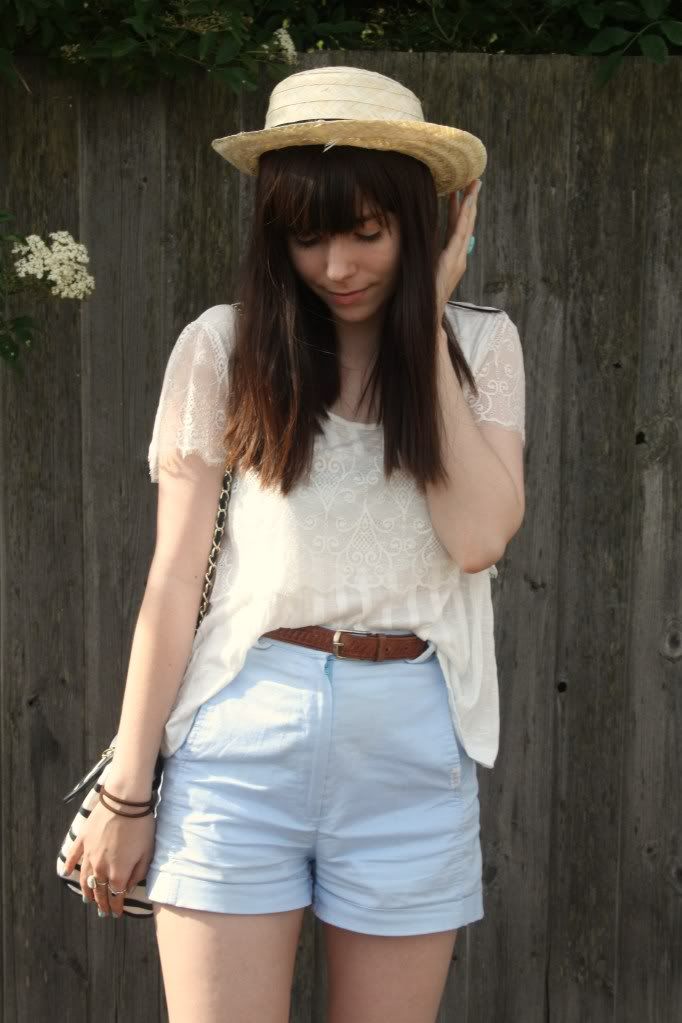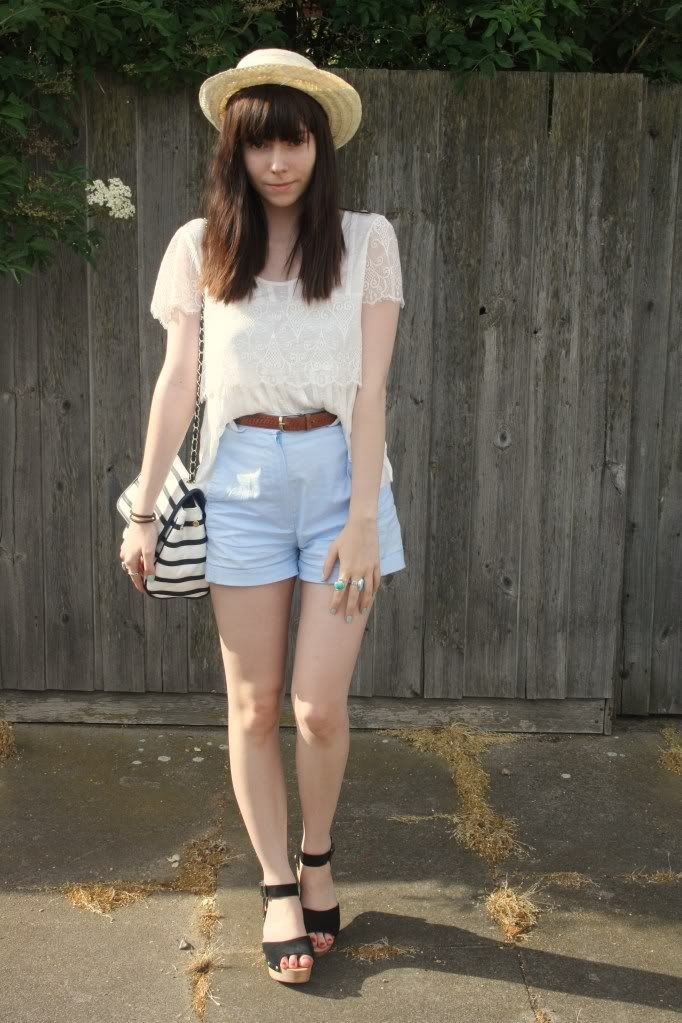 lace top - UO, shorts - vintage (my mums), stripey bag - UO, wedge/clog hybrids - topshop
i caved. after months of telling myself i hated clogs, i only went and got myself a pair didn't i. damn it. although in my defence they're not clogs like the famous chanel or JC ones, they're actually wedges and not at all hoof-like. really they're not clogs at all other than the wooden sole and tell-tale studs .. oh dear.
i felt very summery in this outfit, and i love these shorts! when my mum produced these bad boys to give to me, i was over the moon. i got the top and the bag in the urban outfitters sale - the bag is amazing. it's just big enough to fit all my stuff in. (i'm one of those people who carries around a lot of (probably unecessary) stuff for every eventuality, because you never know what could happen...).
anyhow, sorry for not posting in a while but i tried in vain to update my blog design to something a bit more interesting.. however it proved to be too difficult for my computerly retarded brain so i've stuck to plain ole white. this does mean i have a lot of outfit posts stacked up ready to post so stay tuned!