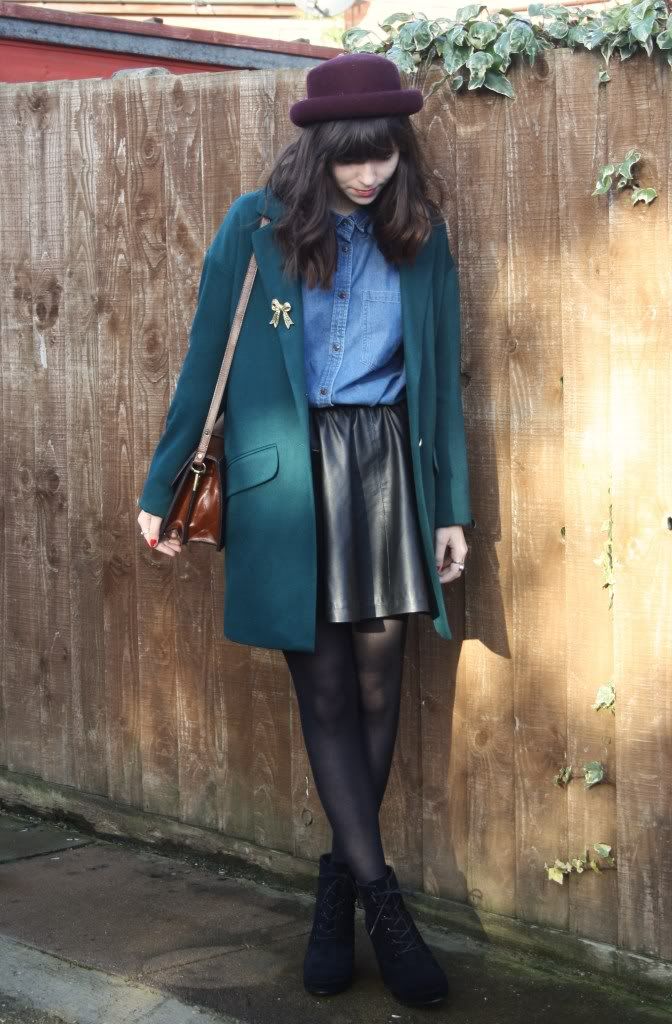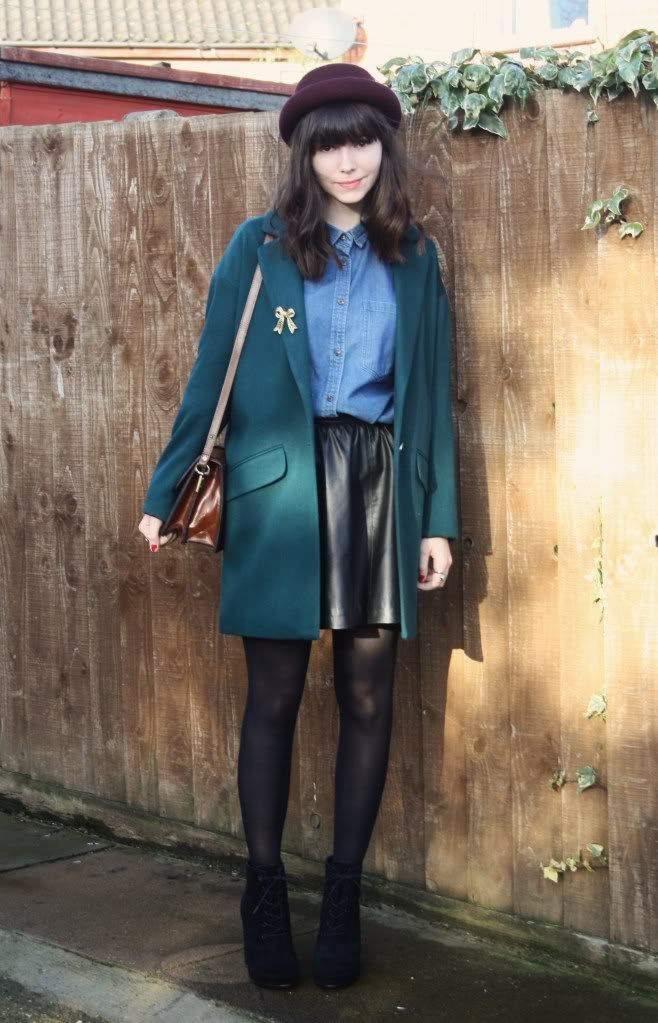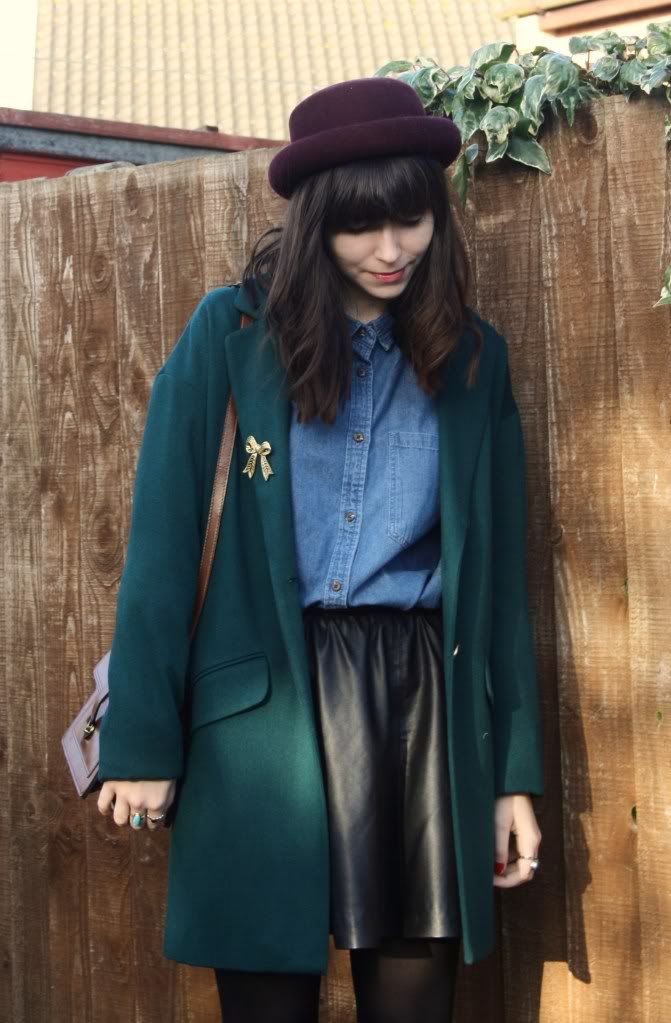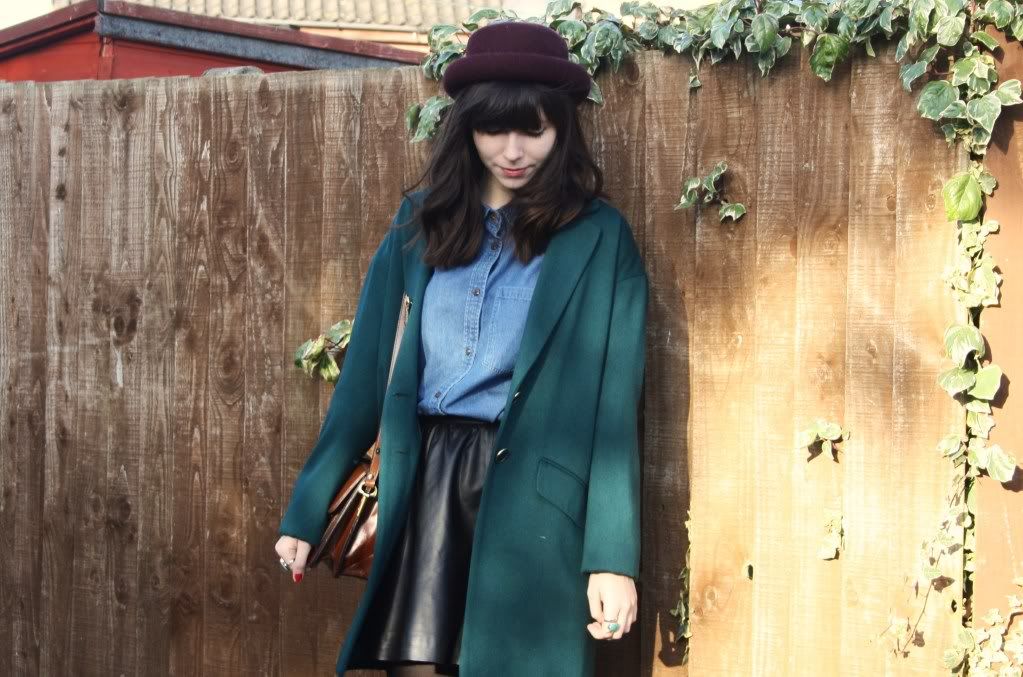 coat - warehouse @ asos, denim shirt - monki, skirt - h&m, hat & boots - topshop
i got my camera working just long enough for my mum to take some outfit photos round the back of my house. (excuse the poor location, i really don't live in a place that's very good for blogging). i couldn't wait any longer to take some photos of my new coat! the colour is so nice, i have the biggest obsession with forest green, so this coat had to be mine. i love the boyfriend fit and the lapels.
still not done with leather. this skirt goes with absolutely everything, and i love how it contrasts with almost every other material - denim, knitwear, sheer. gah.