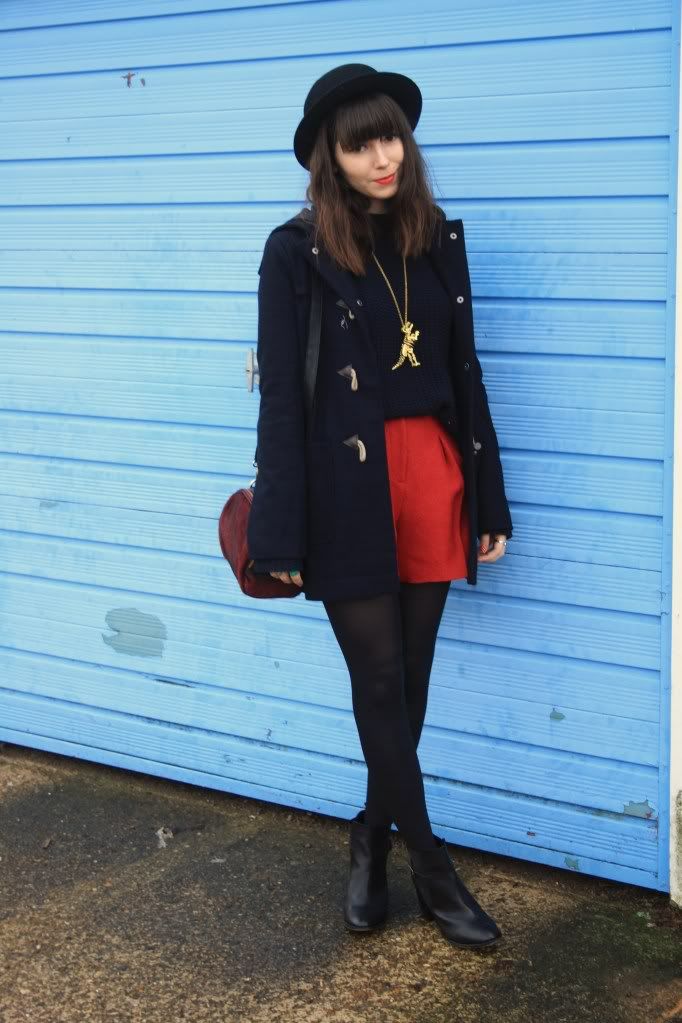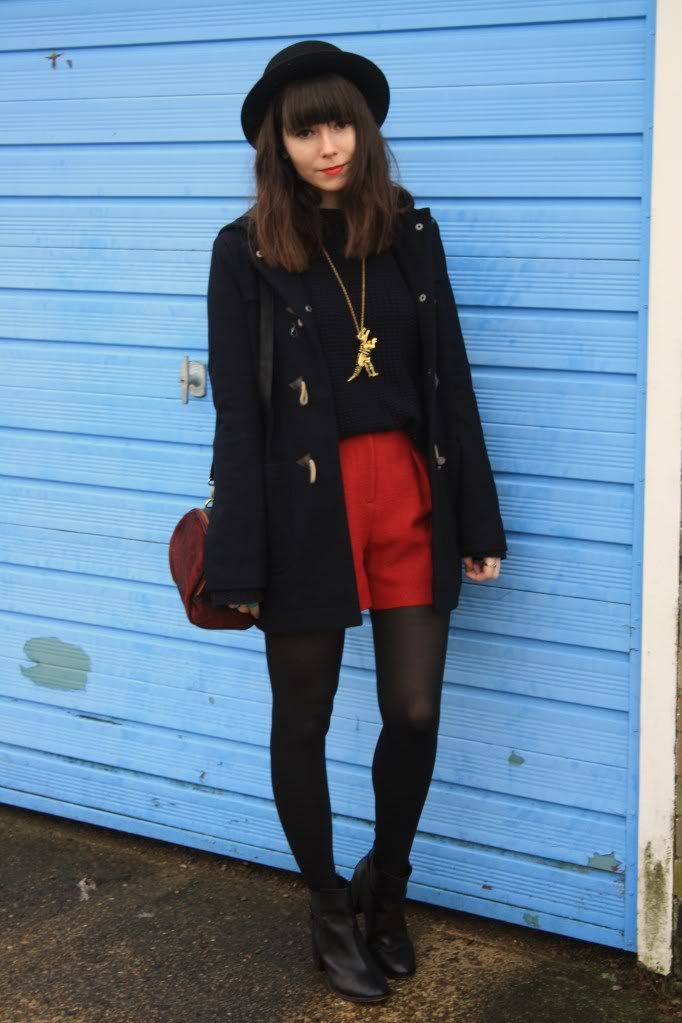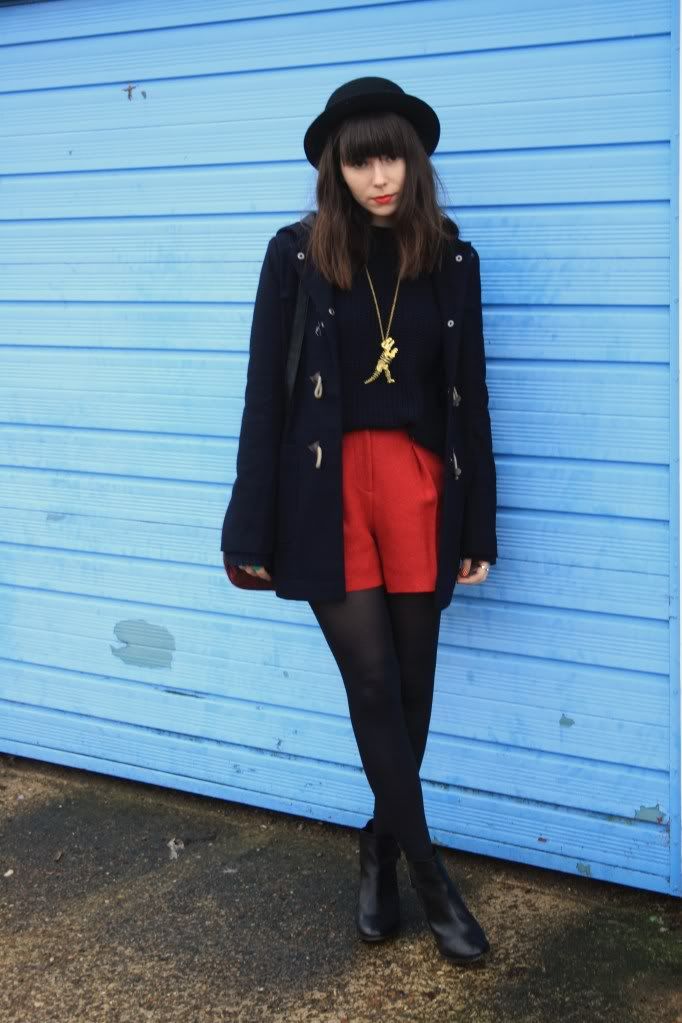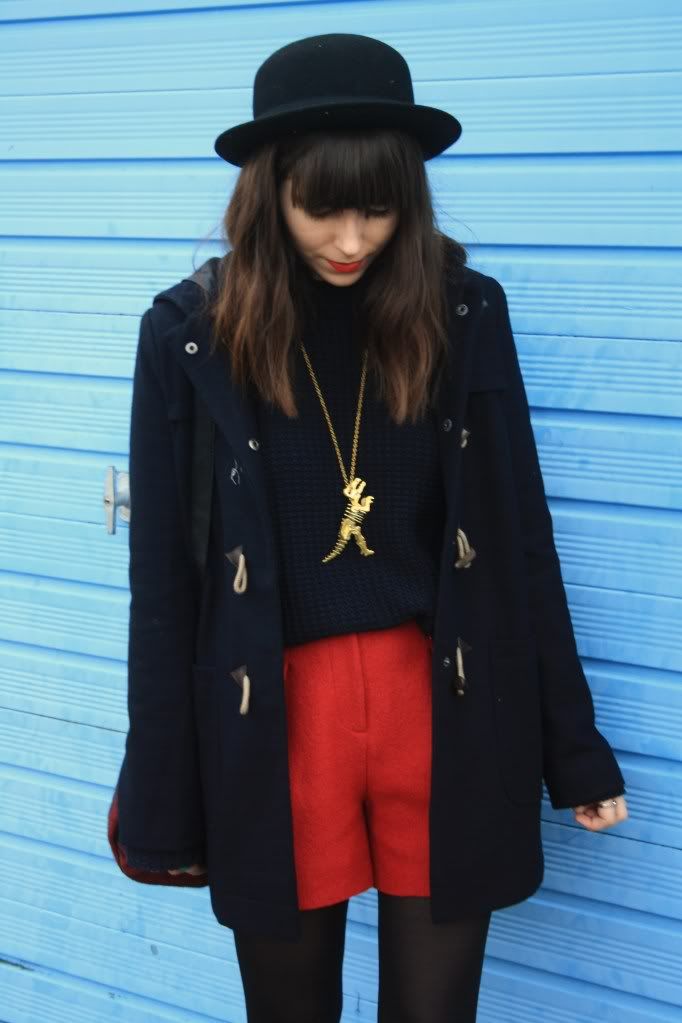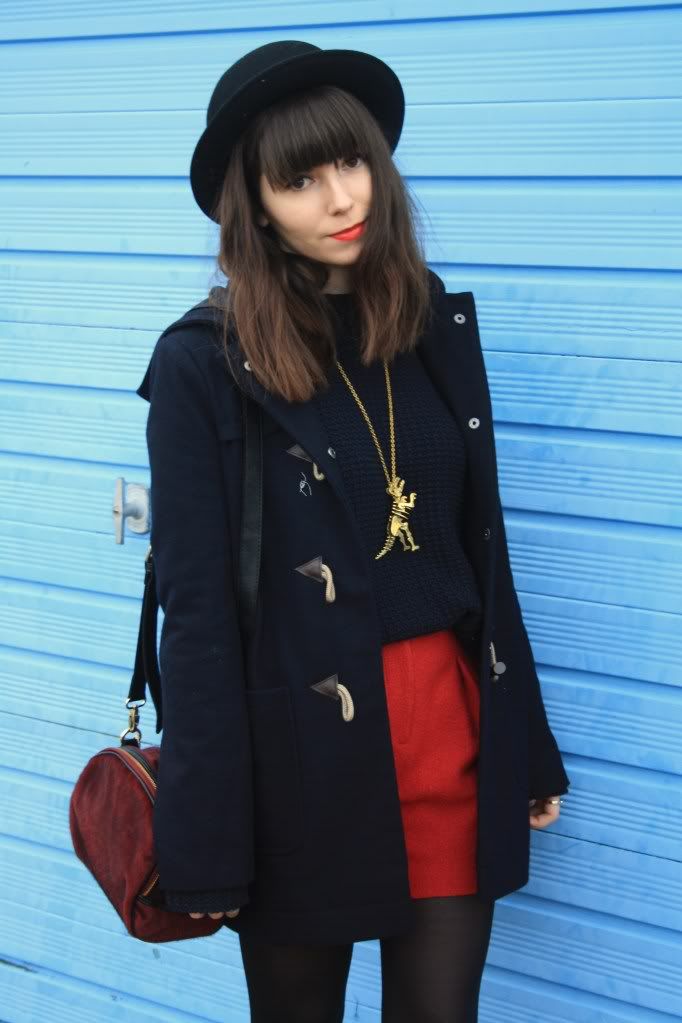 duffle coat - asos, jumper - topshop boutique, shorts - h&m trend, necklace - c/o modcloth
happy new year! i hope 2012 is a great year for you, me & everybody. 2011 was a bit of a non-event for me, but hopefully 2012 will be everything i want it to be.
i got this lovely duffle coat for christmas (thanks mum & dad...), and it's so lovely. i wanted a coat with a hood, because there's nothing my hair hates more than rain. its practical
and
stylish!
and, yes, that
is
a dinosaur around my neck. isn't it beautiful! (but
so
heavy!)