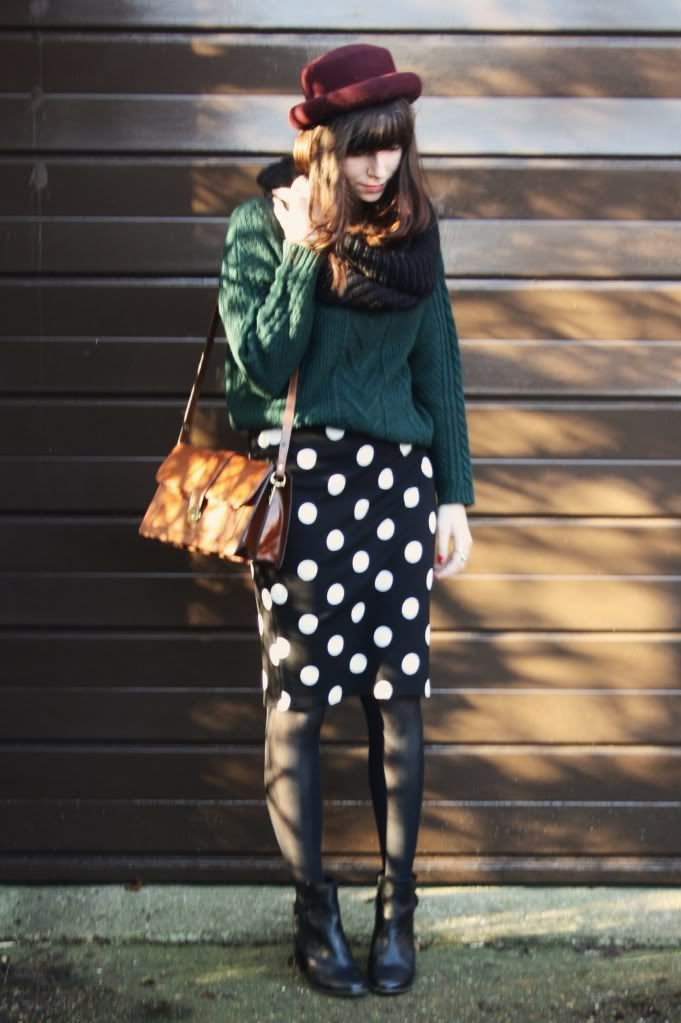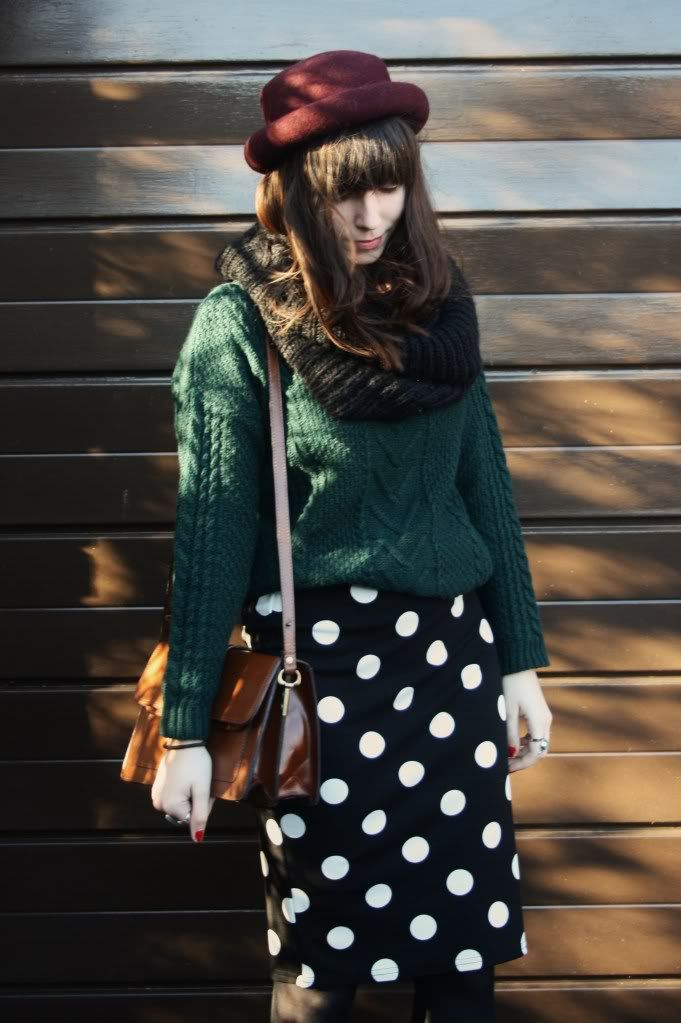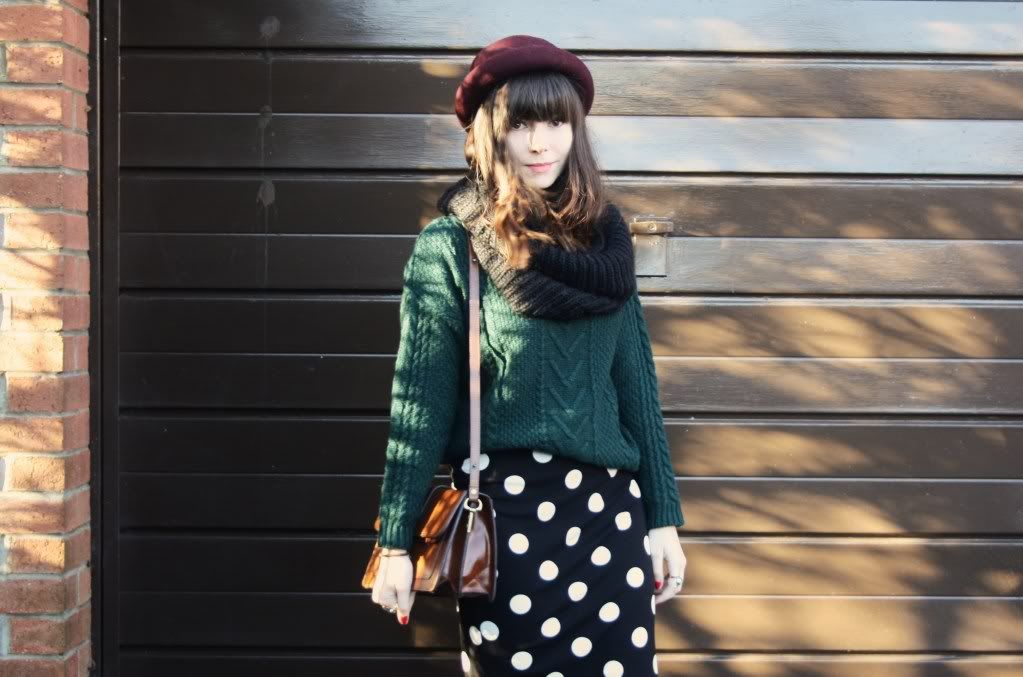 jumper - pull&bear, skirt - river island @ asos, scarf - h&m (ooold), bag & hat - topshop
eek, a pencil skirt! i have to admit, i'm kind of afraid of these... i always feel as though you have to be either hip-less or have killer curves to look good in them, and i'm neither of those things. my middle-section will always be my least favourite, so i surprised myself by buying this skirt. but it's polka dot, so i had to. and i ordered a size up too, just to make sure there wouldn't be any tight clingy-ness. and i quite like it! it was really comfortable, but felt a bit like i was walking around with my knees tied together!
the blurry quality of these photos means my camera is well and truly done for. unless i could pass this kind of photo off as 'artsy'?