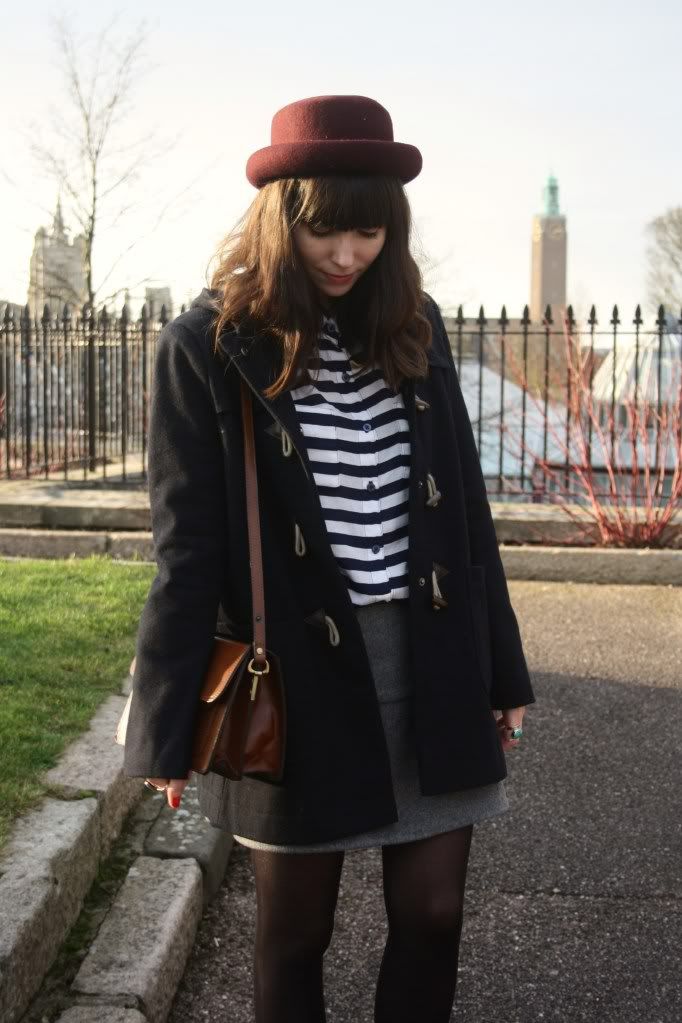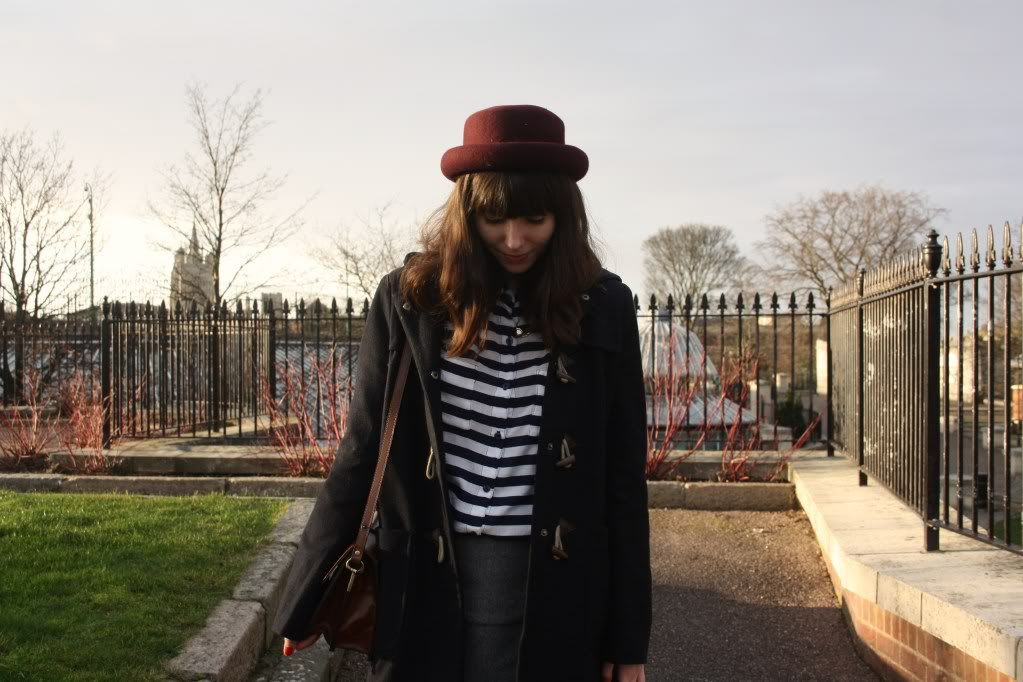 coat - asos, shirt - motel @ topshop, skirt - cos
oops, bad blogger alert... sorry i haven't posted in a while, my camera's still playing up, along with a couple of other reasons too. so just a couple of quick photos today!
it was way too cold to take my coat off, so for now you'll have to trust me that i'm wearing a really lovely shirt. it's all stripey and not sheer, which makes a change.. most blouses these days always seem to be sheer. also making the first of many appearances here is my first cos purchase, this really nice grey wool skirt. i had to wait for it to go in the sale to be able to justify buying it, though!
follow me on twitter!