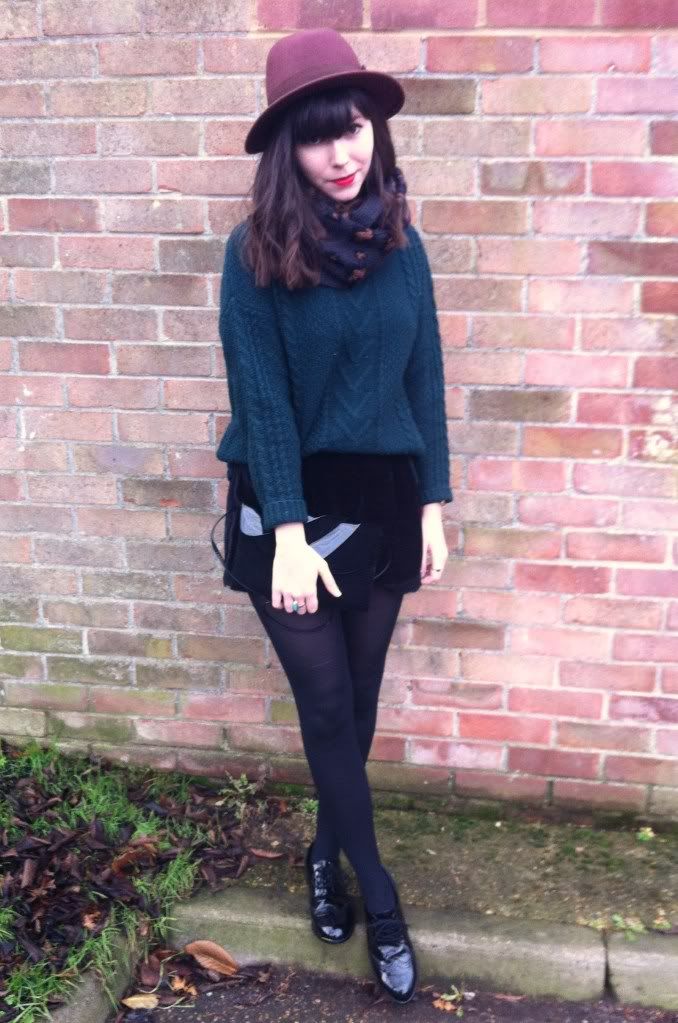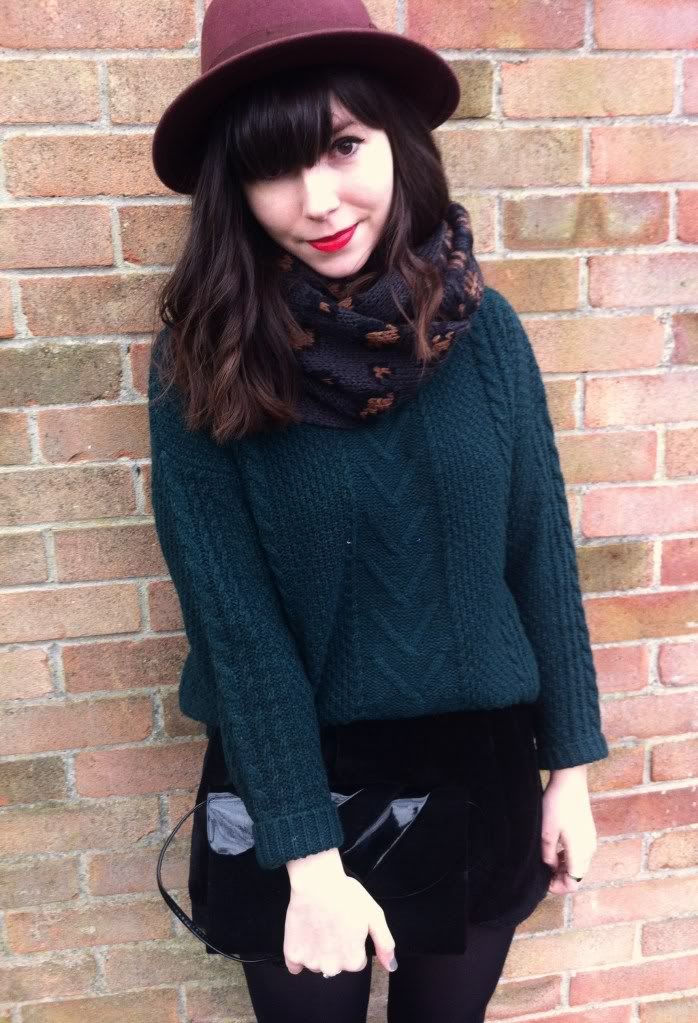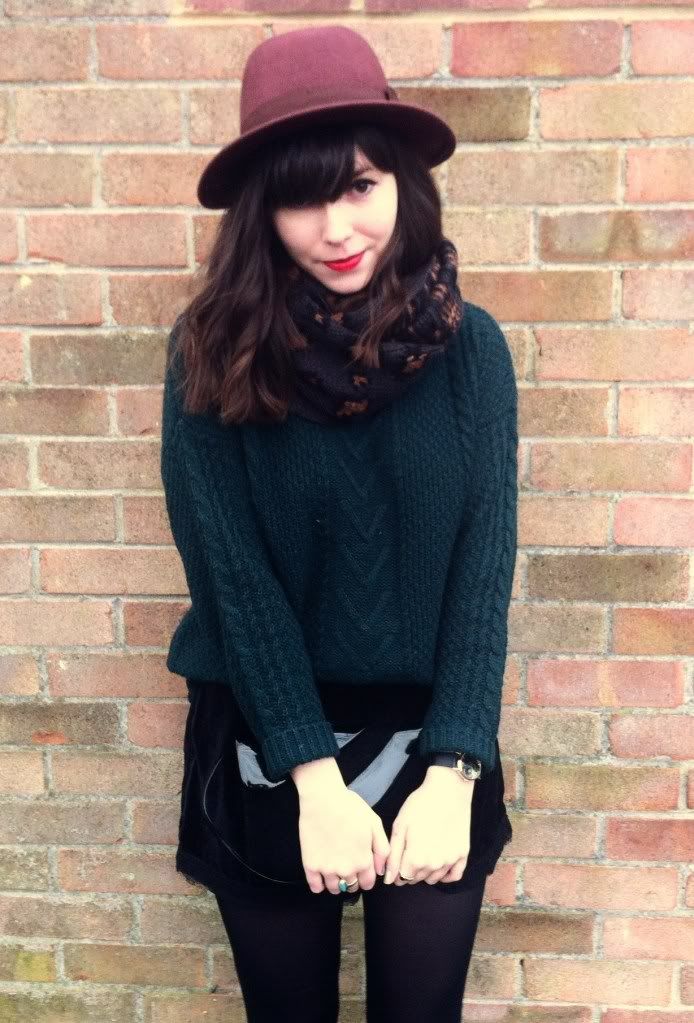 jumper - pull & bear, shorts - UO, shoes - h&m, scarf - asos, bag - vintage
sorry for the lack of posting! my camera's still not fixed and until then, more iphone photos for you! the colouring of these photos has gone completely wacko!
i hope you all had a wonderful christmas and got all the presents you wished for. i got lots of polka dots, cath kidston, chocolates (of course) and a few new things that you'll see me wearing on the blog soon.
this outfit is swiftly becoming my uniform lately, jumper, shorts, hat, scarf for warmth = done. (all with a coat over the top of course!)