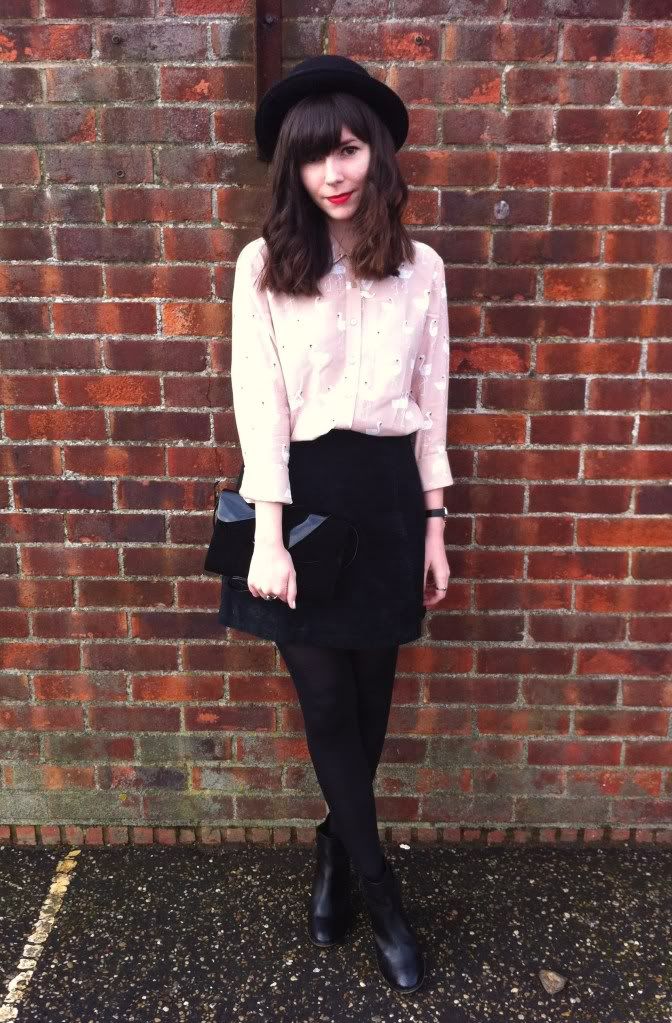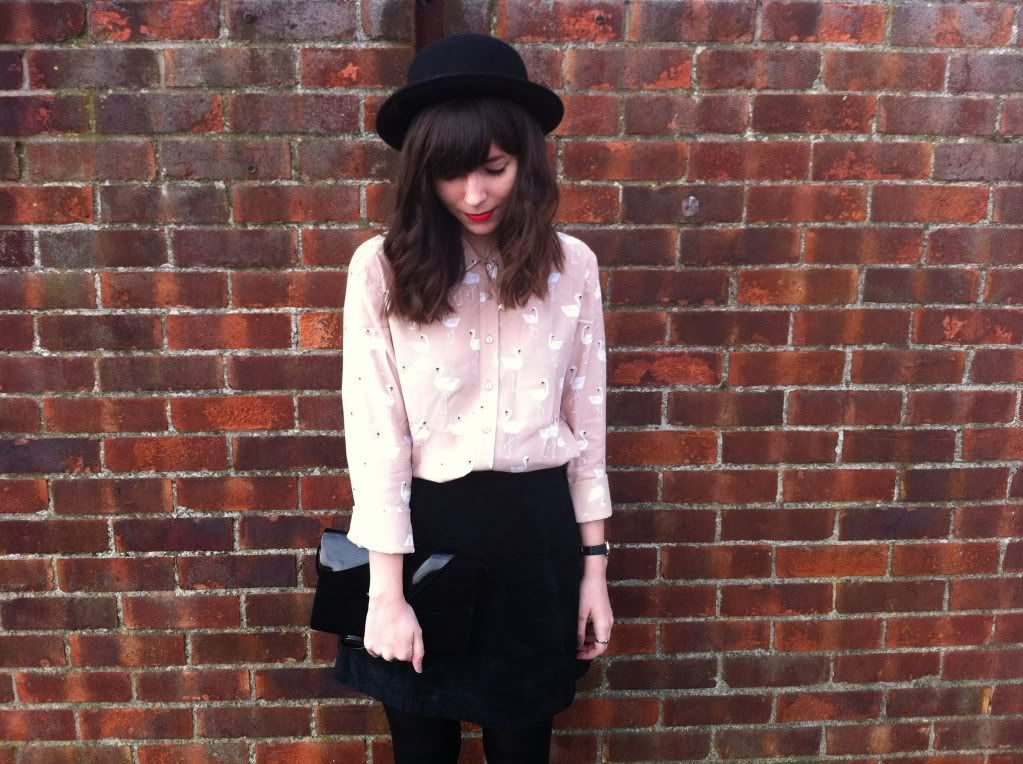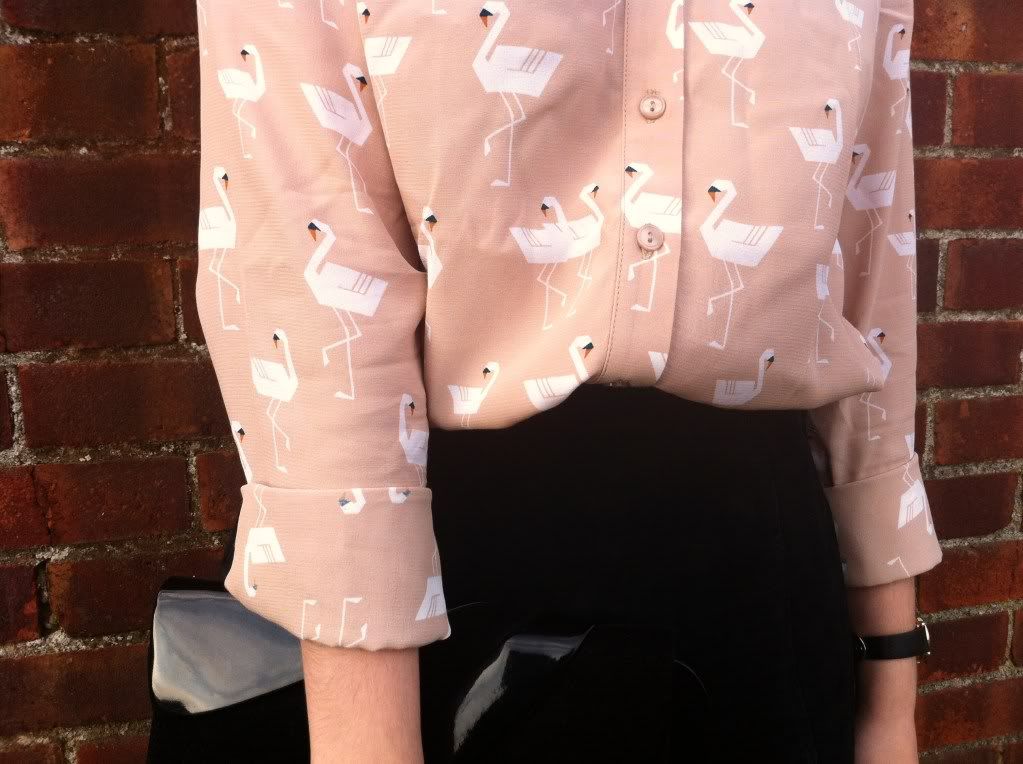 blouse - asos, skirt - UO, boots - topshop, bag - vintage
oh my, a shirt with flamingos on. how amazing? i think this is the most lovely print i've seen in a long time, and the colour of the blouse is just right - kind of a nudey pink. i wore it with pretty much everything black i own! i wanted the blouse to stand out.
i can't believe how close it is to christmas now! i love this time of year, everyone is jollier and the amount of chocolates knocking about always makes me happy.
it turns out that my camera might be broken (insert sad-face here), so these were taken with my iphone - not too shabby, but i'm dying to get my camera working again.
(thank you everyone for your really sweet comments on my modcloth post! i have the best readers!)