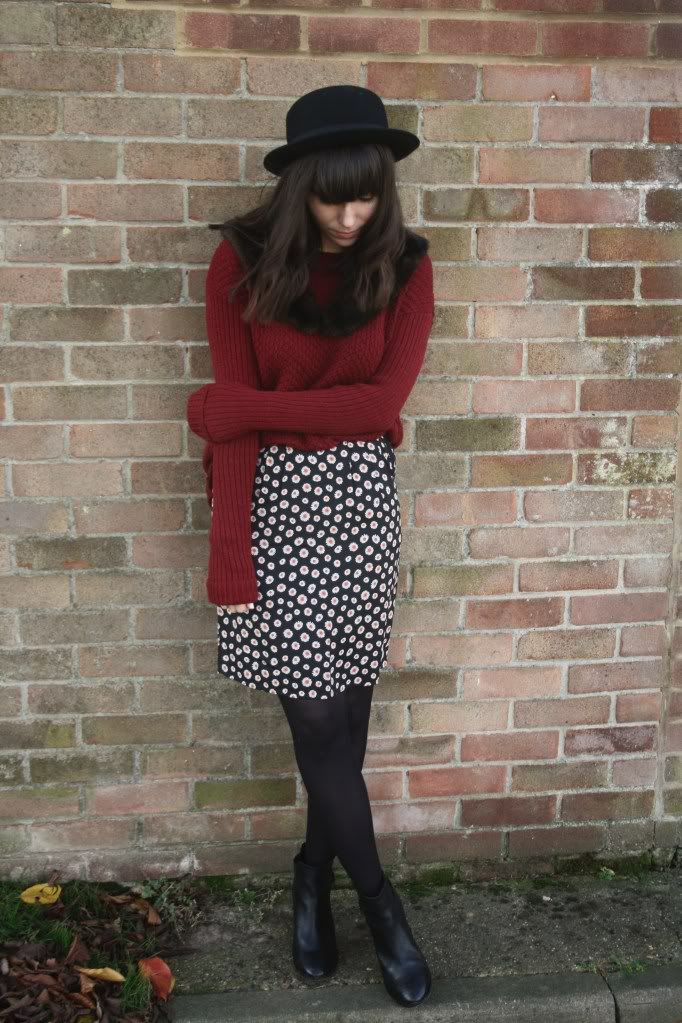 jumper - new look, skirt - sister jane @ asos, boots - topshop, faux fur scarf - UO
it was a really cold day, hense the arm-holding. my coat was on standby and was put on right after these photos. i figure nobody wants to see my coat in every outfit, right?
wearing a skirt which i just couldn't resist - i'm trying to wear/buy more patterns, as i've been feeling like all i wear is a jumper and different kind of plain skirt or shorts. but the trouble is i'm so picky with patterns! this one is lovely though, and a different length/tightness to what i'm used to, but it's always fun to try new things.