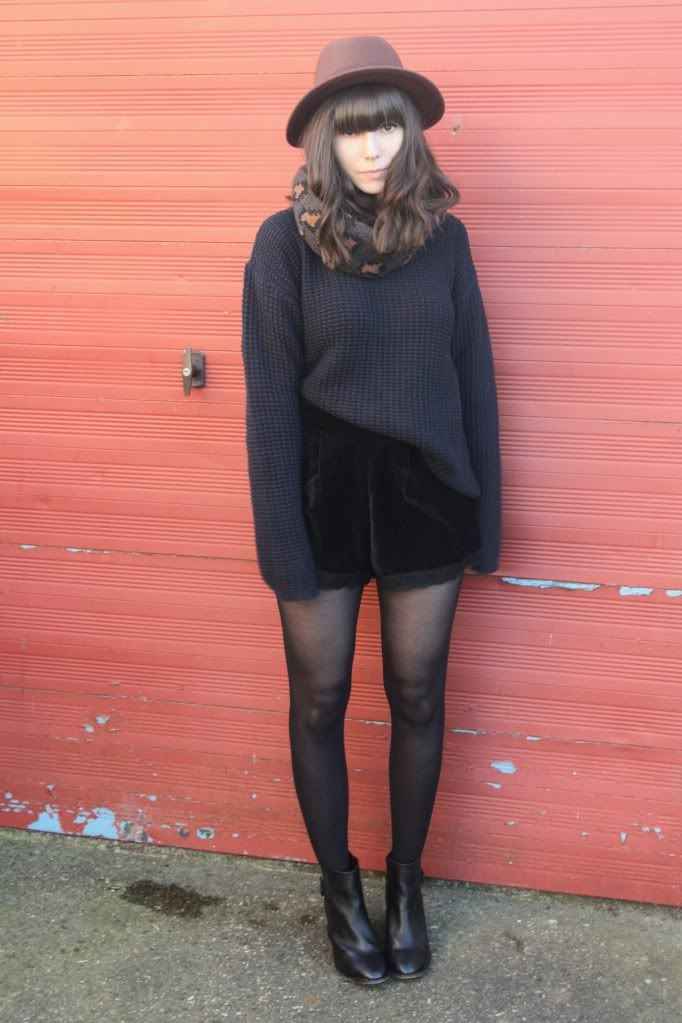 jumper - topshop boutique, shorts - UO, scarf - asos
velvet shorts! velvet shorts! oh man, these shorts are amazing x10. velvet is usually associated with christmas, but i can tell that i'll be wearing these babies waaay into next year and beyond. also i just bought a black velvet blazer, so i could possibly combine it with these shorts and have a BLACK VELVET SUIT. imagine.
also wearing a lovely navy fishermans jumper which i spent way too much money on. but when you find a perfect item of clothing that you know you'll lose sleep over if you don't buy it.. i kinda had to.
hello grumpy cold face.