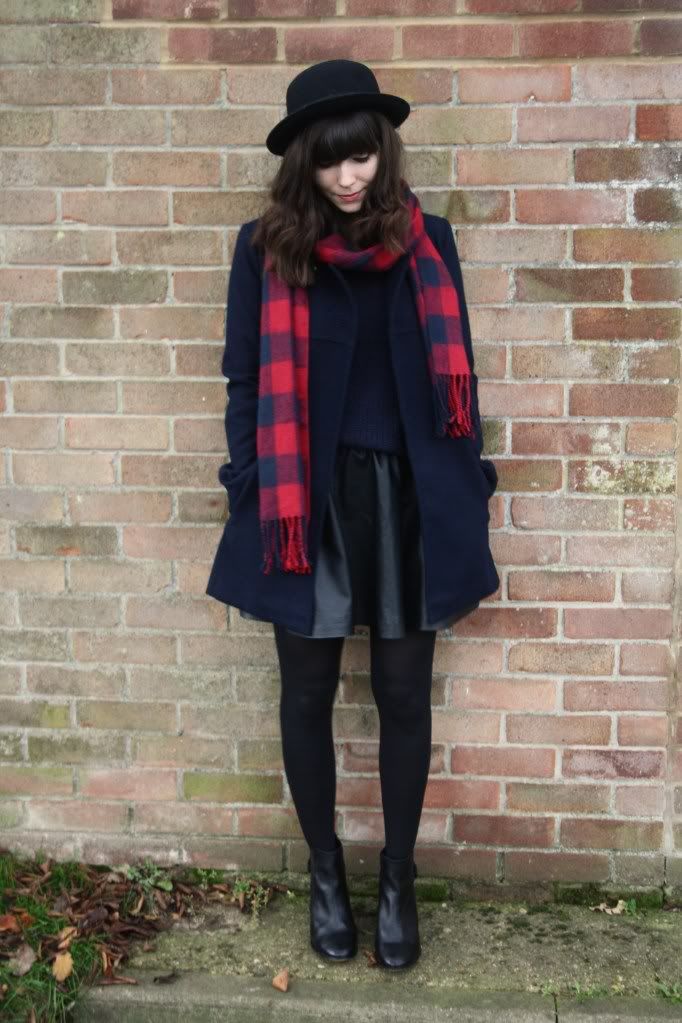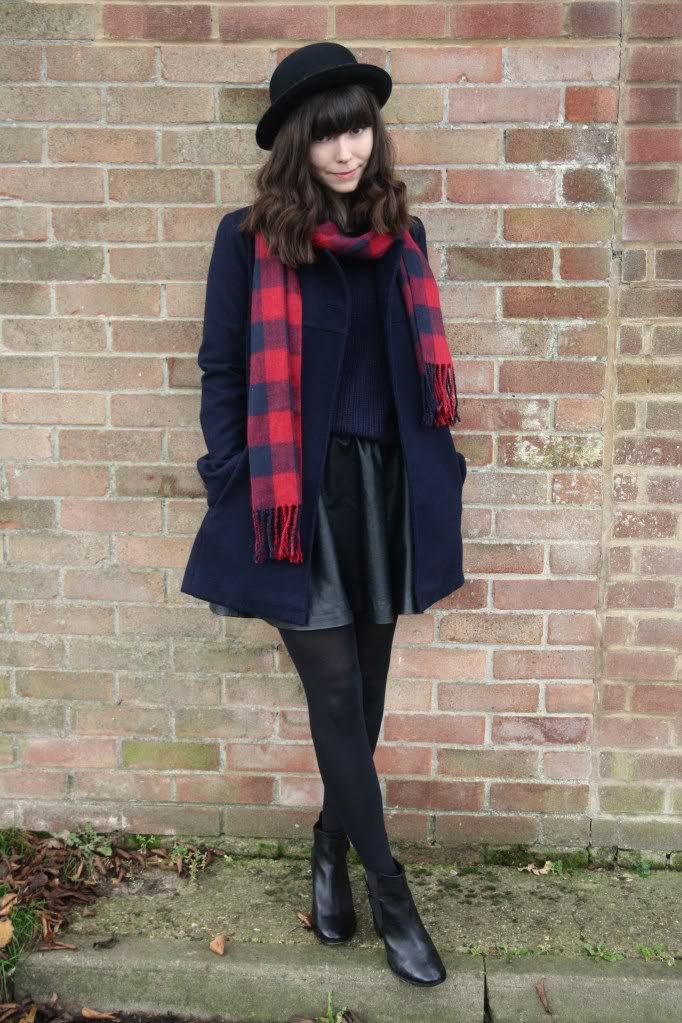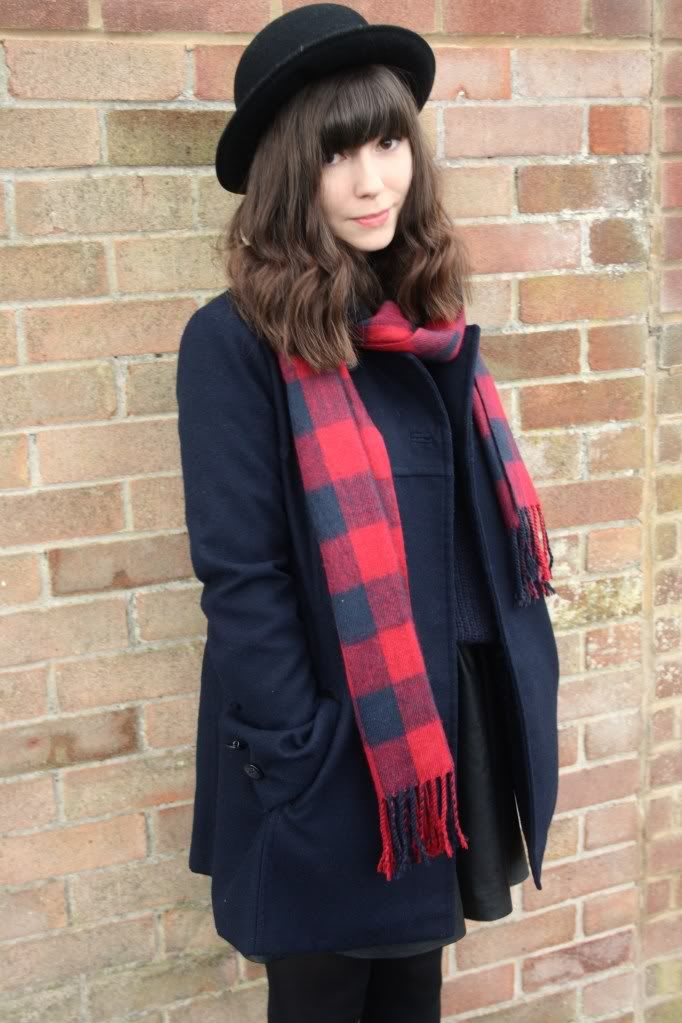 coat - zara, jumper & boots - topshop, skirt - h&m, scarf - asos
i can't get enough of navy. i think it's such a flattering colour, and whilst you're not 'supposed' to wear it with black, i think it looks best with black, actually. to stop the outfit from looking too boring, i threw on this super nice scarf, which goes with a surprising amount of things. i wore this outfit to battle through the crowds in a bid to get most of my christmas shopping done, which was mostly successful - i even managed to buy some presents for myself...! i did swap the boots for converse, though, as there's nothing fun about running about with many, many bags & feeling like your feet are going to die.
okay, so onto some really, really awesome news.
i'm one of chictopia's december style icons!
i'm absolutely over the moon about this, chictopia is a site i love posting on, and love browsing through the amazing outfits pretty much every day. so this is such an honour, and i still can't quite believe this sort of thing is happening to me and my little old blog!
check out chictopia and my profile here.