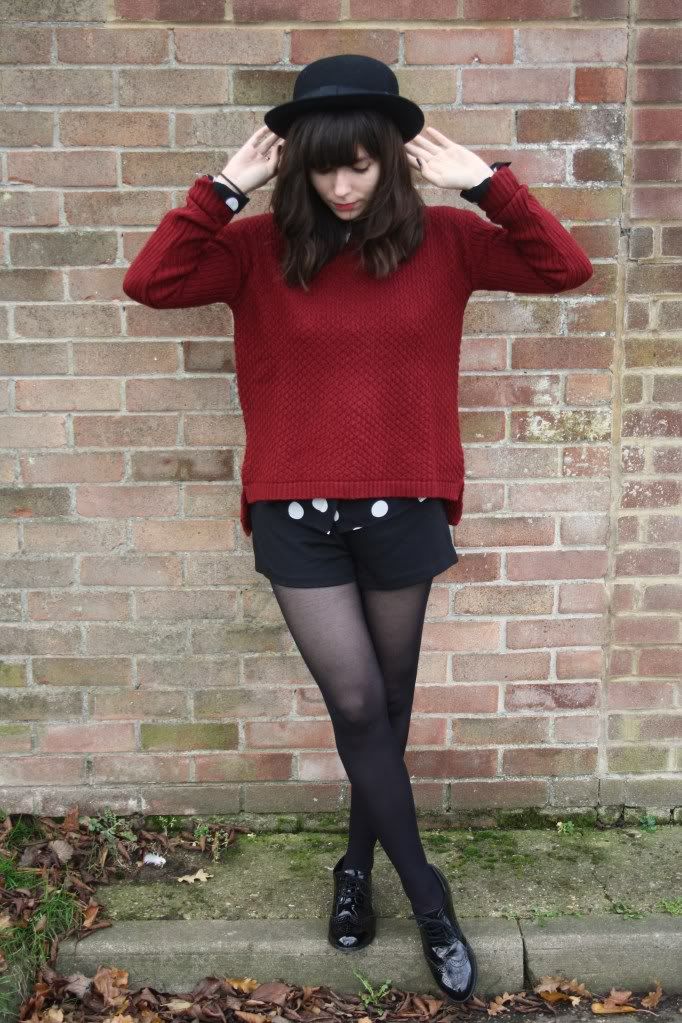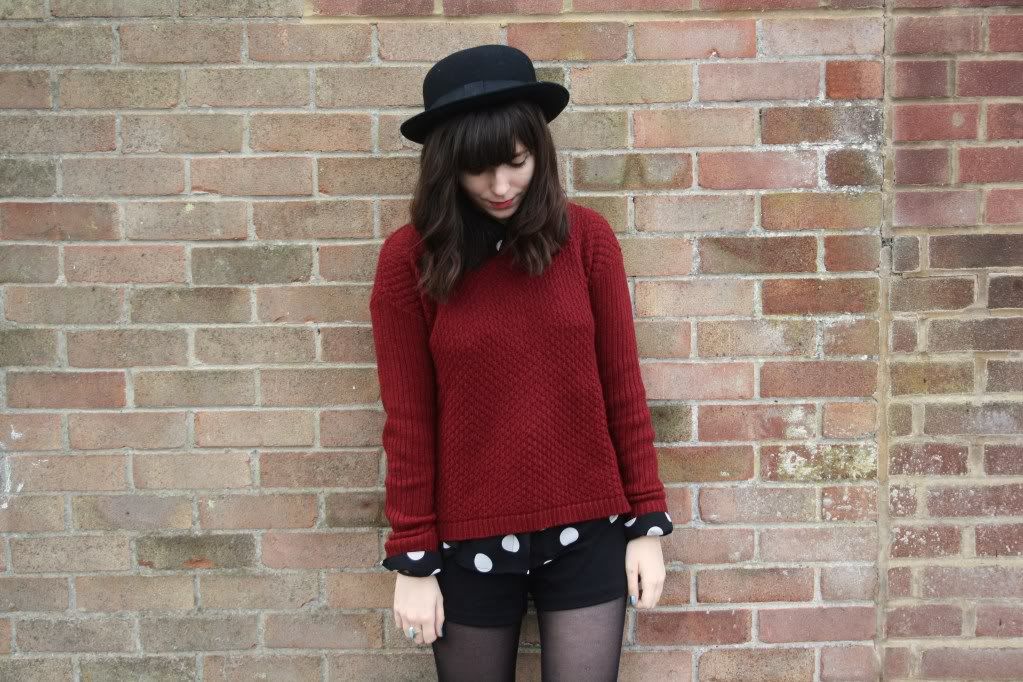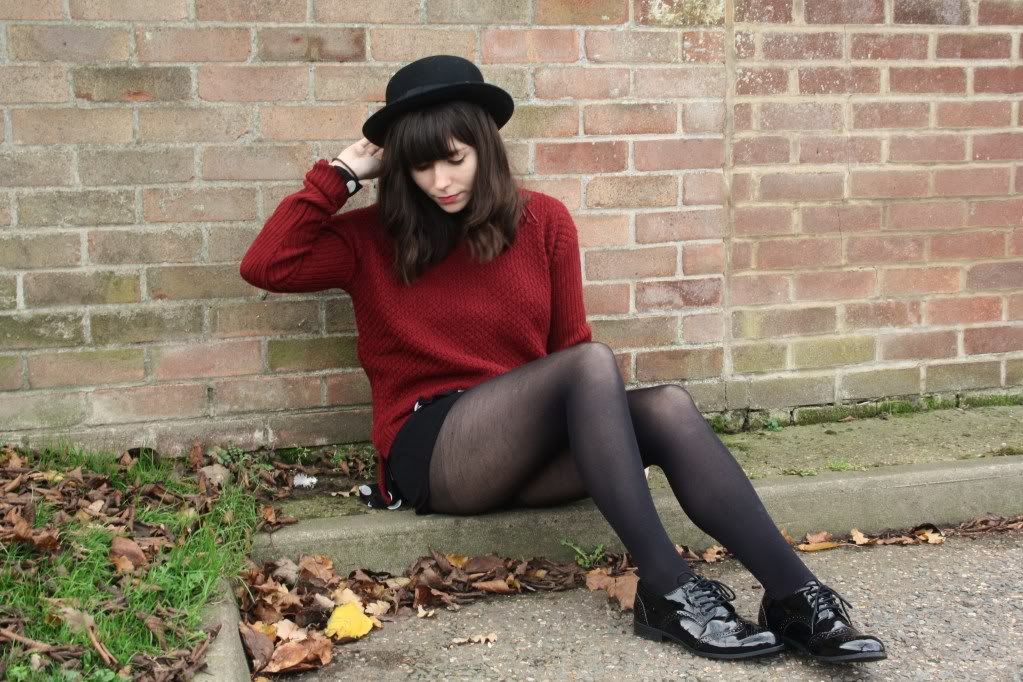 jumper - new look, shirt - minkpink, shorts - f21, shoes - h&m
yep, another new jumper. i'm starting to think i might have a problem... they're pretty much all i buy! but, y'know, it's important to keep warm...
also introducing the shiniest of shiny shoes. they are so perfect, and so comfy too. i've always been a flats girl, you may have noticed that even when i do wear a heel it's always a mid-heel, and always a chunky heel. (one of my pet hates is kitten heels, i truly despise them). on a day-to-day basis i'm in flats i'd say 95% of the time. and these are the best addition to my collection!
just noticed i'm looking down in all these photos. i have no idea why.