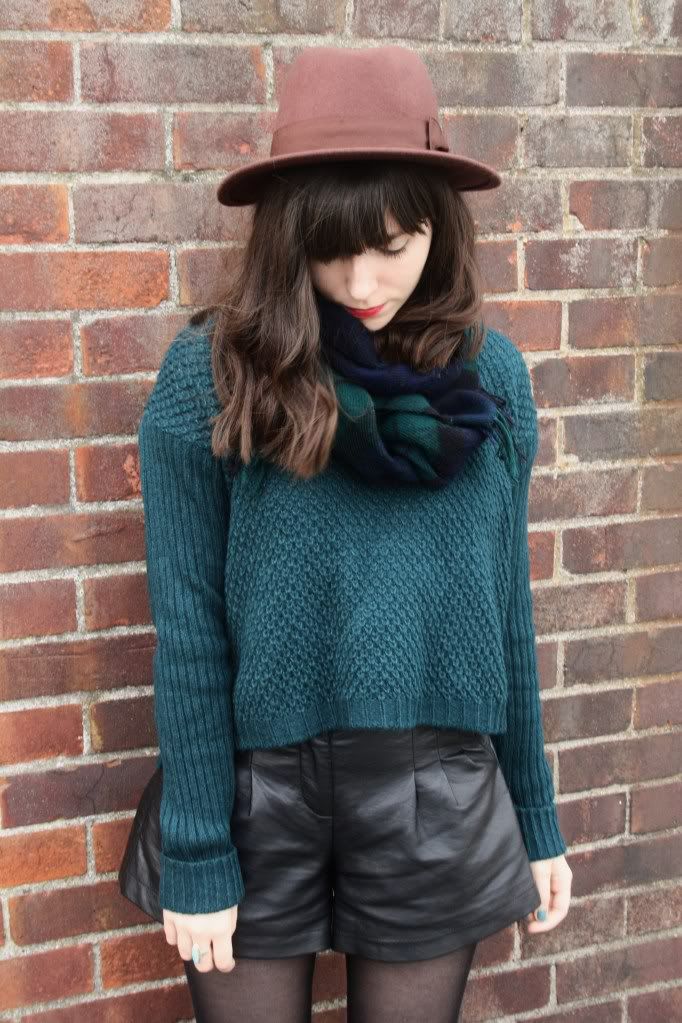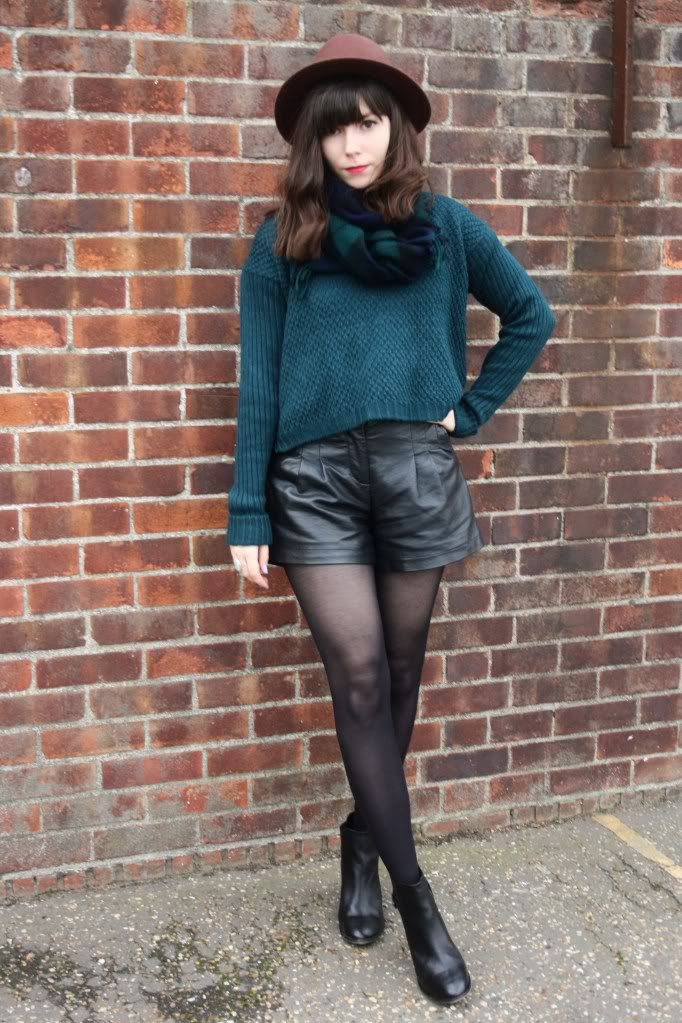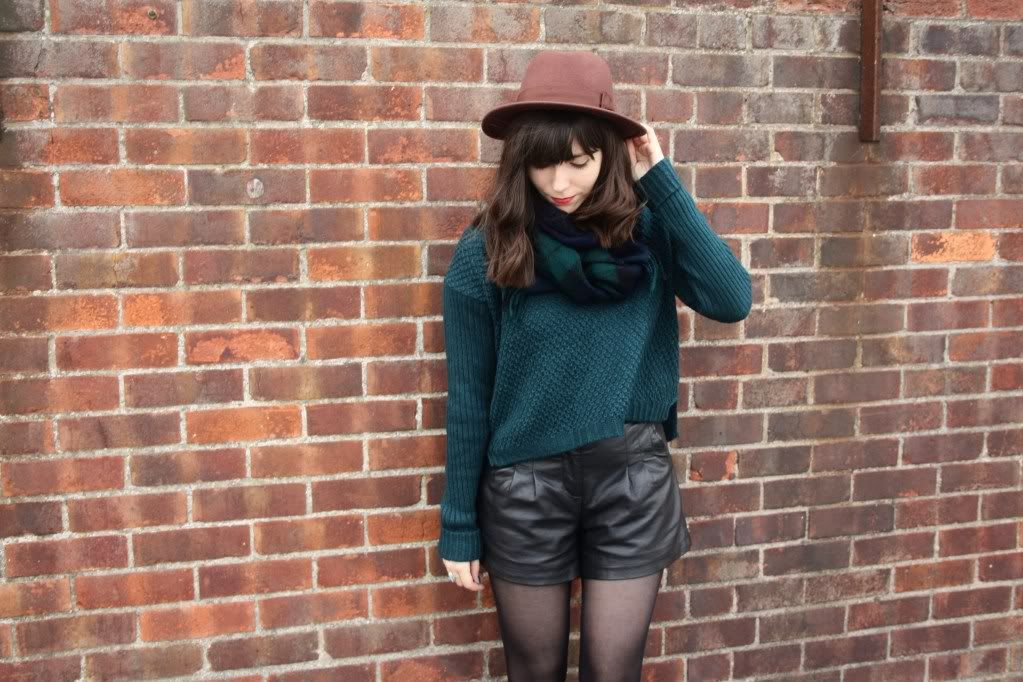 jumper - new look, shorts - topshop (old), hat - h&m, scarf - boyfriends (thrifted)
yes indeed, one more jumper. another excellent new look find, they really are pretty damn good for knitwear at the moment. worn with my leather shorts that i've had for a really long time, they're looking kinda worn and crumpled lately but they are so comfortable, and as you know, i love leather everything in terms of bottom-halves.
i stole my boyfs scarf and turned it into a snood. i swear i couldn't survive winter without snoods.