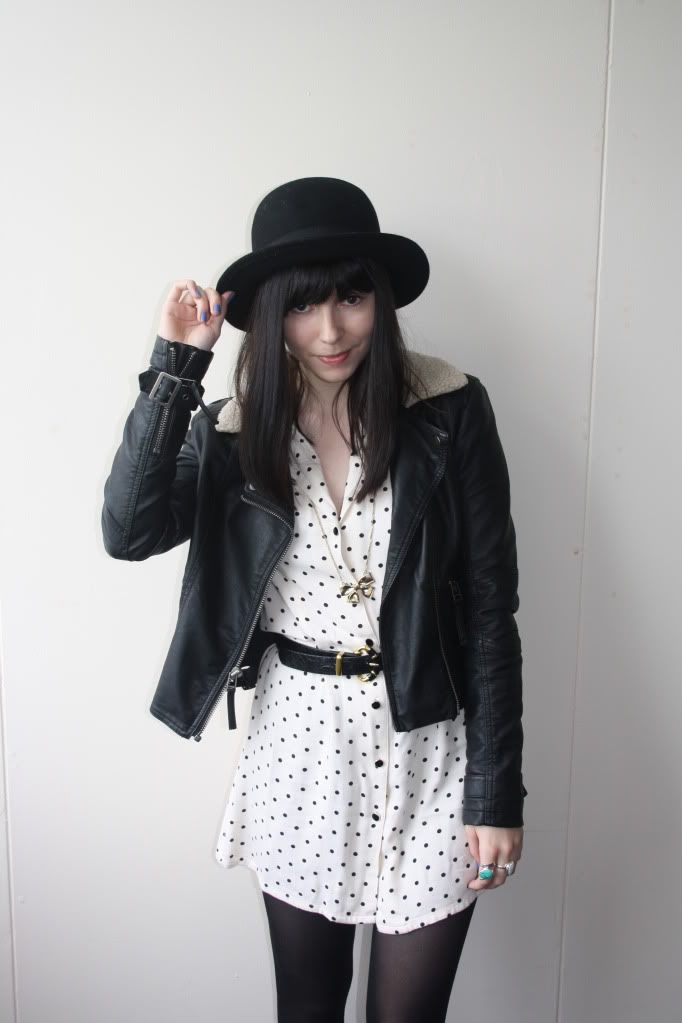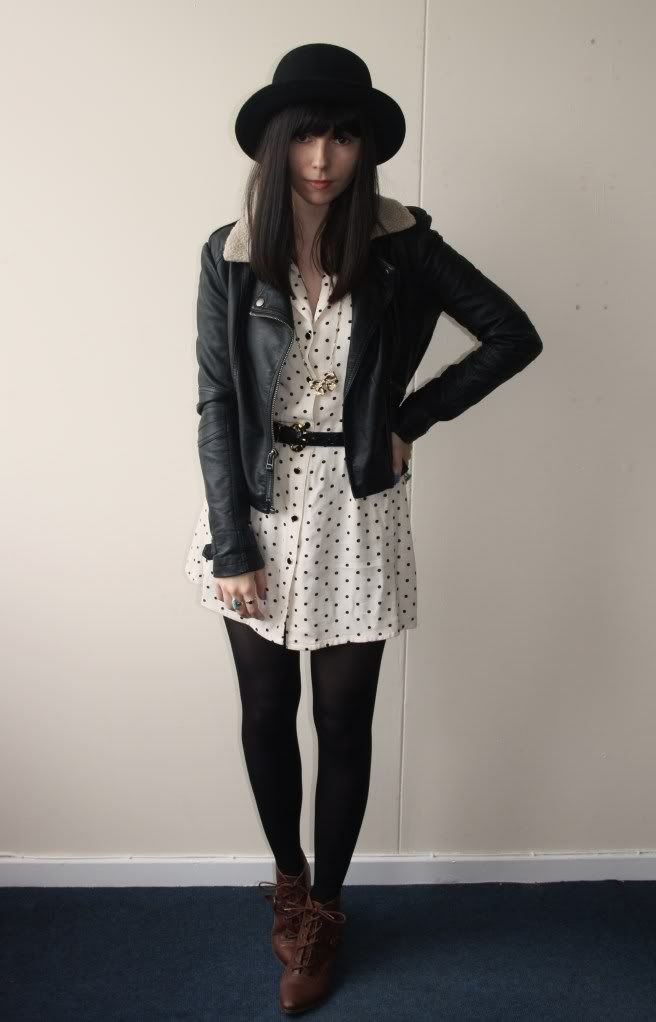 as soon as i saw this hat i knew i had to have it. i'd been searching for so long for a bowler hat, and while this one is slighty bigger than the h&m ones i'd seen on other blogs, i still love it. it makes every outfit twice as interesting. i've become such a hat person lately.
i felt really good in this outfit, if i could dress like this every day i'd be happy. this is without a doubt my favourite dress ever. i've worn it in previous posts as a top and also wore it out once as a jacket. and apologies for over-wearing this jacket, but you will be seeing a lot of it in the future!
i've also been searching everywhere (online, that is) to find a new dress for a work do on friday. i would like something with a peter pan collar (can't get enough of them), but for some reason they're really hard to find. does anybody know of any amazing ones i can find online?
p.s you may notice i've dyed my hair - it's a lot darker than usual, but i'm getting used to it. it was meant to be dark brown (my natural colour) but it's come out black. eek.