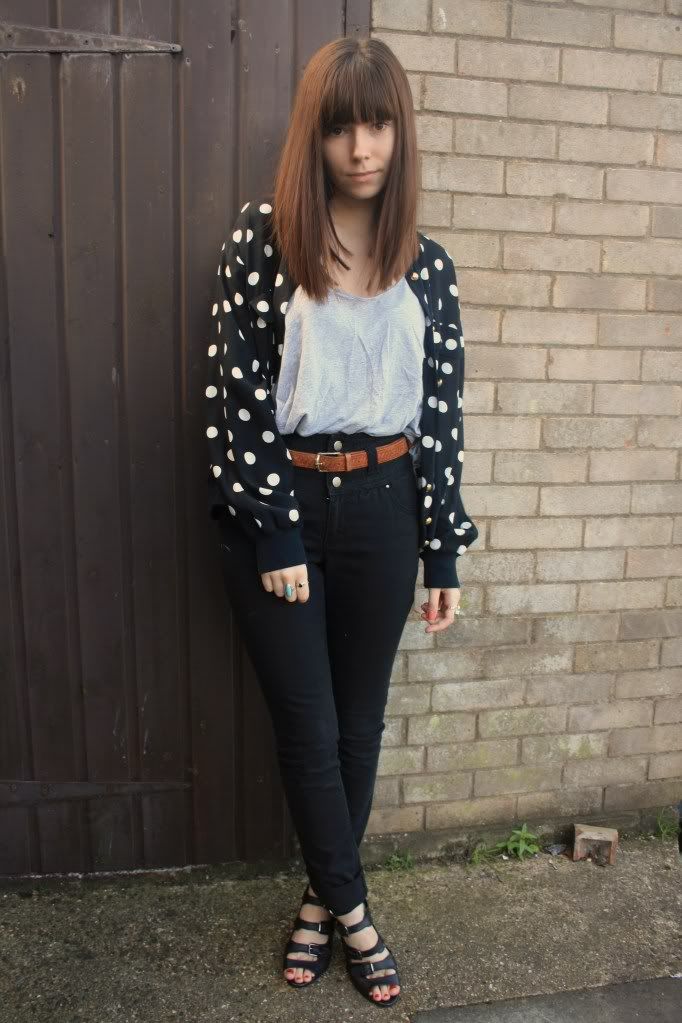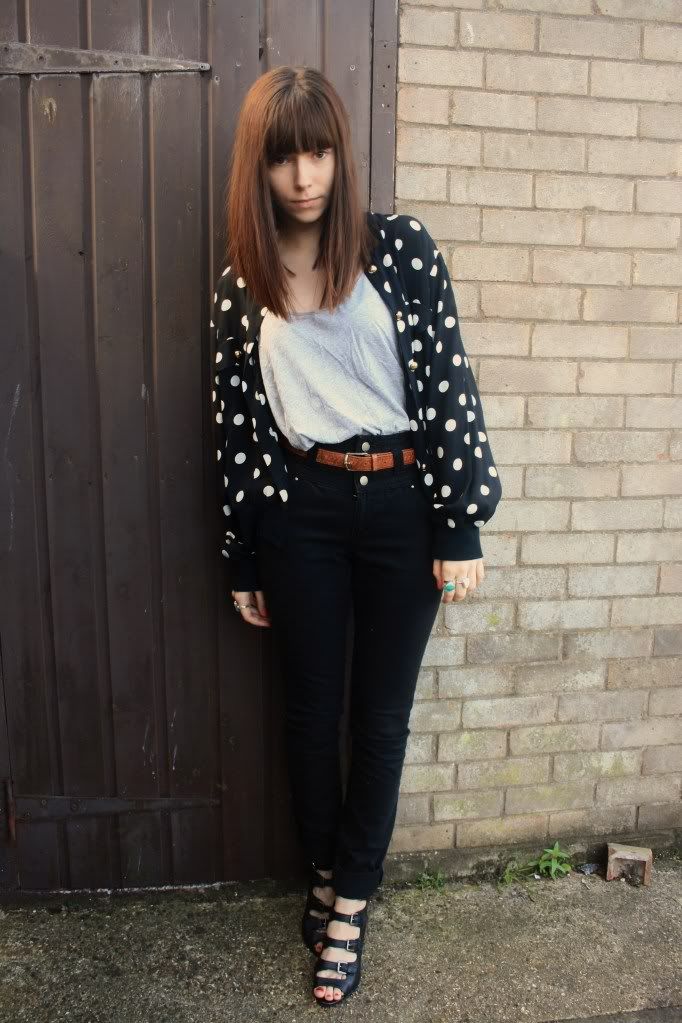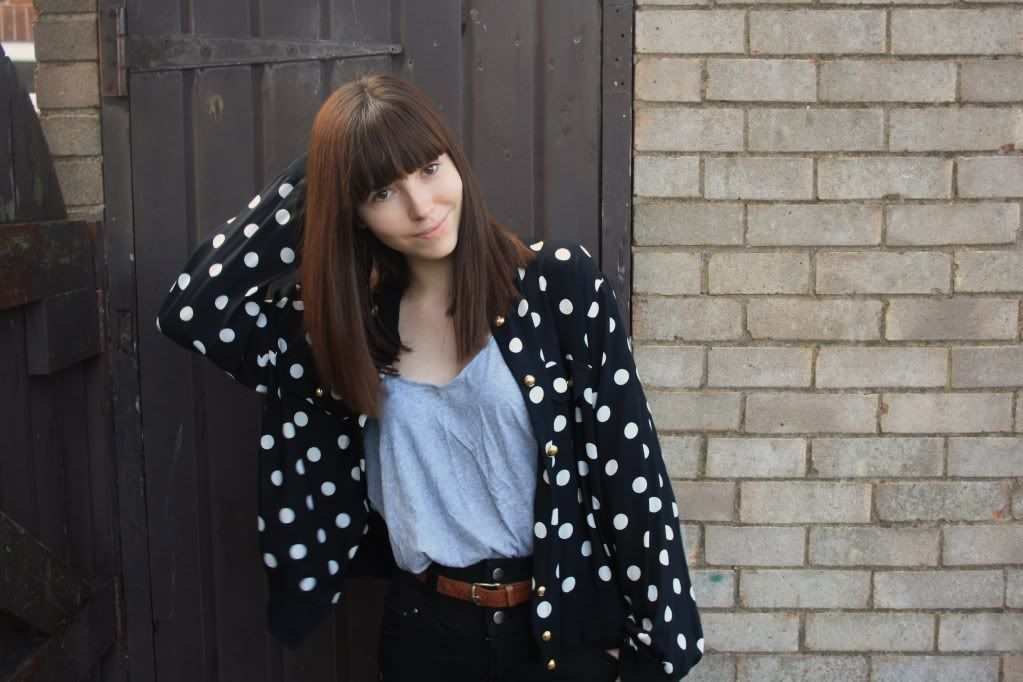 spotty bomber jacket - thrifted, black high-waisted jeans - h&m, buckle wedges - asos
let me introduce you to my best thrift find ever! (though, that's not saying much, i have terrible luck with charity shops, i can never find anything really.) it's so wonderful! it's like brand new, i don't think it's ever been worn. it has round gold buttons that really give it an edge. i don't wear it as often as i'd like though as it's hard to find things to pair with it!
also, apologies for having a very creased top! i know that's a big fashion faux-pas but sometimes these things happen.
also hellloooo to all my new followers! and another big thank you to everyone who reads or comments on my blog, it means the world to me you guys.