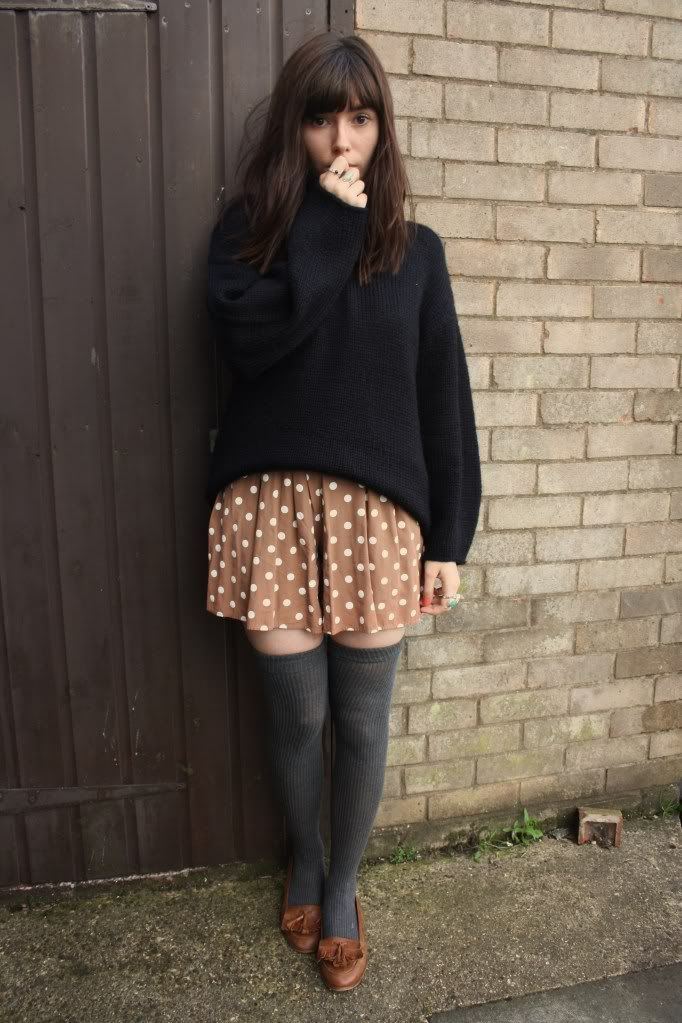 big black jumper, loafers - topshop, playsuit (worn underneath) - vintage

first off, sorry for only posting 1 or 2 photos in my posts lately, i just can't seem to get any more than that which look decent enough to post! i truly take an awful photo, and sometimes even the ones i post aren't up to scratch, really. my face hates the camera.
yes, it is this jumpers second appearance in as many posts, but it's so comfortable it's unreal. and i wanted something to layer over this playsuit rather than wearing a cardigan. it was far too long though (leaving only about an inch of playsuit left at the bottom) so i had to improvise and sort of roll it up a bit. also trying out knee-highs again. i just can't seem to get on with them, they're always super tight around my thighs (though this is probably due more to thigh size than the socks) and i always feel like a schoolgirl. going to persevere though and push through this!