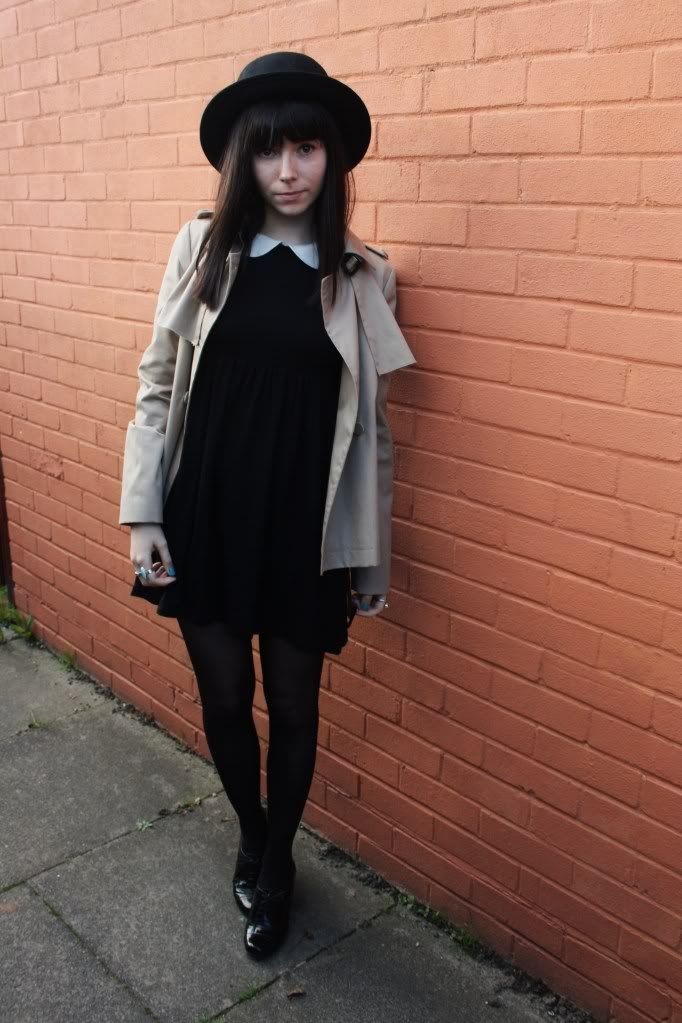 hat - h&m, trench - topshop, dress - asos, shoes - can't remember!
i feel like inspector gadget in this outfit (unintentionally!), with the mac, bowler hat and shiny shoes. this dress is actually the one i bought after asking for your suggestions on peter-pan collar dresses, so thank you to one of my kind readers who pointed me in the direction of this one! the price really surprised me. it's so plain but the collar really gives it an edge, and i really love it.
and yes, it's
that
hat again...!
the other day, i got to thinking, how nobody i know is really into clothes/blogging the way i am. i know very few people with what i would call 'good style'. how many of my readers live in/near to norwich, uk? it would be great to meet a few of you so i could actually have someone to talk to about all this blogging and fashion stuff!