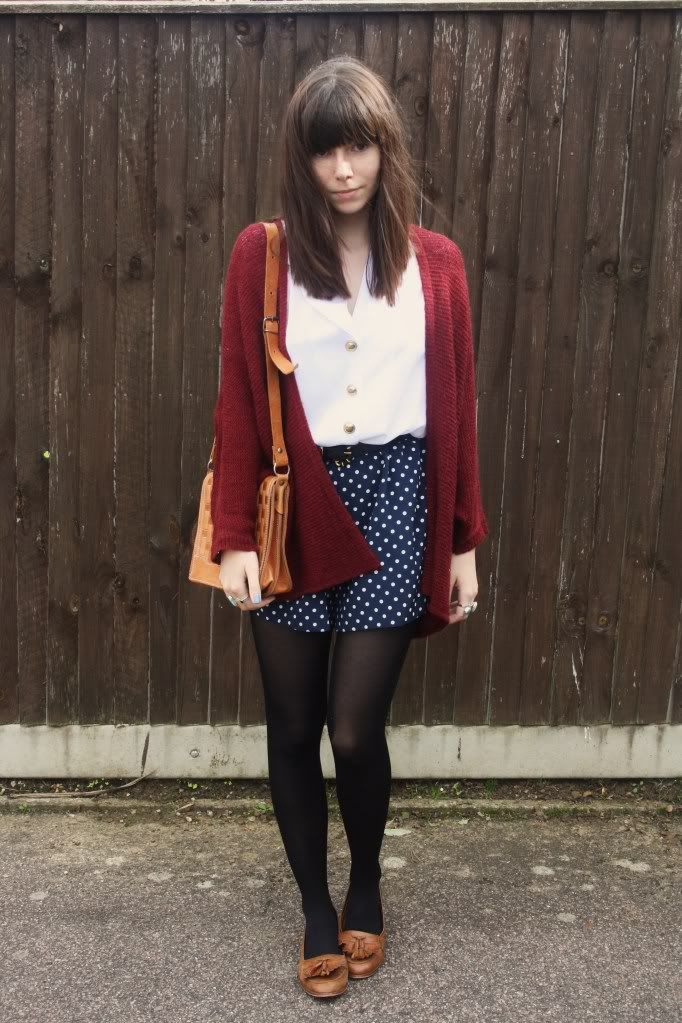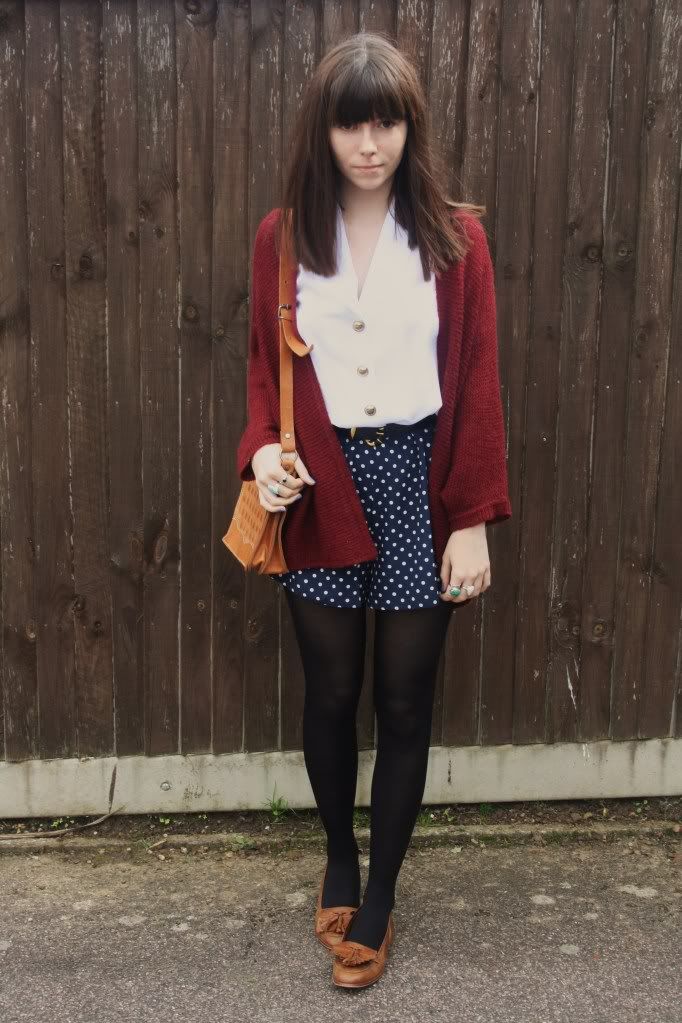 cardigan, loafers - topshop, playsuit - UO
i love this playsuit for two reasons. one, it's generally just so pretty! and two, it looks like it's two seperate things! if i get bored of this playsuit, i can put some shorts or a skirt over the bottom half and it'll be like a whole new outfit!
before choosing this outfit, i was sitting and staring into my wardrobe for at least 20 minutes and getting really depressed as i couldn't seem to pick out a single thing i wanted to wear. i mean; i had some things i could have worn, but it was one of those days where i hated all my clothes and i got very fed up. then out of nowhere this cardigan and the playsuit jumped out at me and i couldn't believe i hadn't worn them together sooner.
p.s, sorry for the poor picture quality, i have no idea what happened there.