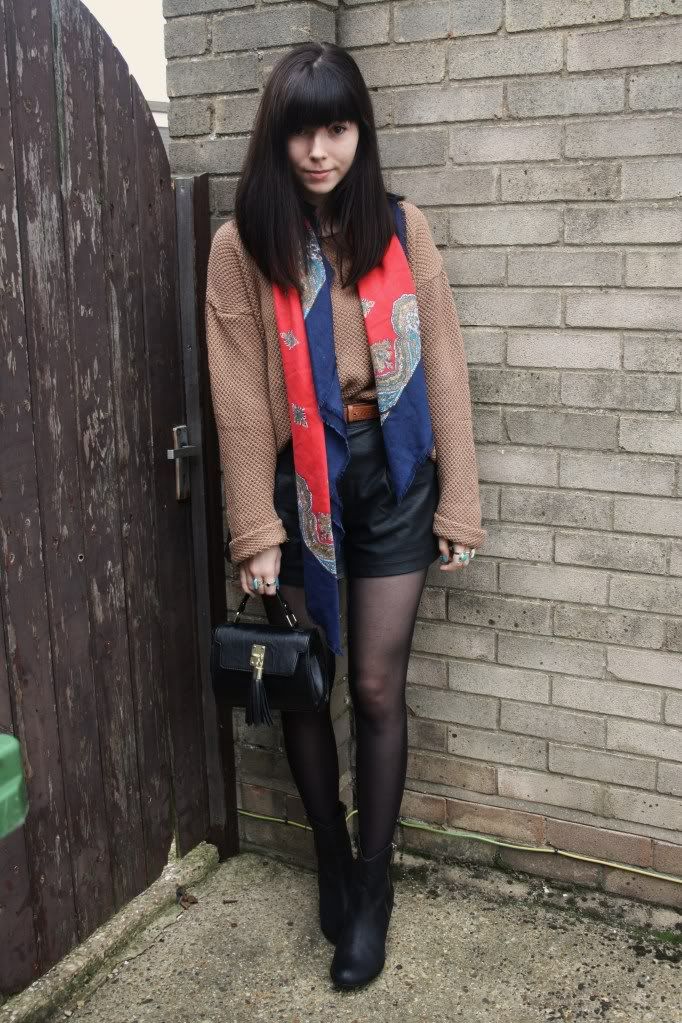 i have to say, this is probably one of my most favourite outfits i've worn in ages. i felt very swedish in it! this is the kind of look i come across a lot on swedish blogs/lookbookers. that's most definitely a good thing though.
this is a very comfortable outfit, too. the bonus with these leather shorts is they dont crease, which for someone like me who enjoys sitting and being a slob sometimes, is a good thing. without the scarf the outfit would have been very simple, so i added it to make the outfit a bit different.
as for the boots, i'd seen them on asos.com before and loved them, but at £55 they were a bit too expensive. then, the other day, i saw them in the sale for just £16! i ordered them straight away. they also do them in brown but i thought the black would go with more stuff, and i was right - i've already worn them without at least 2 other outfits so far in the space of a couple days!