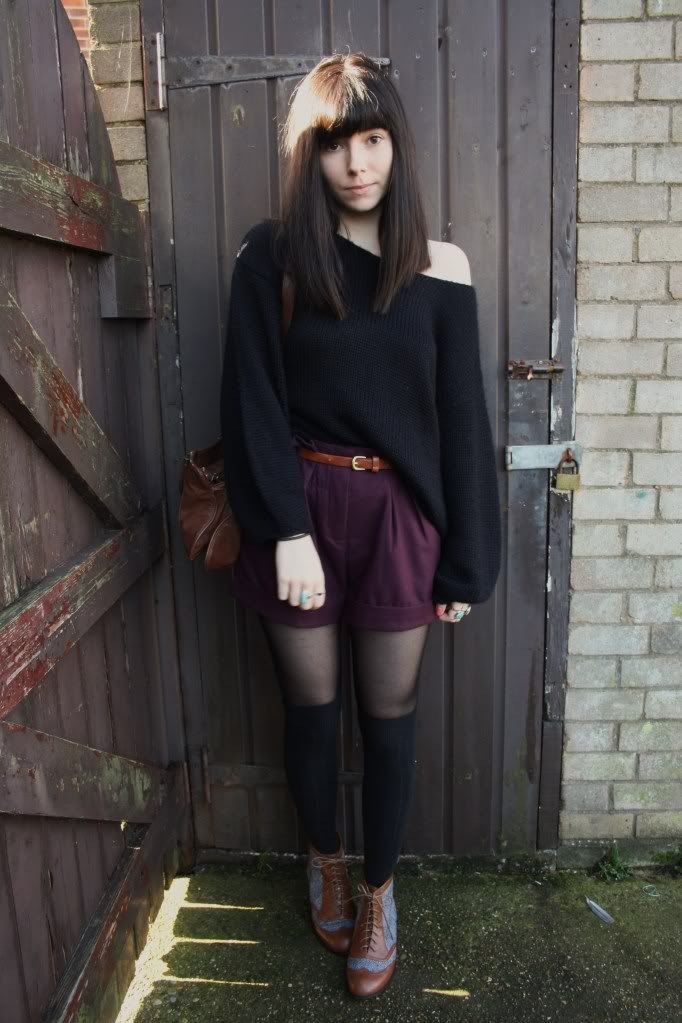 big huge massive jumper - topshop, shorts and tweed boots - asos
i can't seem to stop wearing this jumper. it's so comfortable, and the more i wear it the more worn-in and cosy it gets, it's a vicious cycle. plus it goes awesomely with things like these new shorts. asos have them in about 5 colours, and these were actually supposed to be burgundy, which these are definitely not, but i love the colour all the same and i'll be wearing these a lot.
i ordered these boots at the same time, as i was in need of a new pair of boots that i can wear to death. these fit the bill perfectly. they're tweed, which is something i thought i'd never wear, but they are great.