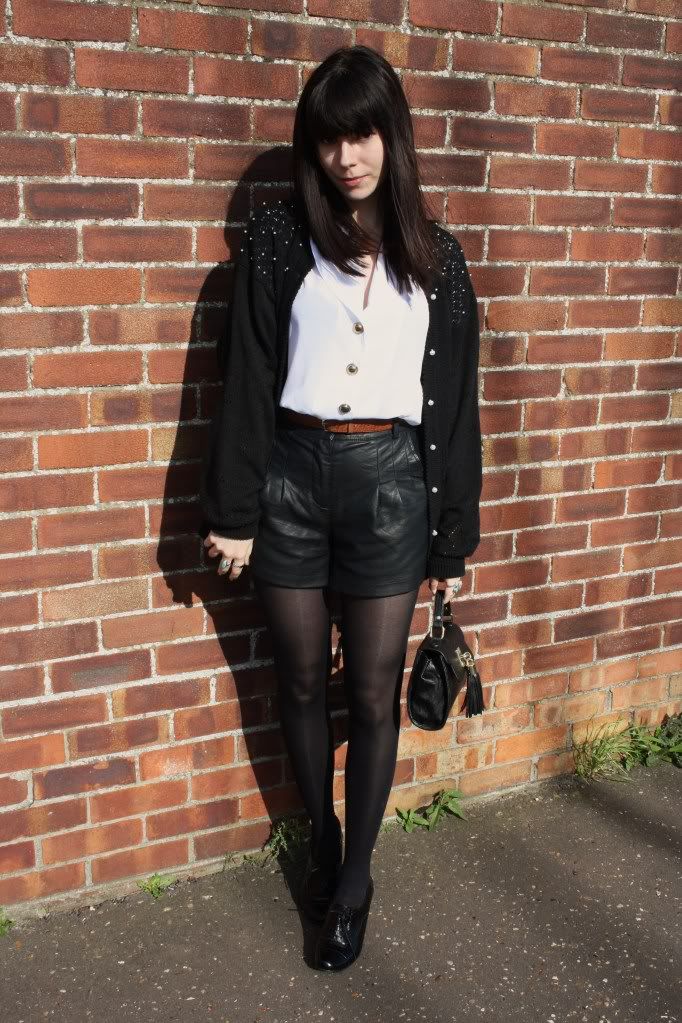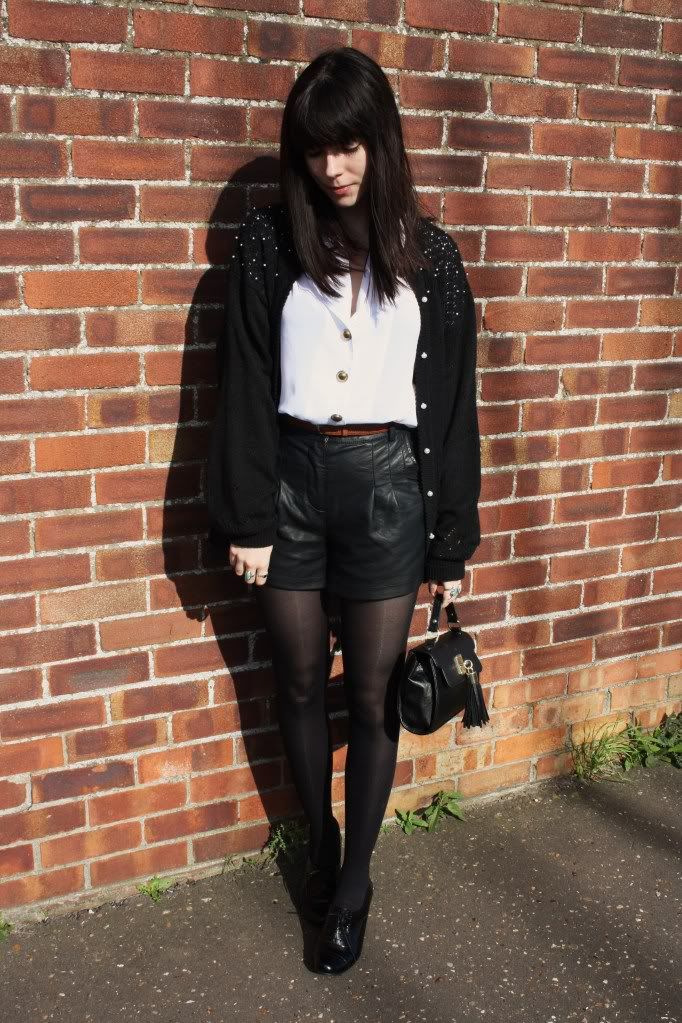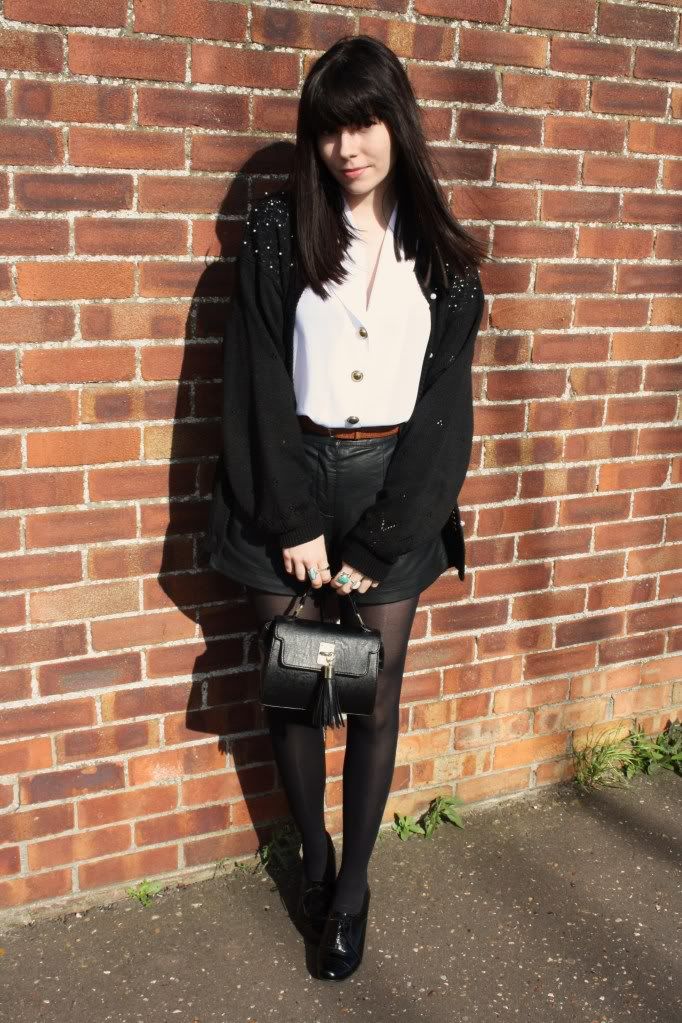 cardigan - thrifted, blouse - top part of a playsuit, leather shorts - topshop
very black and white! even my hair looks especially black here. the thing i like most with this outfit is how the wooly cardigan contrasts with the leather on the shorts. this is a very comfortable outfit to wear, too.
i'm carrying this little bag everywhere with me lately. i usually carry a big bag with lots in for every possible eventuality, but i've managed to stuff so much stuff in here. i'm not one of those people who changes bags for different events, i will use the same bag non-stop for months, mostly because swapping all my various crap from one bag to another is very tiresome.