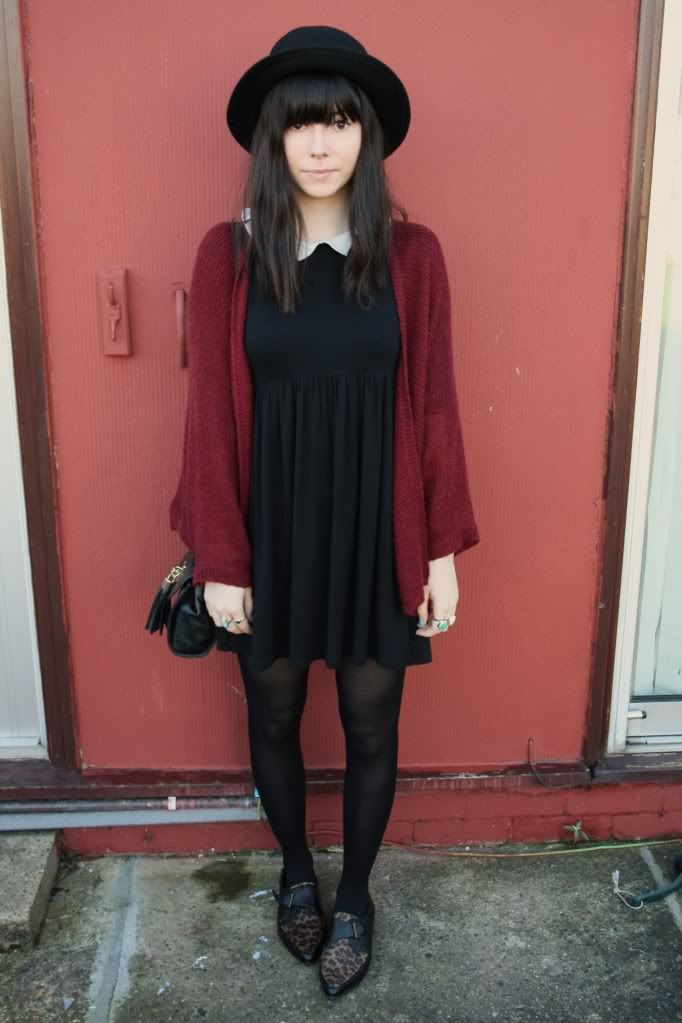 dress - asos, cardigan - topshop, hat - h&m, shoes - office
i pondered for ages whether to get these shoes. i really like them, but i'm not sure they're very 'me' .. and when i don't think something is very 'me' i can take hours to decide whether to get it. in the end i went for it (the fact they were 50% off had nothing to do with it of course...), and i'm glad i did. sooo pointy. still not sure i can pull off leopard though.
i was in a good mood this day because my hair was being good for once. it never goes naturally wavy like this, but for some reason this time it did. haven't managed to get it to do it since. sigh, being a girl is tough.
and another outing for this dress, which i really love. i love how the collar goes all the way around the neck so you can wear it flopped over things.
also apologies for my inane paleness here, the winter cold combined with the retarded flash on my camera means im going to look pretty damn ghostly in the coming months.