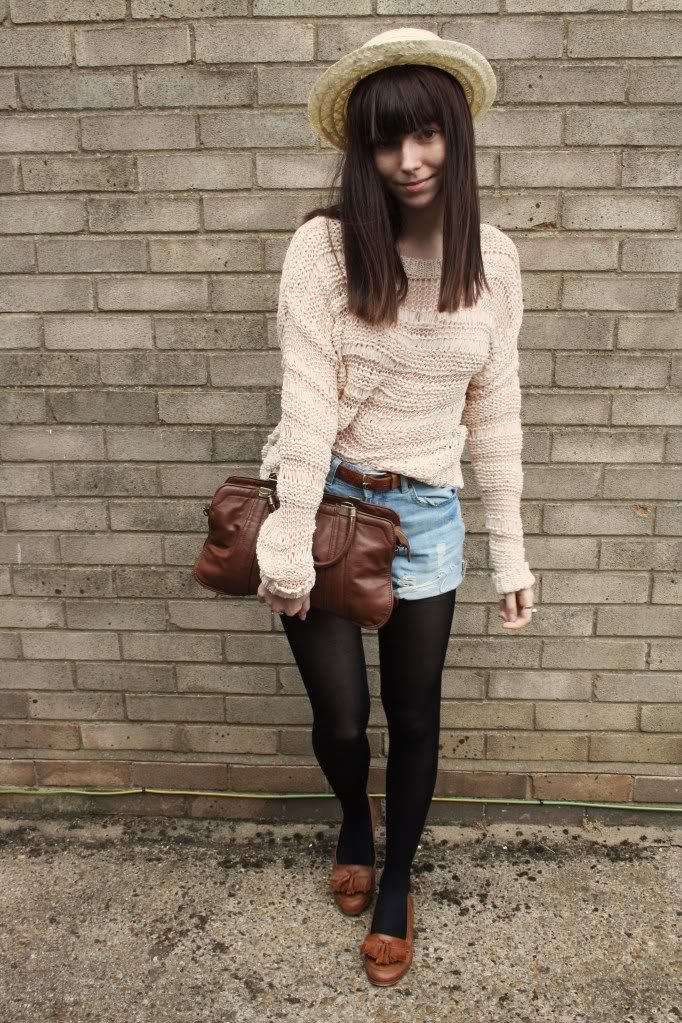 jumper - topshop, hat - norwich market, shorts - h&m/DIY
i really love this jumper! i've had it a while but only worn it a few times; i think i imagine it's more see-through than it actually is, because looking at these pictures you can't see through it at all! i think i'll definitely have to wear it out more, it's great for summer because of said holes, it gives you enough ventilation to keep you cool on hot days even though it's a jumper! i've been drawn to slightly see-through clothing lately and have my eye on a crochet dress. i'm just sussing out whether i'll be able to pull it off or not though.
i don't really like to consider myself too samey-samey like the average girl you see about in town, i like to mix and match things from different shops/stalls, but.. topshop have some really great dresses and tops in at the moment.. when filling up my imaginery basket online (only to empty it lately.. does anyone else do this), the contents came to about £500! i think i'll have to narrow that down before my next payday. i don't wish to be a one-shop sally.