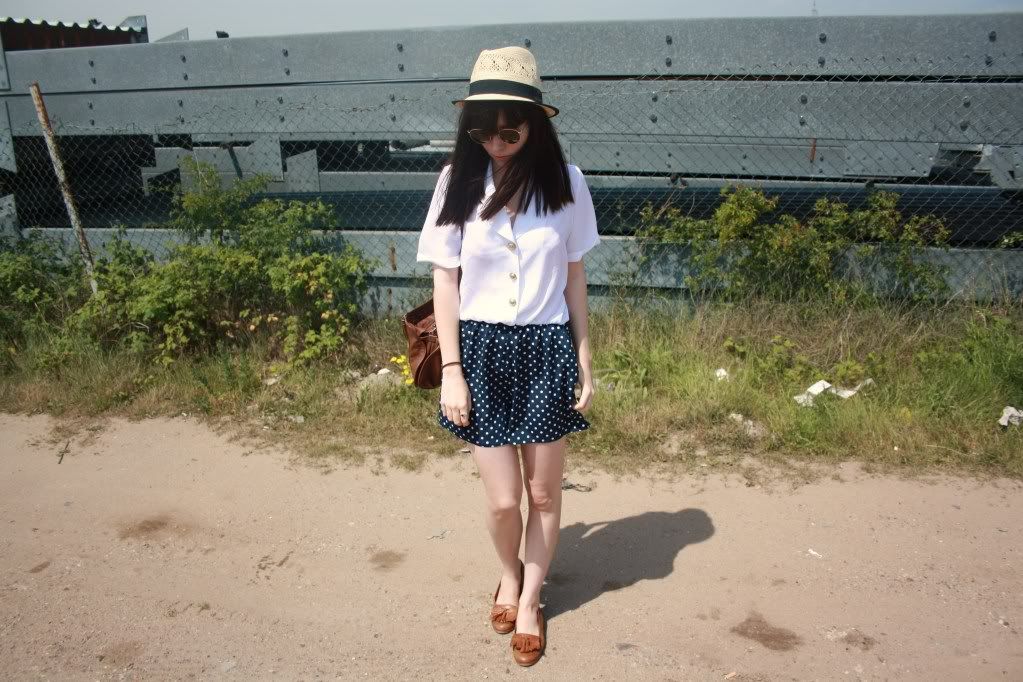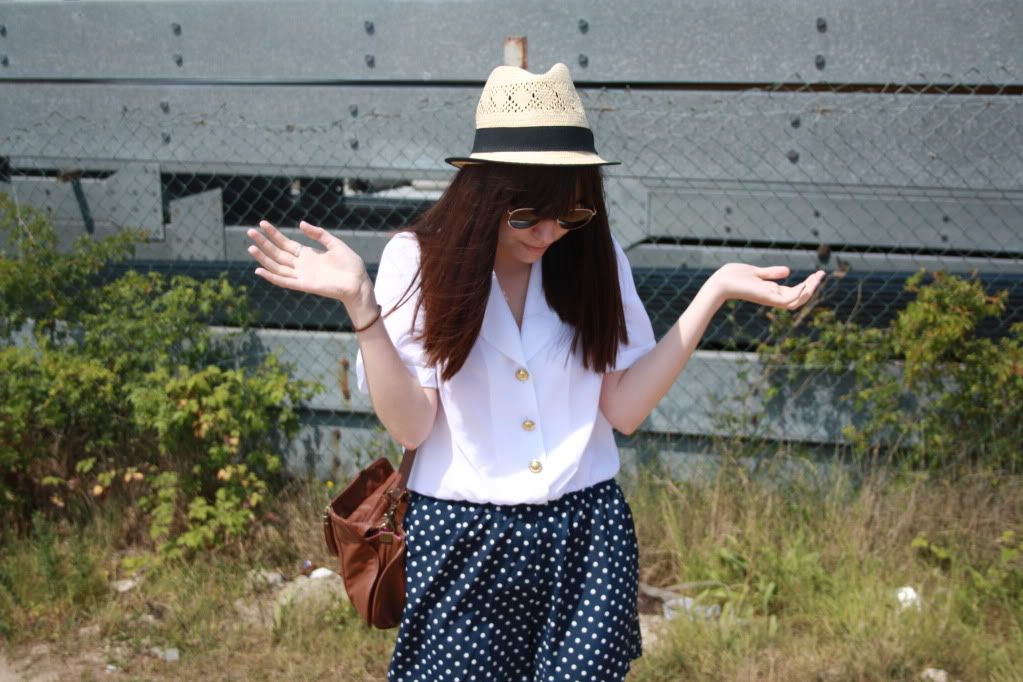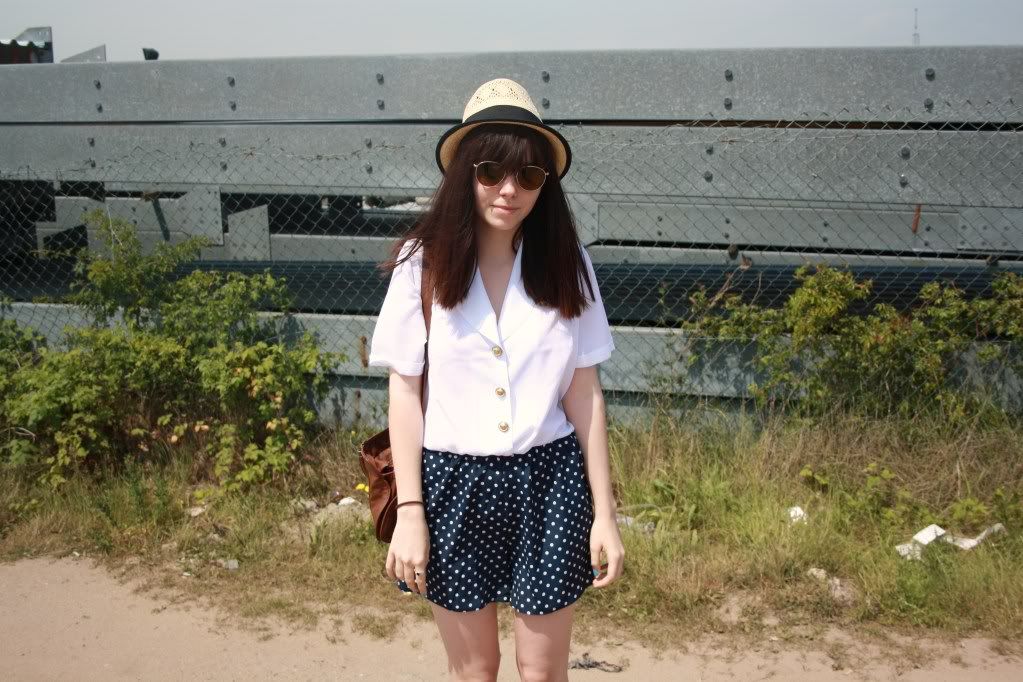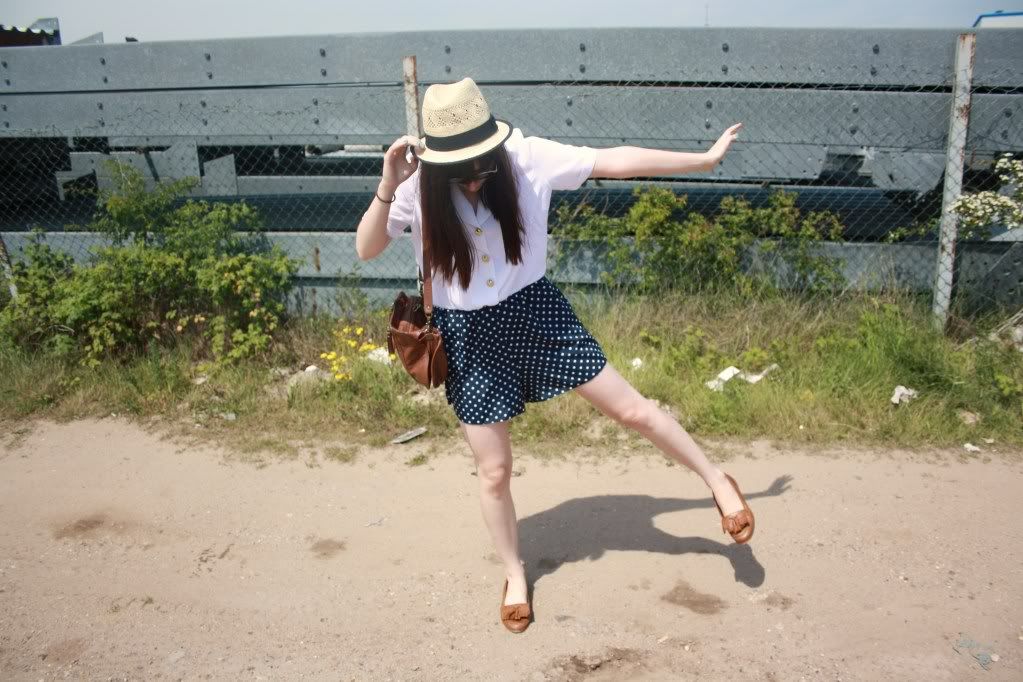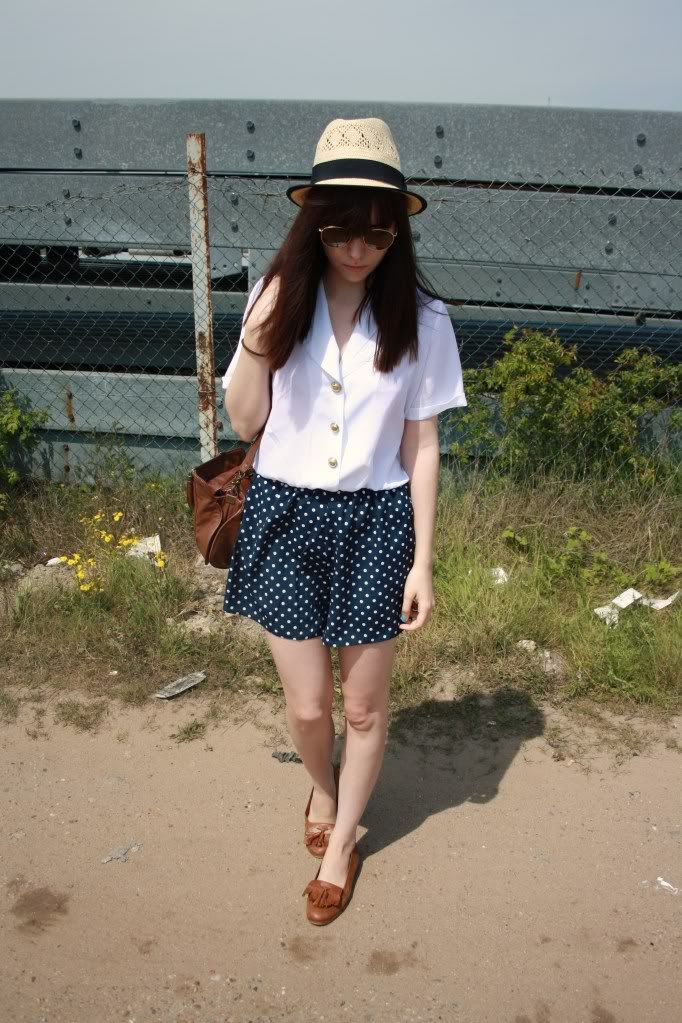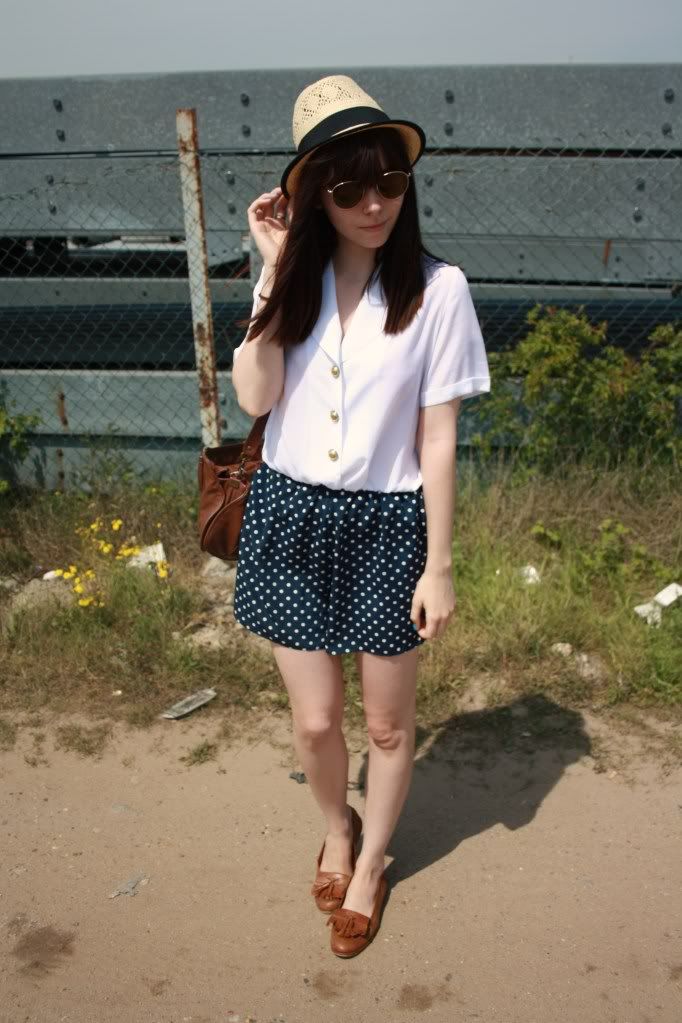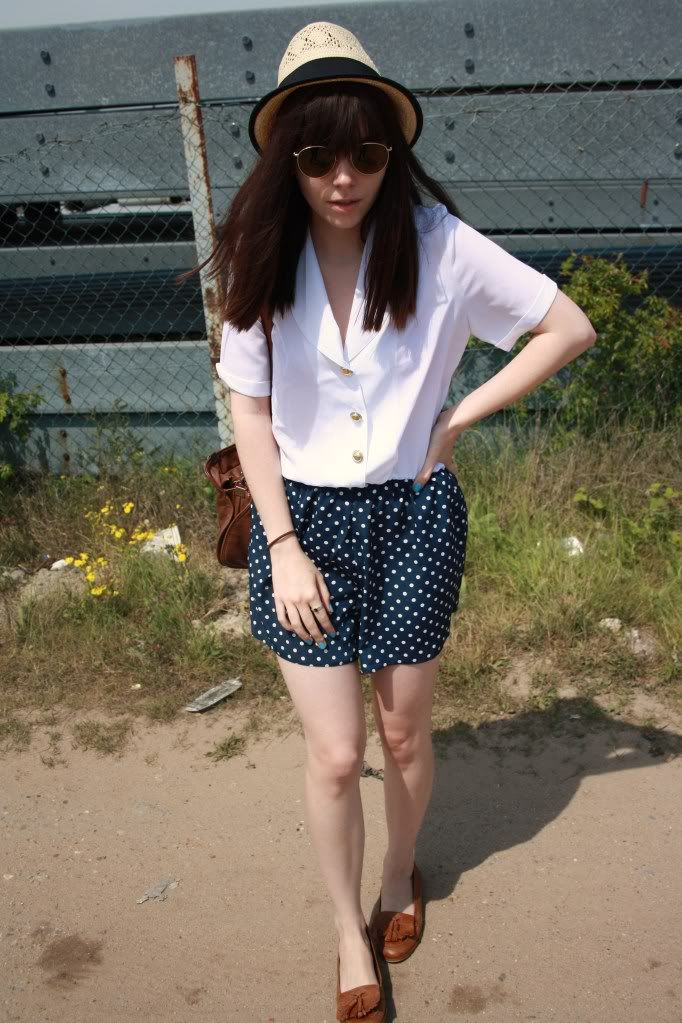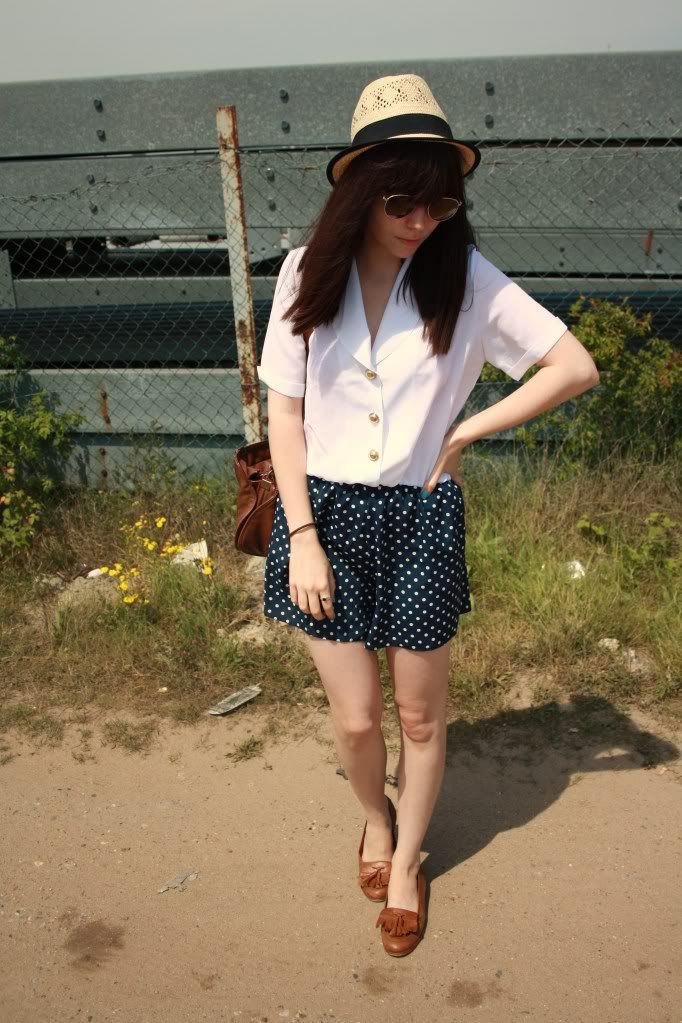 playsuit - UO, hat - h&m, loafers - topshop, round glasses - asos
summer summer summertime. i am in love with this playsuit, it's so comfortable and flow-y, i wish i could seperate it though! as i've been looking for a white blouse like this one for ages. just HAD to add the hat to this ensemble too, not just because it makes every outfit complete but it keeps my head nice and cold too.
without getting too personal here on my blog, i've just split up with my long-term boyfriend, and as he takes all my outfit photos, i decided to buy a tripod so i could attempt it myself. i tried it out this morning but i'm finding it really difficult! so expect upcoming posts to be very wobbly and focused more on the ground than on my clothes.