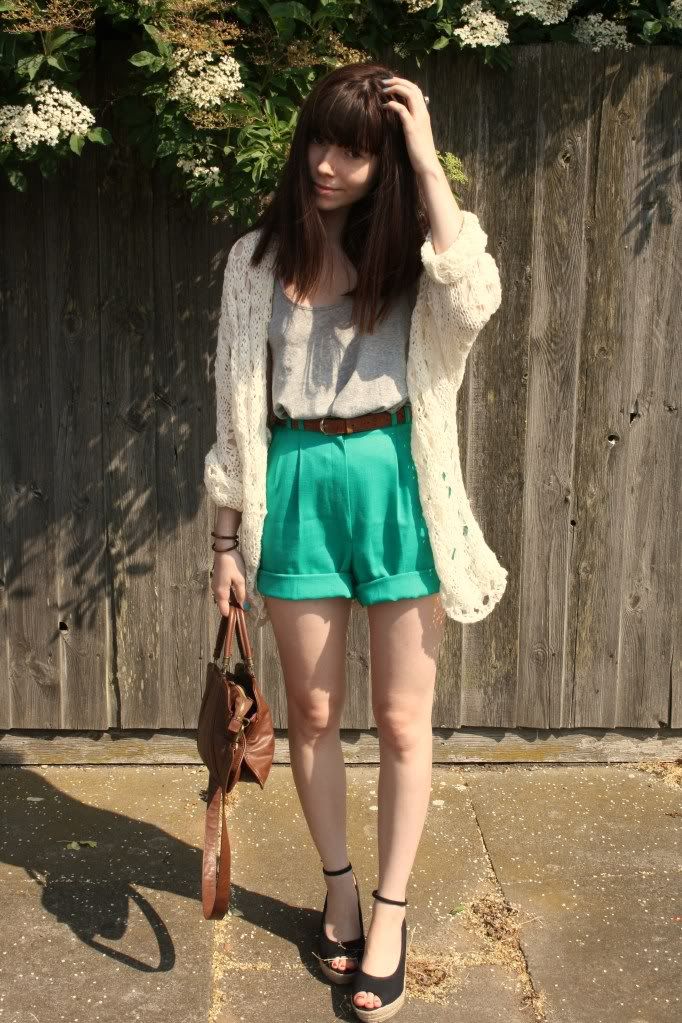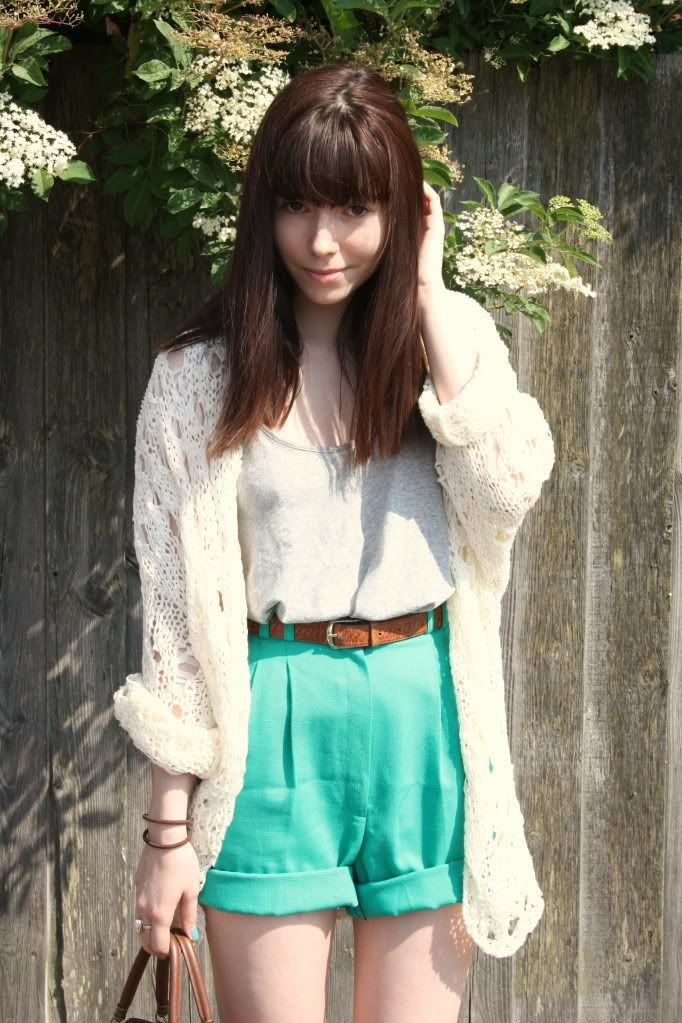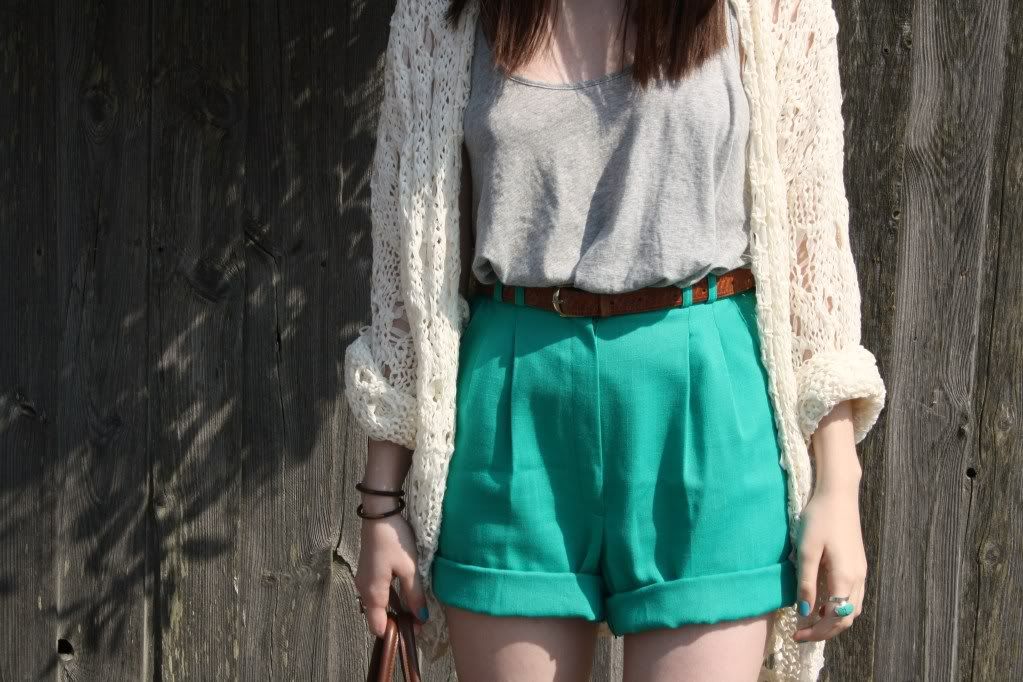 holey cardigan - topshop, shorts - thrifted, rafia wedges - office
i think i'll start by expressing my absolute love for these shorts! i've had them a while now but have barely worn them, and i can't remember why. they're gorgeous - the colour is just ridiculous. and they're just the right amount of high-waistedness, AND have belt loops (a must for me) and they're turn ups. love. actually if i rolled down the turn-ups (currently pinned in place with hair grips) these would probably come down to my knees.
love this cardigan, too. it's very annoying to wear though, the sleeves like to keep falling down and it always slides off my shoulders!
i spent today at the beach, and playing in the woods. i think i'll post a non-outfit centred post next with some nice photos i took.