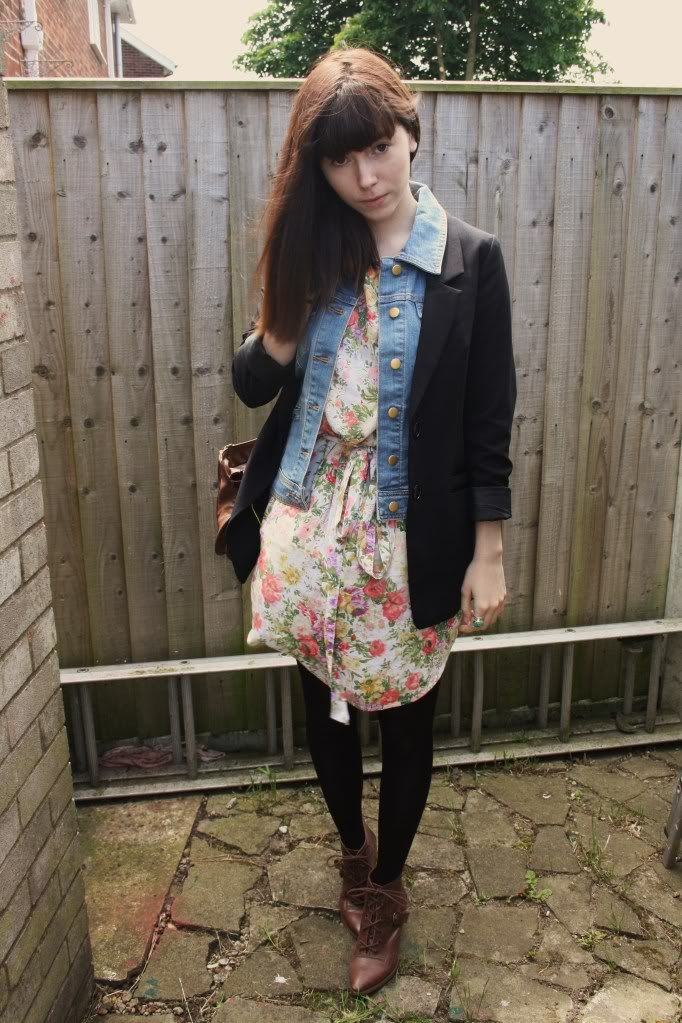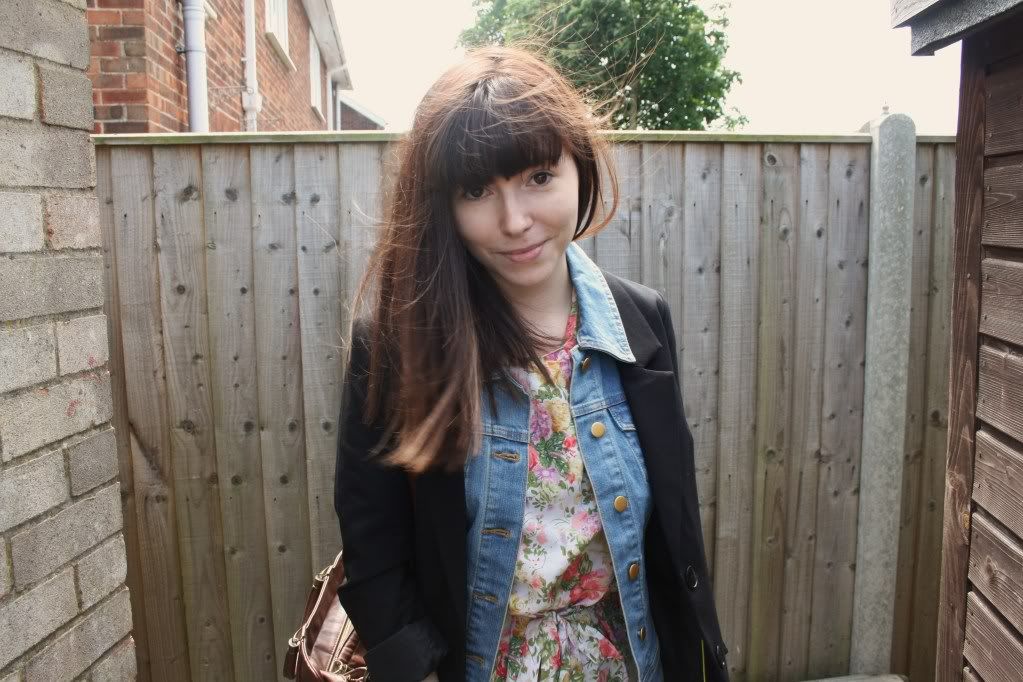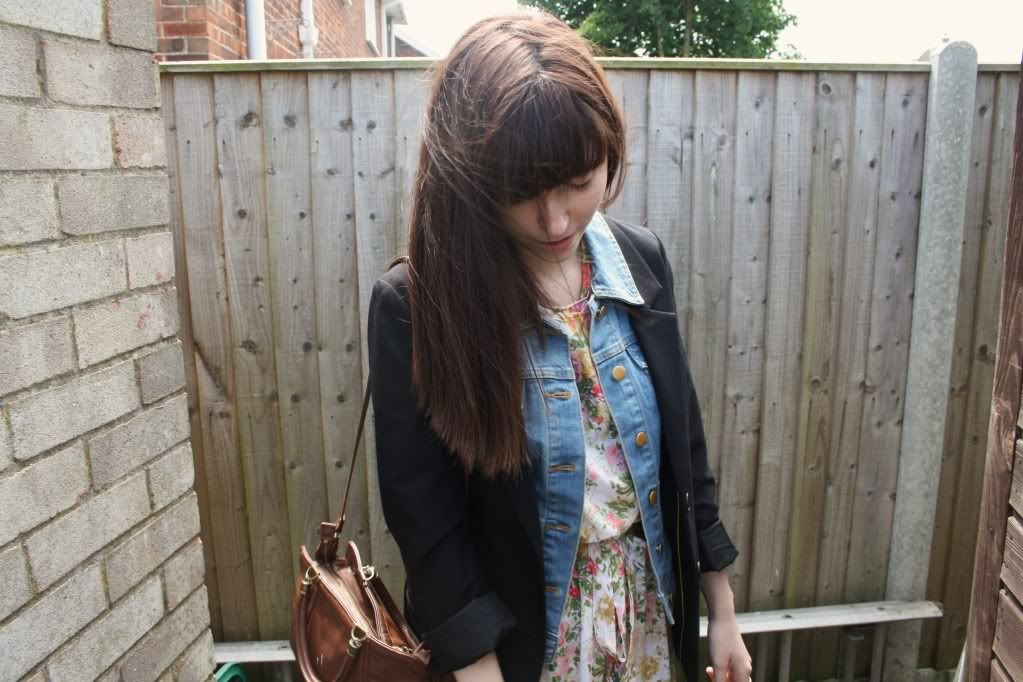 blazer - h&m, dress & shoes - topshop, denim vest - second hand/DIY
i can't believe it's the middle of june and i'm still having to wear layers! i know england is a pretty temperamental country weather-wise, but this is ridiculous, it feels like november! it's making me cranky because i'm desperate to take photos with decent scenery and sunshine.
i like how the denim vest contrasts with the smart blazer. initially i was just going to wear just the blazer, but felt that was a bit dull so added the denim in. love this dress, although the cut is weird.
i'm currently laid up in bed with a cold (another example of the rubbish summer we're having - i shouldn't be getting colds in june), so to pass the time i'm planning a trip to london for my birthday in 3 weeks. despite not living too far from london (2 hours on the train) i've only been a handful of times. however this time me and my boyfriend plan to stay overnight so we can cram as much cheesy touristy adventures in as possible. i'm very excited, i plan to visit plenty of markets this time rather than oxford street, which is where i visited last time i went but was dissappointed by the shops (not to mention the angry shoppers), so markets it is, i hope i can find some great stuff.