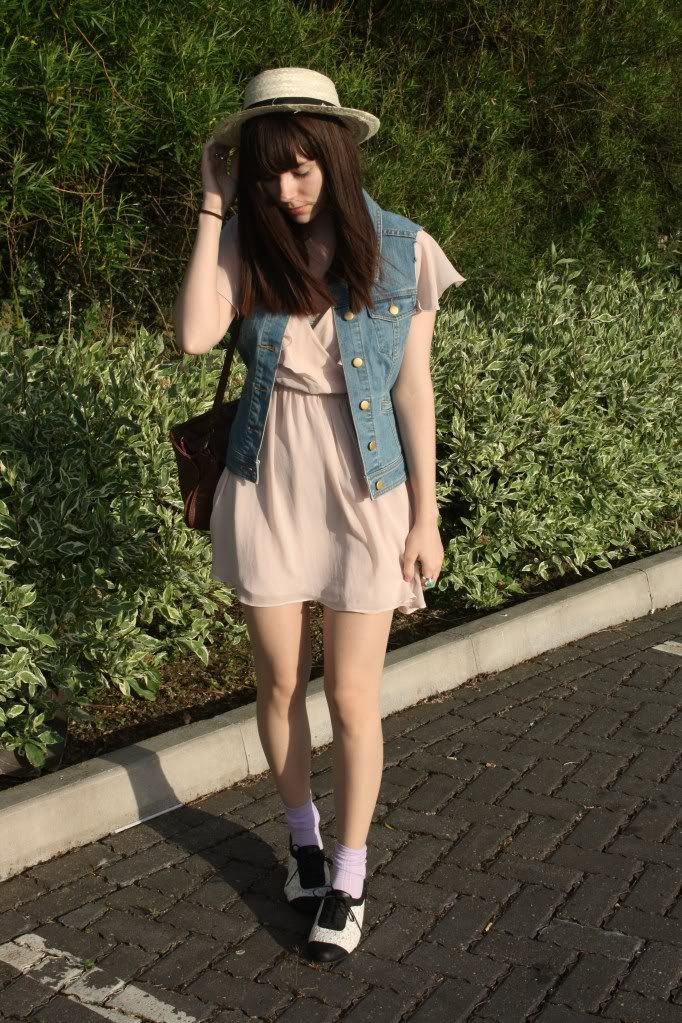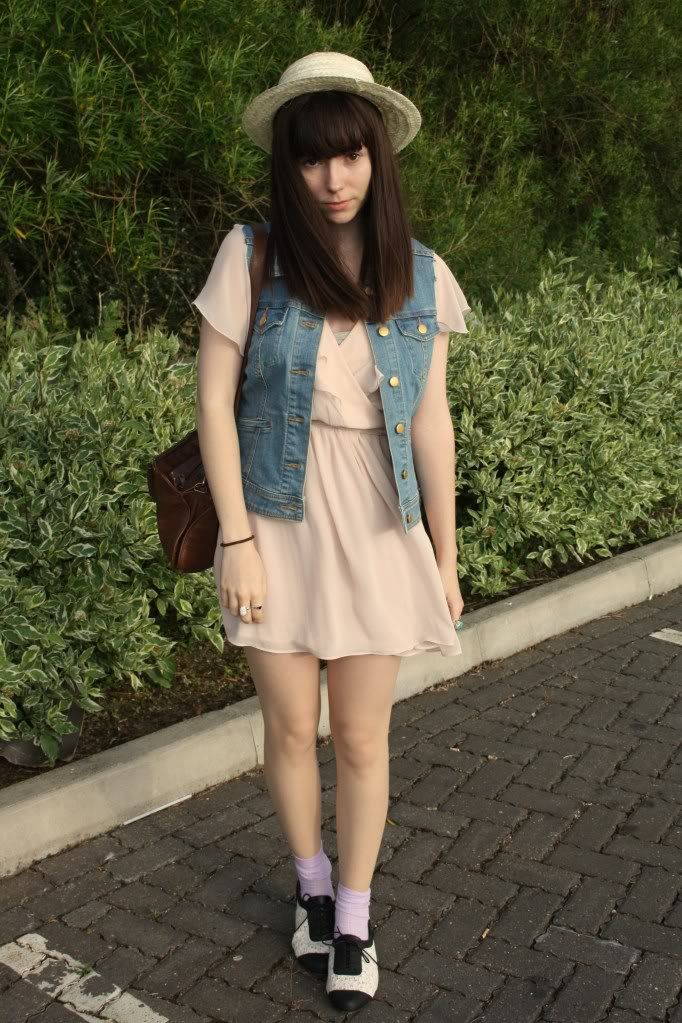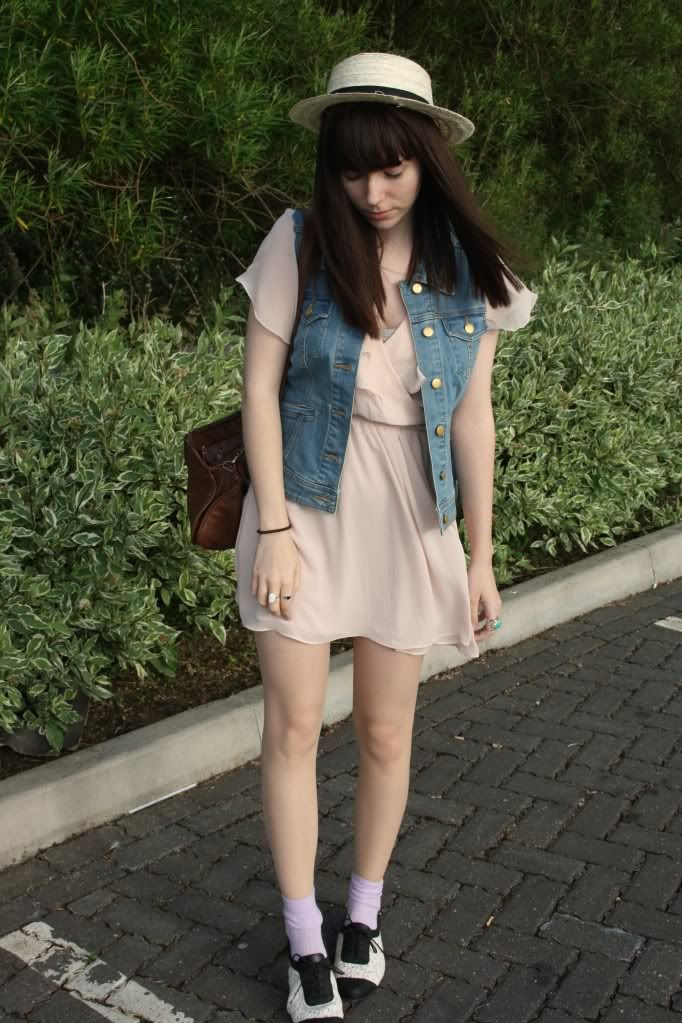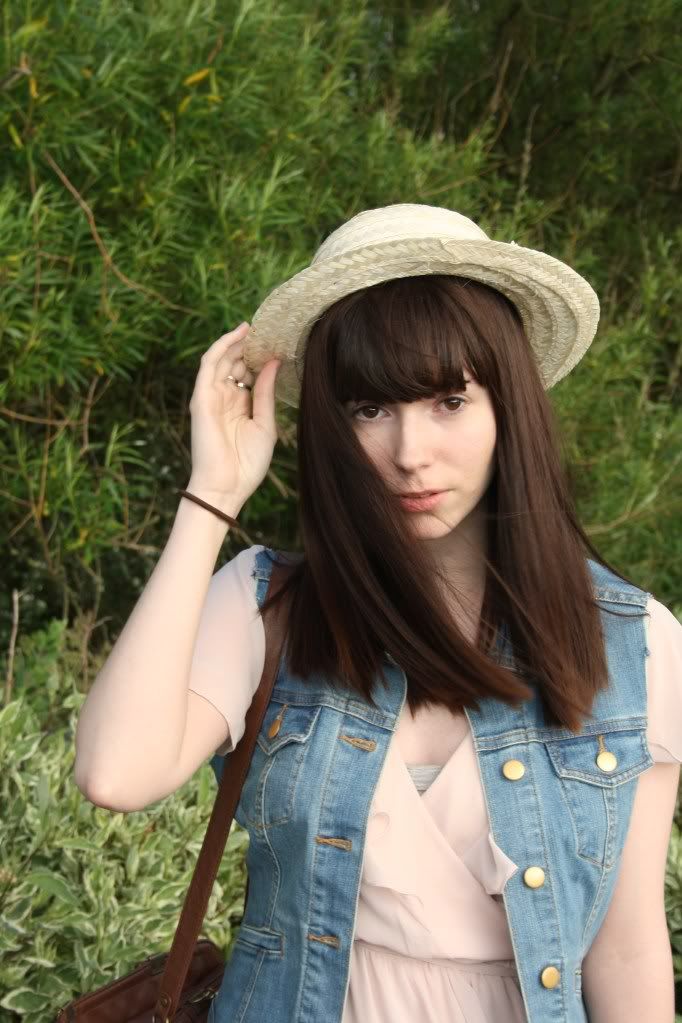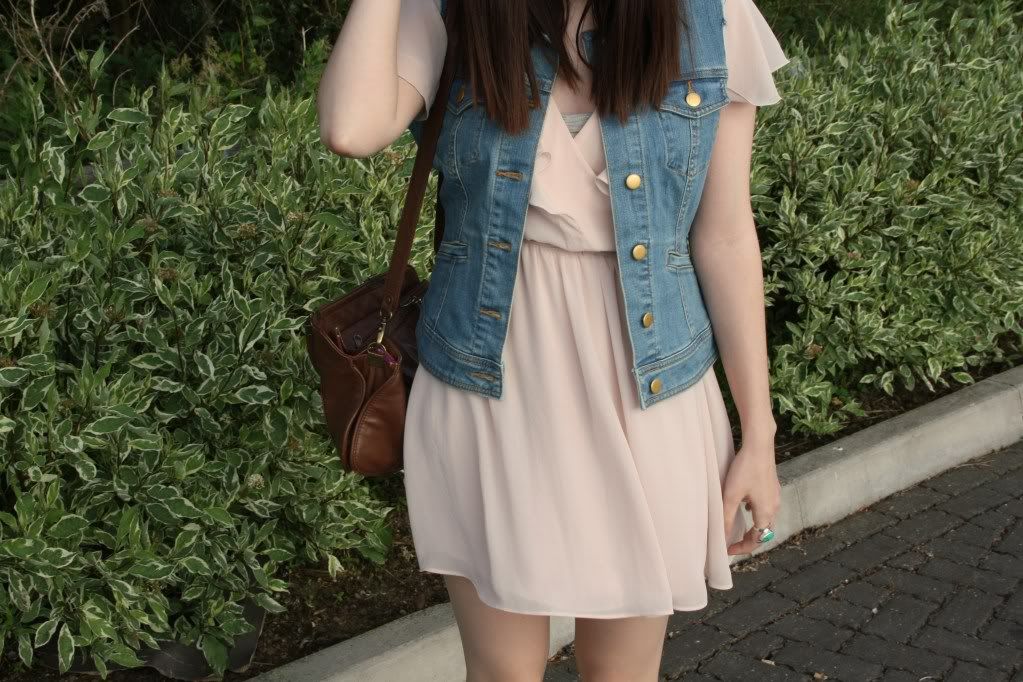 floaty dress - topshop, denim vest - h&m and DIY, shoes - topshop, hat - norwich market
first of all, big apologies for not having posted in so long. i just couldn't get used to the tripod (it was a complete disaster with photos not even good enough to post) so i asked my ex-boyfriend (though, he might be my boyfriend again soon...we're working on it) to take some when we met up. very cold in these photos.
finally find a boater hat! on norwich market of all places. it's not perfect but it will do. i tried zara on numerous occasions after seeing people on lookbook tagging there's as being from there, but no luck, same for h&m. i should have known to check the market! had a spare denim jacket so decided to de-sleeve it. still think i might need to trim the shoulders a bit, it makes me look a bit butch with the thick shoulders like that, what do you think?
i have lots of outfit ideas in my head ready to put together, so hopefully it won't be so long between posts again!