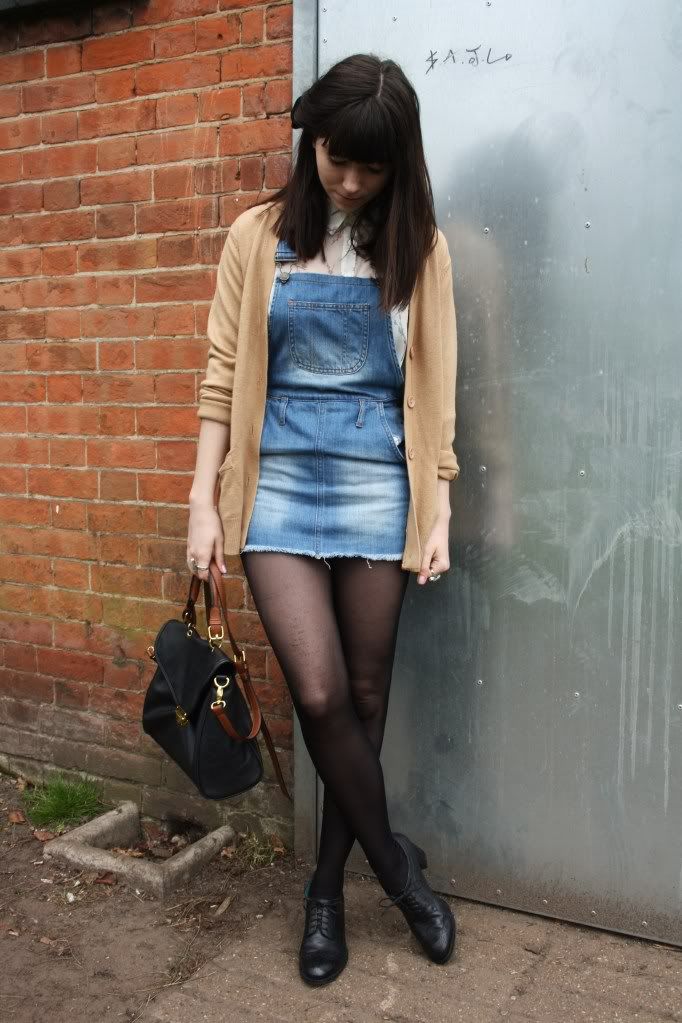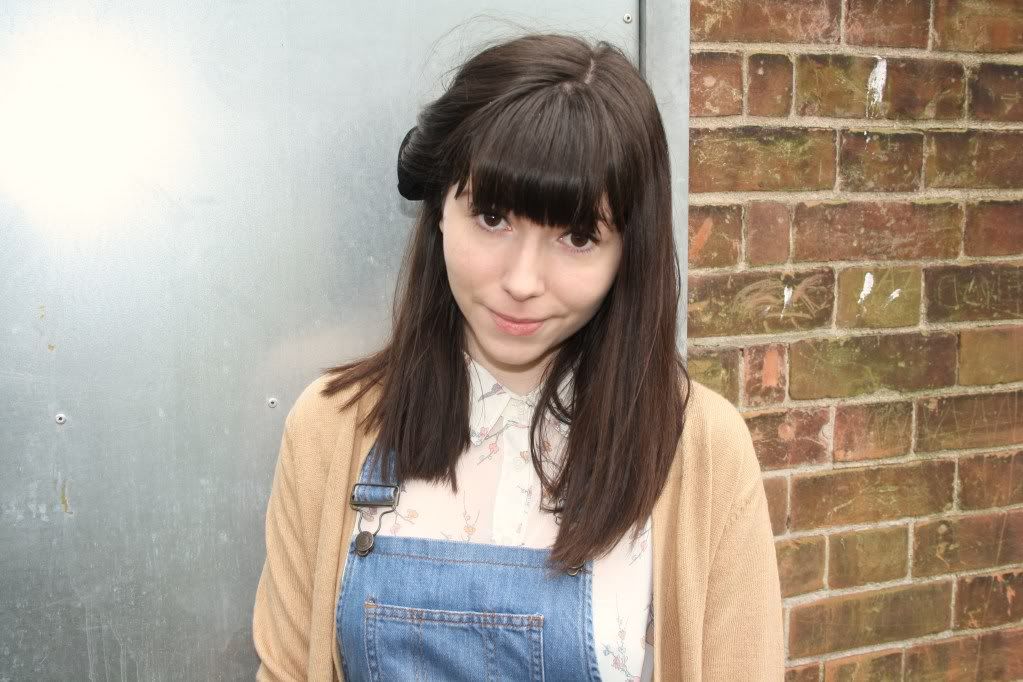 sheer shirt - new look, cardigan - tesco, dungaree dress - topshop via ebay
dungarees! i'd been after this topshop dungaree dress for a while, after it sold out online i managed to hunt it down for a bargainous price on ebay. i can see why i got it for so cheap though - just look how short it is! thank goodness my coat is longer than it or else there would have been some major bum-flashing going on in public. it's also kinda tight.. though that's probably because it's actually a size too small, haha. i'm considering re-selling it on ebay actually as i was way too self-concious here!
wearing it with a sheer shirt that i definitely don't wear enough. you probably can't see from these photos but it's got cute little birds all over it.