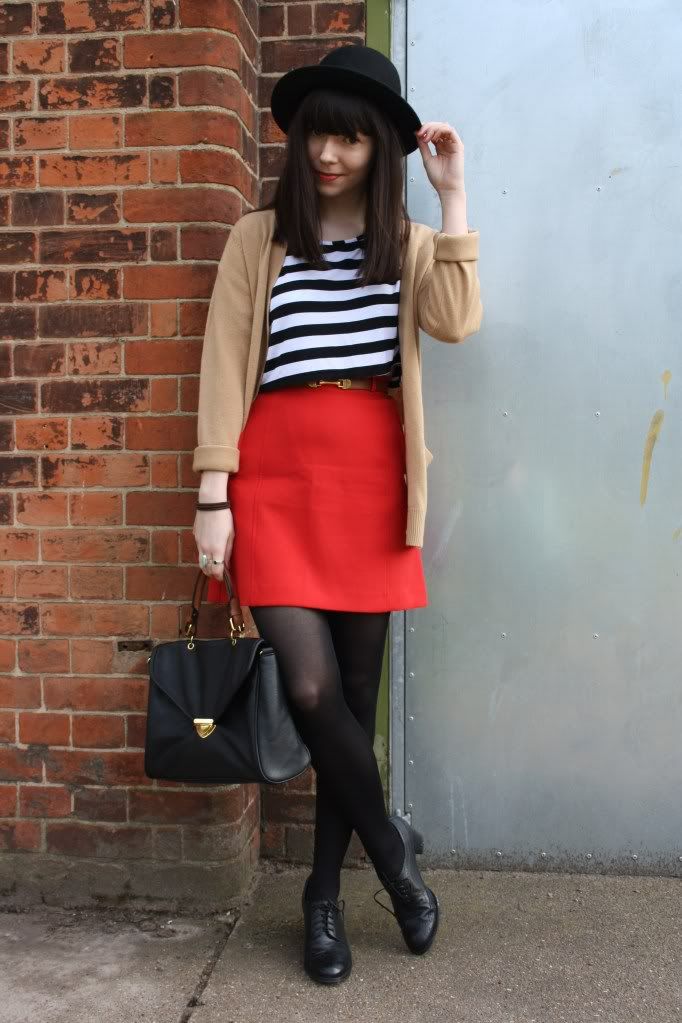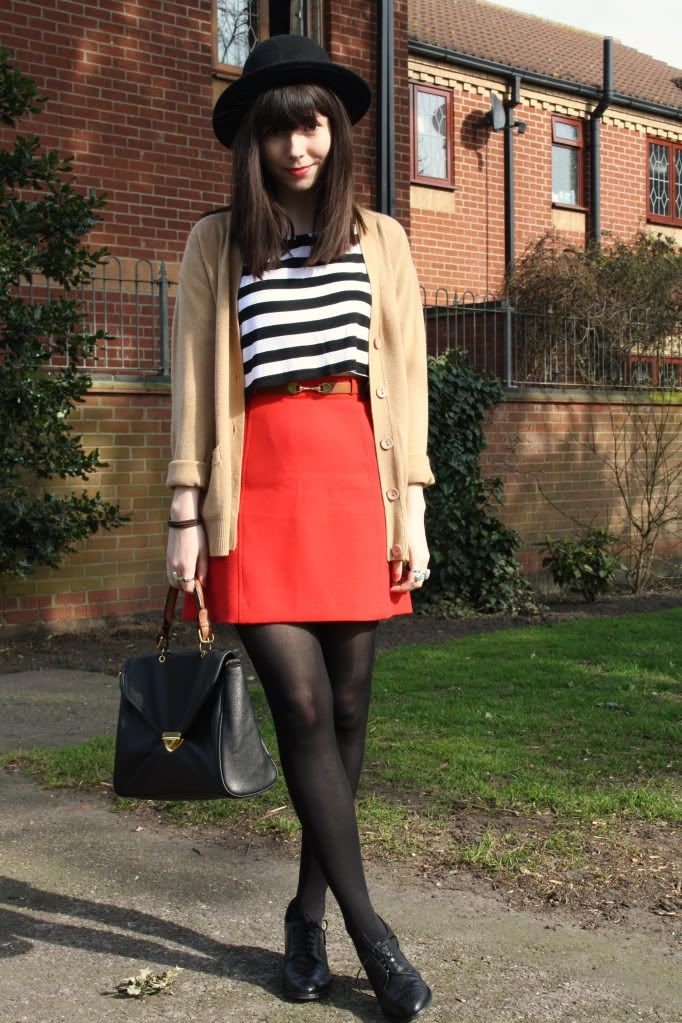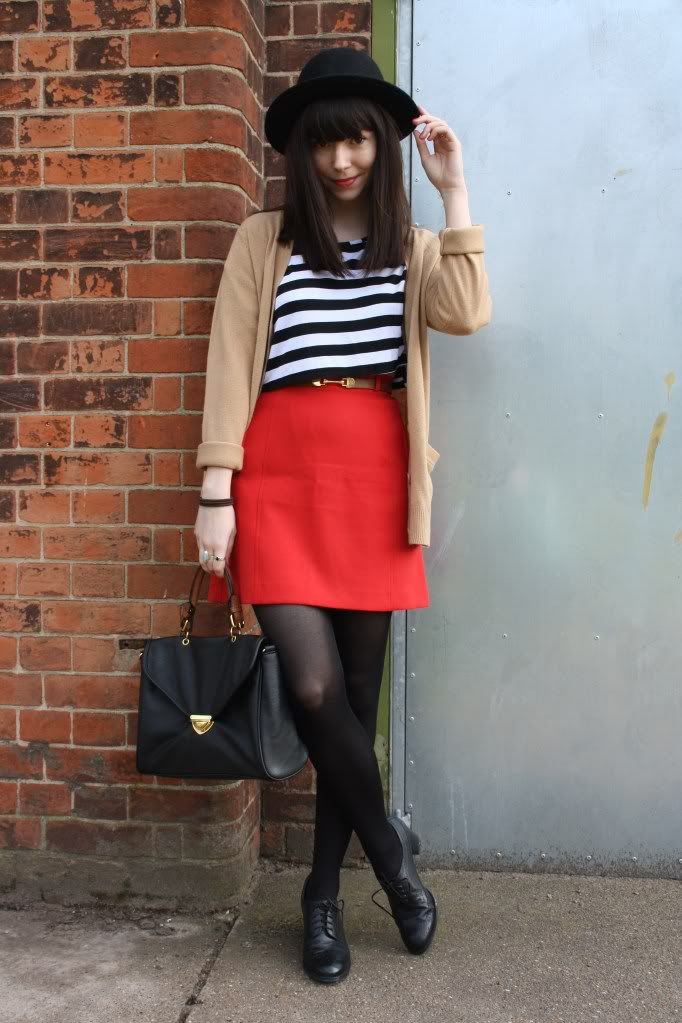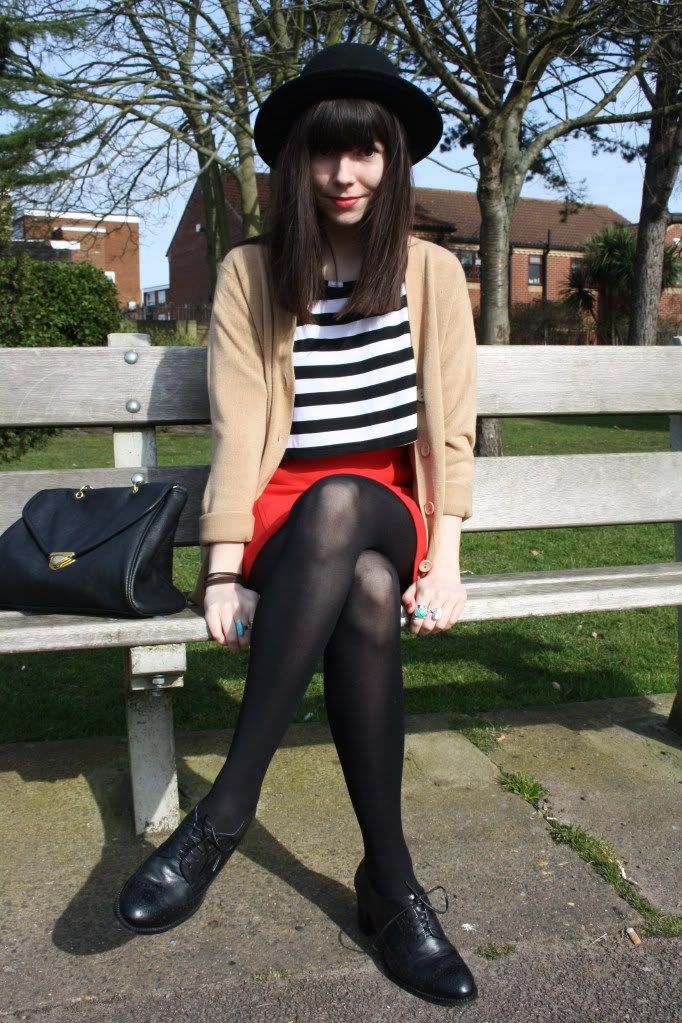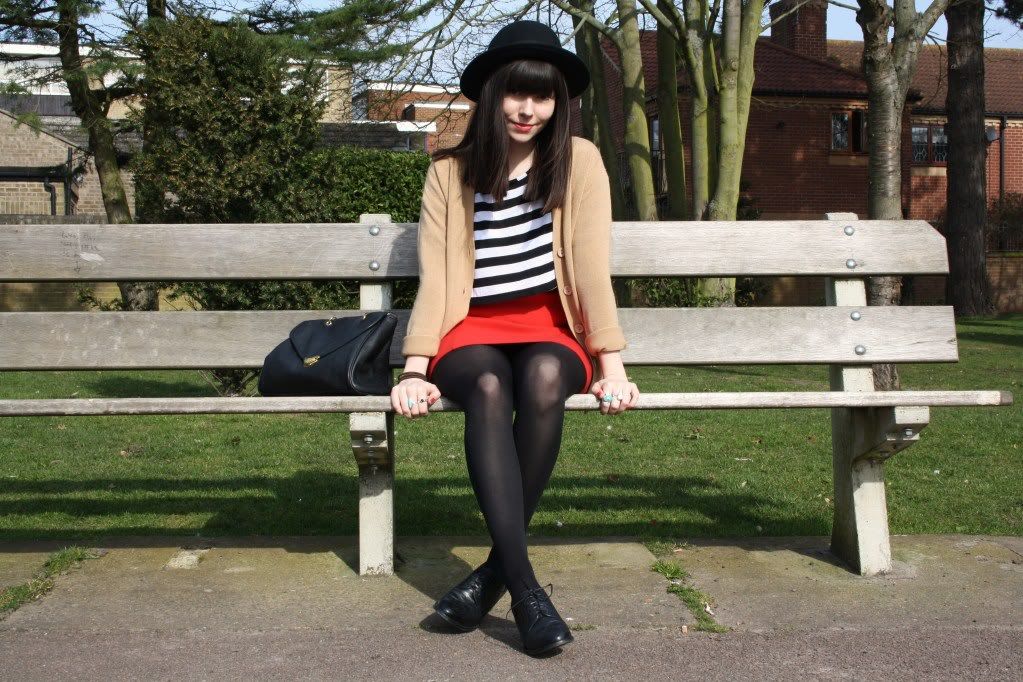 skirt - topshop, bag - UO, hat - h&m, top - asos, cardigan - tesco
i think spring might actually be here at last! and what do you do when the weathers kinda nice? go to your very favourite park for outfit photos, of course! even though i hate dressing for summer, i can't say i'm not looking forward to not being freezing cold all the time. it was warm enough to walk around in just what i was wearing above, no coat! although in a typically english way, by the afternoon it was mega cold again.
told you i'd wear this top again and again, so here it is in another stripey ensemble. i think it looks nice with this red skirt - which i also can't get enough of. and this cardigan. and the shoes. and the bag. and the hat. oh dear, can you tell that when i find something that i really like or that looks nice, i wear it to death?